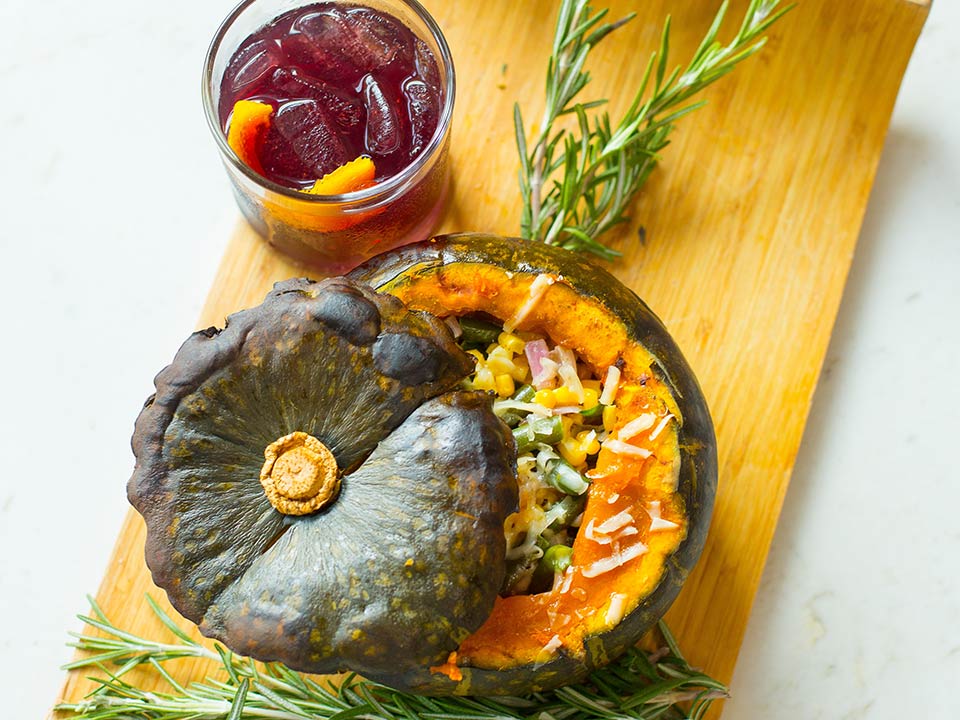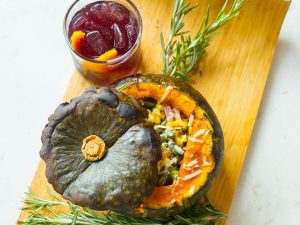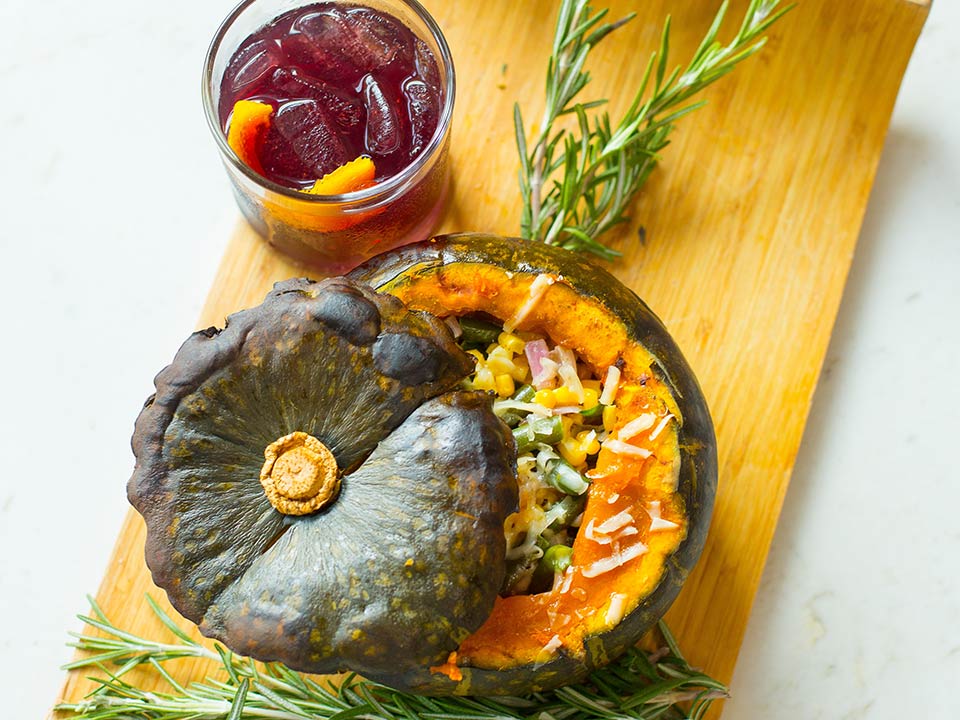 Print
Uncork Charleston's Creamed Succotash-stuffed Buttercup Squash
Ingredients
Makes 2 stuffed squashes.
2 buttercup squash (can substitute acorn squash)
¼ cup olive oil
1/3 cup leeks
½ of one diced red onion
½ of one diced red pepper 
2 small red potatoes, cubed
3 tablespoons butter
1½ cups heavy cream 
1 cup corn 
1 cup chopped green beans 
1 tablespoon thyme
Grated Parmesan 
Salt and pepper to taste
Instructions
Preheat oven to 400F. Cut off the tops of squash and remove seeds. (If using acorn squash, cut off a small part of the bottom to stabilize it). Replace tops.
Lightly brush olive oil onto an oven safe dish and place squash with top on in dish. Also brush squash with light layer of oil. Depending on size of squash, let bake for 30-40 minutes, creating a light brown coat on the outside. Squash should be semi-soft. Remove from oven and remove tops to let steam escape.
In a separate pan, use olive oil to sauté leeks, red onion, red pepper and potatoes until onions and leeks are translucent.
Add butter and heavy cream. Bring to high heat until cream starts reducing, then simmer and add remainder of vegetables.
Simmer until potatoes are soft. Add thyme, salt and pepper to taste.
Using a ladle or spoon, fill squash with succotash. Place squash lid on and put in oven for 15-20 minutes depending on size of squash.
Remove lid and grate Parmesan over the top. Let sit for 10 minutes, then enjoy with a fresh rosemary baguette.
5