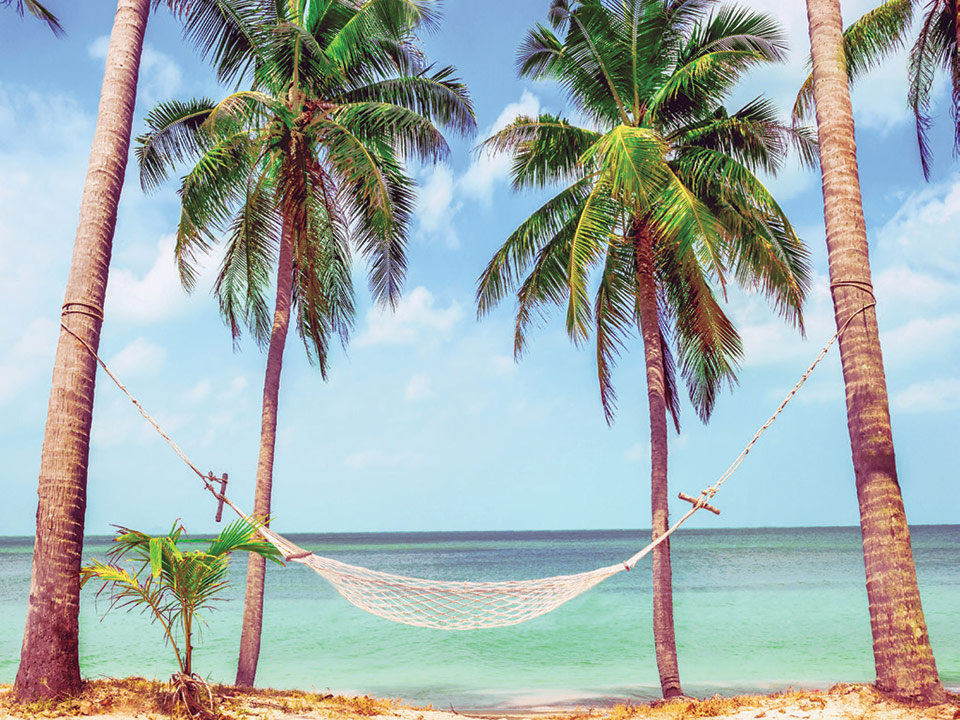 Just up the road from Charleston lies the Hammock Coast, a small string of Lowcountry beaches and coastlines that exude all the things you might hope for in a quiet getaway. Historic Georgetown, the . third-oldest city in South Carolina, is nestled along the Sampit River and is a charming area with old houses and a central waterfront area called Harborwalk. Just to its north, Pawleys Island, touted as America's Oldest Seaside Community, relishes in what locals call an "arrogantly shabby" ambiance. Litchfield Beach slows things down with a relaxing vibe perfect for those hoping for a quiet beach. Further on up the coast, Murrells Inlet is the seafood capital of South Carolina, with several restaurants along a laid-back half-mile of boardwalk called The Marsh Walk. Garden City, on the northernmost end of the Hammock Coast, is a classic beach town with a pier, arcade and beach houses dotting the ocean and creek sides.
Whichever location strikes your fancy, you'll find yourself with plenty of restaurants to try and things to do — after all, the span only stretches about a 35-minute drive from south to north, so, when you're not relaxing waterside, get out and explore this beautiful area on your vacation.
---
EVENTS TO PLAN FOR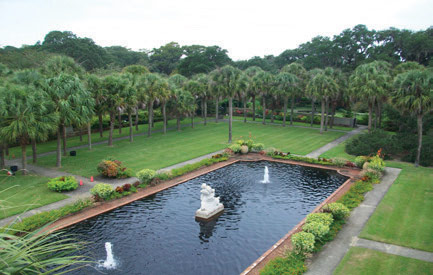 Brookgreen Gardens Summer Music Festival
Now through Aug. 10
Cool off with great live music by local and regional favorites at Brookgreen Gardens beautiful Azalea Concert Field. Bring a chair, kick back with some food-truck fare and enjoy tunes every Wednesday, Thursday, Friday and Saturday this summer from 7-9 p.m.
---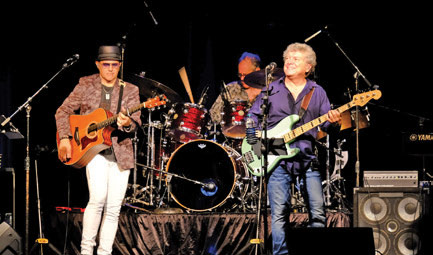 Pawleys Island Festival of Music and Art
Oct. 3-19
Immerse yourself with fellow music and art lovers at The Reserve Golf Club. Along with a visual-arts component, the musical lineup has a little something for everyone, from Marshall Tucker Band to Blood Sweat & Tears, The Lords of 52nd Street and Shades of Bublé.
---
Georgetown Wooden Boat Show
Oct. 19-20
Check out more than 140 classic wooden boats from kayaks to yachts displayed on land and water while listening to live music and tasting local favorite foods. Each day is full of events like children's model boat building, knot tying, regattas, a wooden boat challenge and much more.
---
WHERE TO STAY
Love a good family beach vacay? … More of a history buff? Or maybe you're looking for that relaxing escape where you can watch from your dock hammock as boats occasionally putt by. You're in luck. The Hammock Coast has all of these things.
---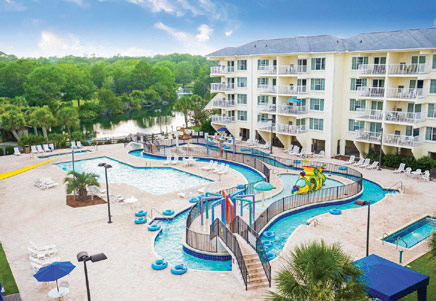 Litchfield Beach and Golf Resort
Litchfield
You'll find hotel, condo and vacation home accommodations at this extensive resort. Amenities abound with easy beach access, indoor and outdoor pools, a play plaza for the kids and four award-winning golf courses. Float a few spins in the lazy river while you decide your next move.
---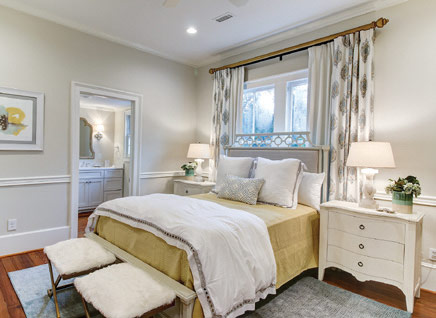 620 Prince
Georgetown, SC
Ahh, boutique luxury meets Southern hospitality under the roof of a stunning, restored 1800s-era home. Take a dip in the pool before making the 1-block trek to Georgetown's Harborwalk and restaurants.
---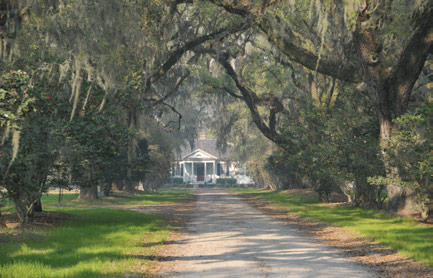 Mansfield Plantation
Georgetown, SC
If you love plantations and history, stay at one of the nation's most well-preserved rice plantations, circa 1718. Travel back in time under the dripping live oaks and relish in this secluded 900-acre spread listed on the National Register of Historic Places.
---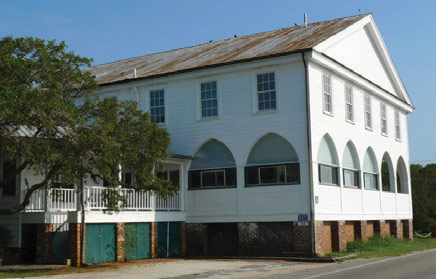 The Pelican Inn B&B
Pawleys Island
Direct beach access and a private dock within steps of your 1840s-era quarters? Sign us up! They also serve breakfast and midday dinner, so you don't have to venture far from that dock. Southern hospitality and casual island charm here embody all that is Pawleys Island.
---
VACATION RENTALS
There are several rental companies throughout the Hammock Coast like Garden City Realty that specialize in beach house rentals. When traveling with kids or large groups, it's often that beach house backdrop that enhances the memories; puzzles, late-night card games, coffee on the porch and moving at your own pace — or maybe not moving for hours if there's a nice hammock.
WHERE TO EAT
For the quaintness of the cities and towns along the Hammock Coast, there is a surprising treasure trove of great places to eat. From fancy to laid-back — whatever you have a hankering for, you're sure to find.
---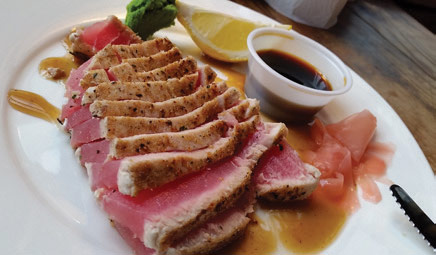 Big Tuna Restaurant & Raw Bar
Georgetown, SC
This rustic hot spot is where you'll mix with locals over cold beers and fresh-caught fish, whether inside or on the Harborwalk or top deck. Our recommendation? Whatever's right off the boat!
---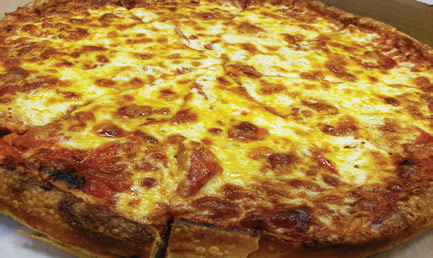 Tony's Famous Pizza
Georgetown, SC
It may not be fancy, but boy is it delish. Family-owned since 1979, they specialize in Greek-style pizzas, pastas and subs — from scratch. The dough, marinara, meatballs, lasagna, roast beef and more. Whatever you decide, ask for the special sauce.
---
Rollin Local
Georgetown, SC
If you like good sushi, this is your spot! Plus, with burgers and fried seafood platters, if someone in your party is not doing the poke hokey pokey, there are plenty of other options.
---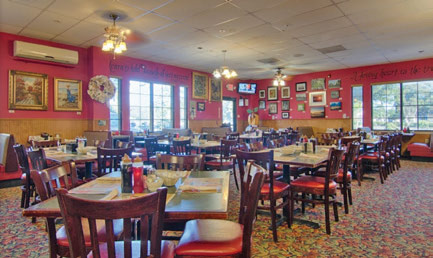 Applewood House of Pancakes
Pawleys Island, SC
A haven for regulars and visitors, AHOP serves breakfast, brunch and lunch and is easy on the wallet. Order the crabcakes benedict, or dive in for the buffet to enjoy a little bit of everything.
---
Frank's Restaurant & Bar and Frank's Outback
Pawleys Island, SC
Candlelit dinners, white tablecloths, neat courtyards, an outdoor fireplace and, of course, stellar food. A local favorite for over 30 years, Frank's is more upscale, while Frank's Outback still has the candlelight and white tablecloths but is a little more casual with delightful woodfired pizzas.
---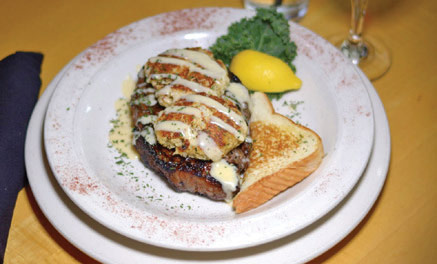 Hanser House
Pawleys Island, SC
The Hansers incorporate family recipes for she crab soup and onion rings with jalapeno cream sauce at this down-home-style seafood restaurant. You can't go wrong with the fried, broiled or grilled seafood selections, but the prime rib is a local favorite.
---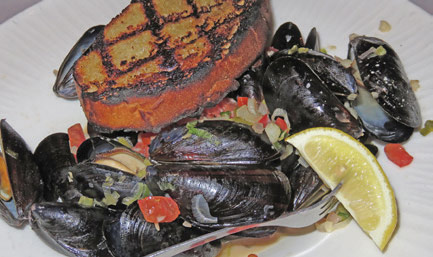 Bistro 217
Pawleys Island, SC
With their Monster Bistro Burger voted one of South Carolina's best and their award-winning co-owner/chef Adam Kirby, a stop at this upscale hub is a must. Or try their sister restaurant, Rustic Table, for a more casual setting with a brunch option.
---
Quigley's Pint and Plate
Litchfield
Fill up a few growlers to keep on hand, but stay and dine at this brewery as well! The fried green tomatoes appetizer is a fan favorite, probably because they're topped with blackened shrimp, goat cheese and a Thai chili glaze.
---
Hot Fish Club
Murrells Inlet, SC
You would be remiss not to get seafood in the seafood capital of South Carolina. This place has sweeping water views, a casual atmosphere, a gazebo and live music — and, of course, lots of seafood to choose from.
---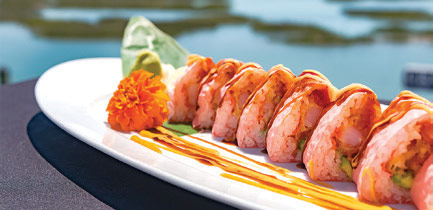 Wicked Tuna
Murrells Inlet, SC
With creative seafood and sushi, they practice what they have dubbed "hook to plate," so the fish on the menu are caught by their fishing fleet and then cleaned and prepped on-site. Save room for the Baked Alaska; don't count the calories, you can stroll them off on The Marsh Walk afterward.
---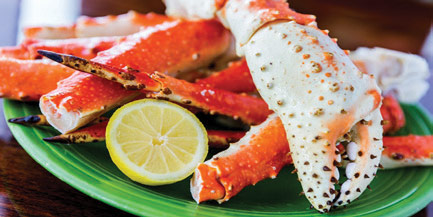 Drunken Jack's
Murrells Inlet, SC
Aye, indeed, it's a pirate-themed restaurant, me hearties. After all, Murrells Inlet was once Blackbeard's digs. Located on The Marsh Walk, kids will love watching the goats romp and play on the small island across the creek while you enjoy the food and a cold beverage. Savvy, matey?
---
THINGS TO DO
The world is your oyster here; hit the beach, get on one of the waterways, pop into storefronts for a bit of shopping, or explore the great outdoors.
---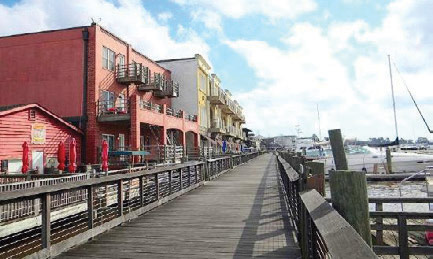 Georgetown Harborwalk
Georgetown, SC
This riverside boardwalk spans 3 blocks, making for a gorgeous way to explore many Front Street restaurants, shops and museums, including the South Carolina Maritime Museum, the Rice Museum and the Kaminski House Museum, where you can tour the historic antebellum home filled with period antiques. It's also a wedding venue and a great stop for stunning scenery. Make sure to stop by Sweeties Sweets, though its irresistible candy store aroma will probably lure you in anyway. Ice cream, pralines and fudge are made in-house. Have a drink or a snack at some of the restaurants along the way.
---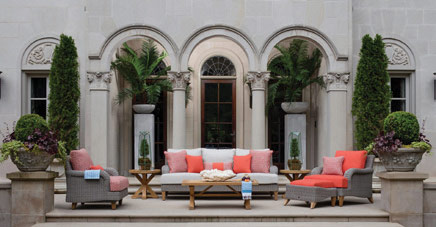 Augustus & Carolina
Georgetown, SC
On the inland side of Front Street, interior-decor buffs and furniture store explorers will happily lose themselves amid the 65,000 square feet of showrooms filled with home accents and indoor and outdoor furnishings.
---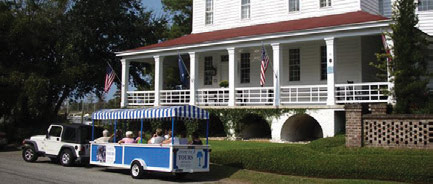 Swamp Fox Tours
Georgetown, SC
Take an open-air tram tour around some beautiful parts of Georgetown and learn its history in the process. While you wait for your tour — they depart on an hourly schedule — peek around Bienvenue Home, a great spot for unique home accents and gifts; it's also where Swamp Fox Tours departs.
---
The Hammock Shops
Pawleys Island, SC
If you love to poke around interesting shops, set some time aside to check out the 23 shops in this beautifully arranged, well-shaded village, and don't forget to pick up your own authentic Pawleys Island rope hammock. All that shopping will make you hungry, so stop by BisQit or Southern Comforts to reenergize.
---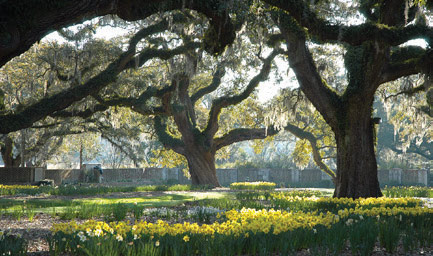 Brookgreen Gardens
Murrells Inlet, SC
This beautiful expanse of land is home not only to botanical gardens but also hosts the largest collection of American figurative sculptures, which are displayed in a garden setting, not to mention a history and wildlife preserve and a Lowcountry Zoo. All that walking around can make you hungry, so grab a bite at the on-site Azalea Café — particularly their signature sandwich; think BLT, but they add avocado, apples, turkey and dill honey mustard that is just perfect.
---
Huntington Beach State Park
Murrells Inlet, SC
Explore all nature has to offer on the Hammock Coast. With stunning beach shorelines and saltwater marshes, you'll probably see a few alligators and other Lowcountry creatures. Don't miss a walk through Atalaya, a unique Spanish-inspired, Depression-era winter home on the property.
---
Hopsewee Plantation
Georgetown, SC
On your way home from vacation, save some time to visit this breathtaking national historic landmark and plantation grounds. Take a tour of the home and make sure to grab a bite to eat at the on-site River Oak Cottage Tea Room before you get back on the road.
---
Eager to get your own taste of the Hammock Coast? Find more info and request a visitors' guide at hammockcoastsc.com to start planning your getaway.
By Anne Shuler Toole
3