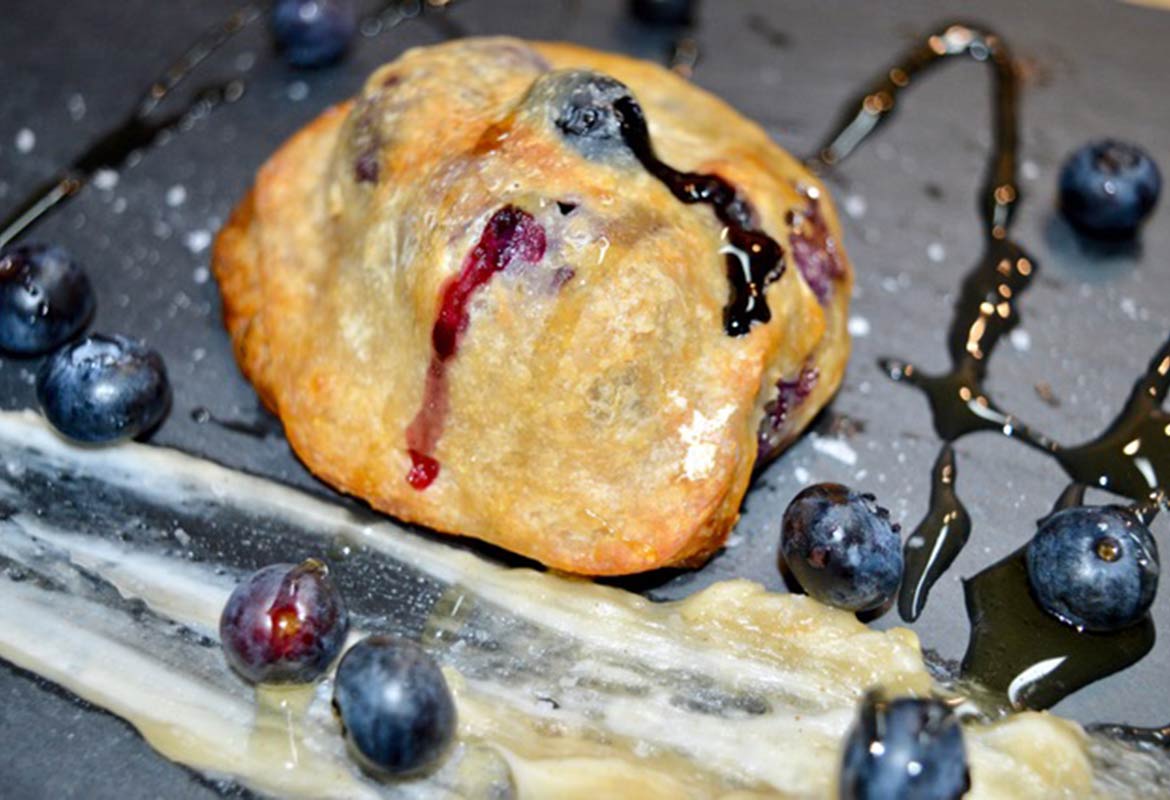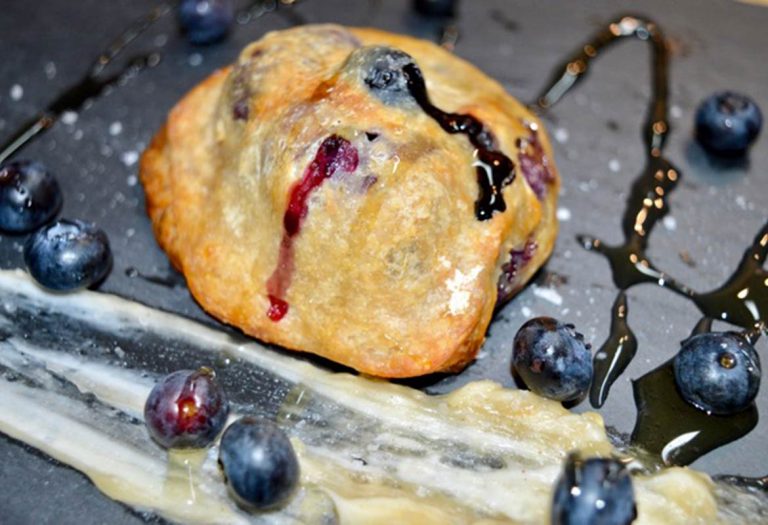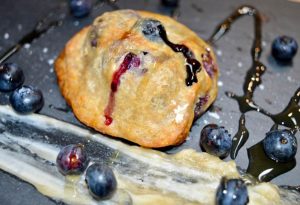 Print
On the Move Blueberry Breakfast Biscuits With Cinnamon Honey Butter
Ingredients
1 can buttermilk biscuits (keep refrigerated until ready to use)
1/2 cup blueberries
1/2 cup room temperature butter
2 tablespoons honey
1 tablespoon cinnamon
Dash of salt to taste
Instructions
Preheat oven to 450 degrees.
When ready, quickly take biscuit dough out of fridge (option to use your own homemade biscuit recipe).
Gently pull apart the individual biscuits, and then peel back their layers to insert fresh blueberries and resealdough without pressing too hard.
Bake biscuits until risen and golden.
In the meantime, combine the butter, honey and cinnamon. Add salt to taste.
Serve biscuits fresh from the oven with the compound butter and a swirl of honey for garnish.
Option to crack fresh sea salt over the biscuits for added sweet and salty flavor.
2