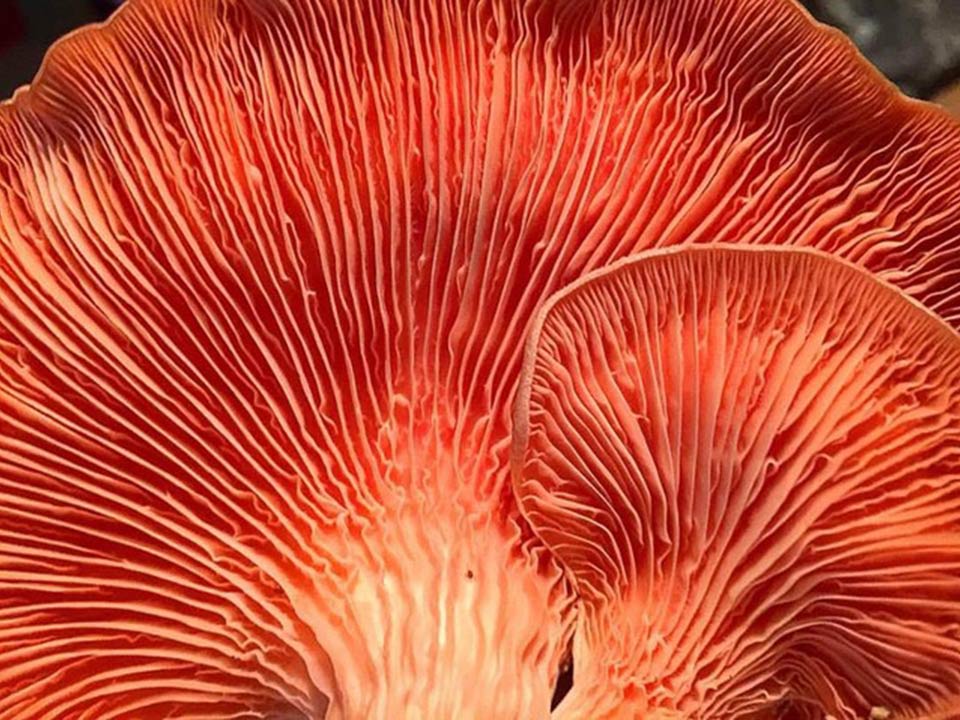 Local Mushrooms Hitting Culinary Spots
If you've eaten at Edmund's Oast, Magnolias, NICO, The Park Café or Acme Lowcountry Kitchen, chances are you've savored a mushroom variety foraged by Micah Garrison. From the earthy to the buttery, he's uncovered the fungi every restaurateur and chef wants in their kitchen. The perfect wild complement to freshcaught seafood or roasted veggies, local 'shrooms are making their way from forest to skillet in a significant way.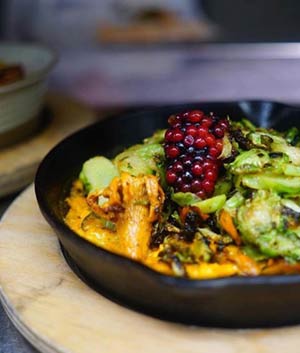 "I've always been a fan of mushrooms, even as a kid having them on pizza, where we'd have to get them on only half because my brother hated them," said Garrison, owner of Palmetto Mushrooms, LLC. "I loved going to Ryan's Steakhouse and getting the sirloin tips with mushroom gravy."
Garrison's sophisticated palate surfaced at an early age and only continued to sprout as the years went on. As executive sous chef at downtown Charleston's High Cotton, he stays more than busy turning out dishes for locals and tourists alike wanting an authentic and modern taste of the South. When not chopping and sautéing, you can find Garrison in the moss-covered forests of the Lowcountry on the hunt for maitakes and shiitakes.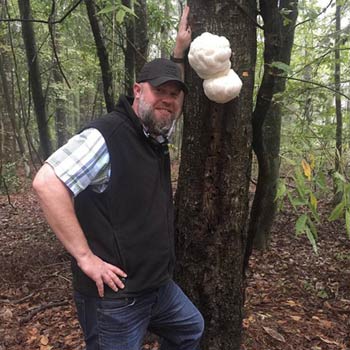 Lion's mane, which looks like an underwater coral creature, provides a meaty texture and performs well alongside pasta. Some even liken the flavor to crab or lobster. From delicate chanterelles to chicken of the woods, the amount of variations he plucks from rich soil, or live oak bark, helps to take local cuisine to the next level. Providing layered flavors, multidimensional in texture and taste, it's fair to say these are truly unsung edible heroes – requiring no sunlight to prosper.
"I've been an advocate and supporter of the farm-to-table movement and enjoy seeing all of the new farmers that are making such a great impact in the Lowcountry food community," said Garrison. "The recent boom of farmers markets is a great example of how the public is being supportive of them, too."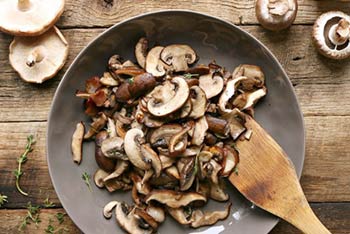 In 2014, a law that prevented local foraging for profit was lifted by the Department of Health and Environmental Control to the delight of culinary masters eager to utilize the homegrown fungi in their eateries and certified foragers looking to cash in.
The art of mushroom foraging is one rooted in being in tune with Mother Earth. Close attention is paid to temperature, rainfall and just which way the wind blows. There's a certain harmony in it all – a delicate dance with the elements, a version of hide and seek, where winner takes home antioxidant-rich treasures that when prepared right can blow you away.
"My process involves keeping an eye on the weather and seasonal shifts," said Garrison. "I've learned over the years that nature will tell you when certain mushrooms are ready. For example, when the azaleas are beginning to bloom, it's time for morels. Now the magnolia trees are blooming and it's time for chanterelles. As chief meteorologist Bill Walsh would say, the 'triple H' of hot, hazy and humid are the ideal conditions. I've already seen oysters, chanterelles and black trumpets with the recent warm weather and rain."
Garrison owns a home in Green Pond, South Carolina, in the heart of ACE Basin – one of the largest pristine estuaries along the Atlantic Coast. Trekking miles, he explores the brackish riverbanks around his residence only to uncover delicious morsels hiding in shaded pockets.
"I've been lucky enough to gain access to some of the private hunting properties there," said Garrison. "Our permits also allow for foraging in National Forests, where in South Carolina we have Francis Marion locally, Sumter in the Midlands and Nantahala in the Upstate. We are also now able to cross into Georgia and North Carolina to forage in those forests as well."
The latest place Garrison's mushrooms have surfaced is at Broad Street's newest culinary offering, The Establishment – a sleek seafood eatery within a historic home dating back to 1791. Here, hen of the woods complement juicy rib-eyes.
"It's always a thrill to discover a new mushroom, identify it, then be able to spot them from a mile away," said Garrison. "For example, the old man in the woods, corals and stinkhorns are fascinating specimens. Not all are edible, yet they are still unique and important to the natural ecosystem."
Continuously fueled by the desire to bring varied flavors to diners' plates, Garrison is also very much driven by the chase. Foggy mornings in muddy boots provide endless possibilities and the high of unexpected discoveries.
"Just imagine finding a patch of small black trumpet mushrooms in the middle of hundreds of thousands of acres of woodland forest," said Garrison. "It's pretty magical. There's a reason why lots of foragers say that 'the mushrooms find you instead of you finding the mushrooms.'"
By Kalene McCort
4