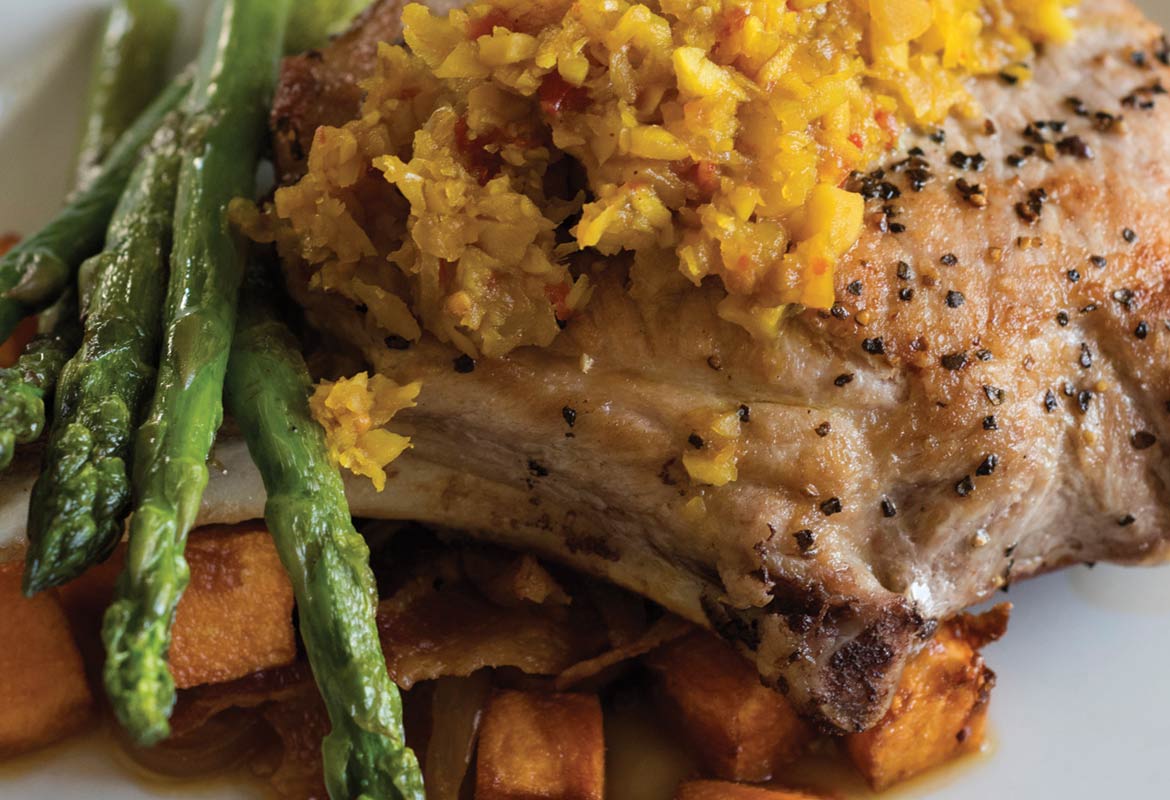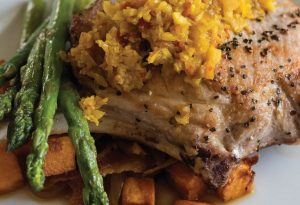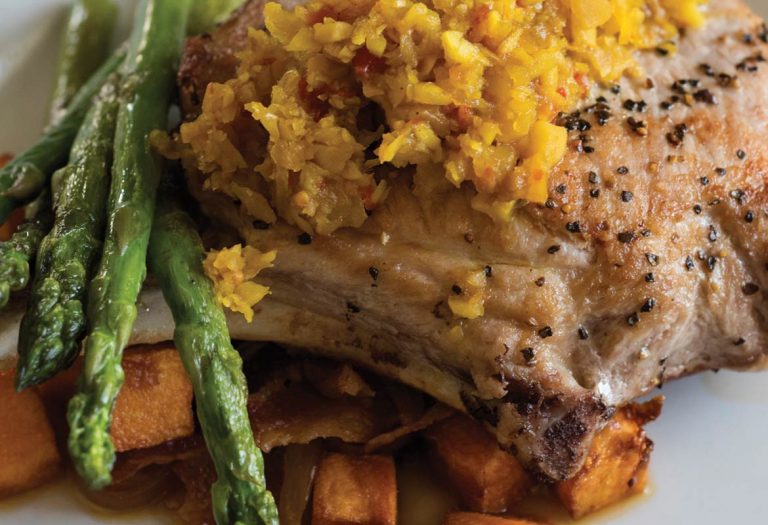 Print
Laura Alberts Tasteful Options' Sweet Tea Brined Pork Chops and Sweet Potato and Bacon Hash (Serves 2)
Two 10-oz. bone-in pork chops
Ingredients
Brine
1 quart sweet tea
3 tbsp. kosher salt
3 tbsp. water
Gravy
1 tbsp. chopped garlic
1 tbsp. chopped shallots
½ cup sliced mushrooms
1 tsp. butter
1 cup red wine
2 cups beef stock
2 tbsp. corn starch
2 tbsp. water
Sweet Potato and Bacon Hash
1 large sweet potato, peeled and chopped into bite-sized pieces
Bacon, cut into strips, cooked and drained
½ medium onion, chopped
Salt and pepper to taste
Instructions
Brine
Bring salt and water to a boil, then add the sweet tea. Cool, add pork chops and brine for 24 hours.
Gravy
Sauté garlic, shallots and mushrooms in butter. Add red wine and beef stock. Bring to boil. Separately mix corn starch and water, then gradually add it to the wine and beef gravy to thicken. Season to taste with salt, pepper and dried thyme.
Sweet Potato and Bacon Hash
Salt and pepper the sweet potato, and roast at 400 degrees for 20 minutes. Caramelize onion. Mix cooked sweet potato, bacon and onions.
0