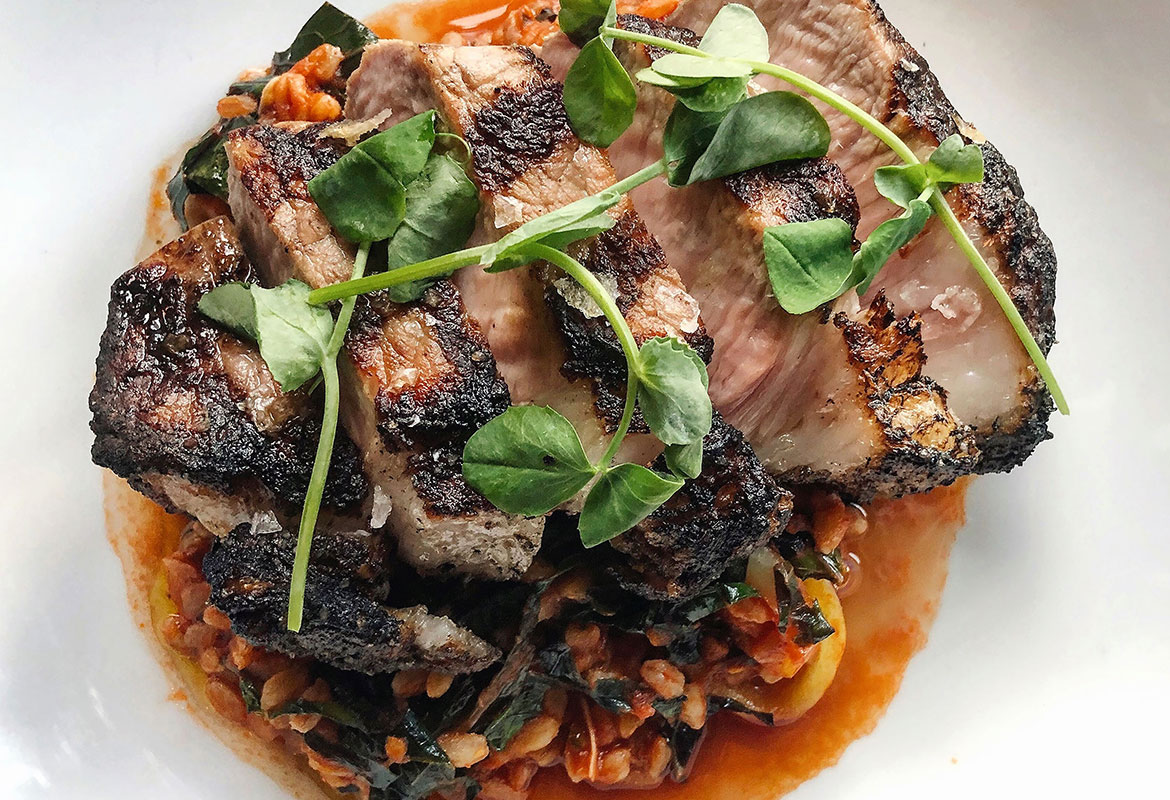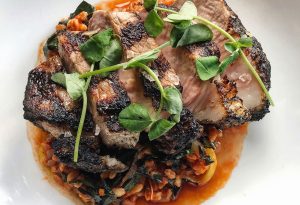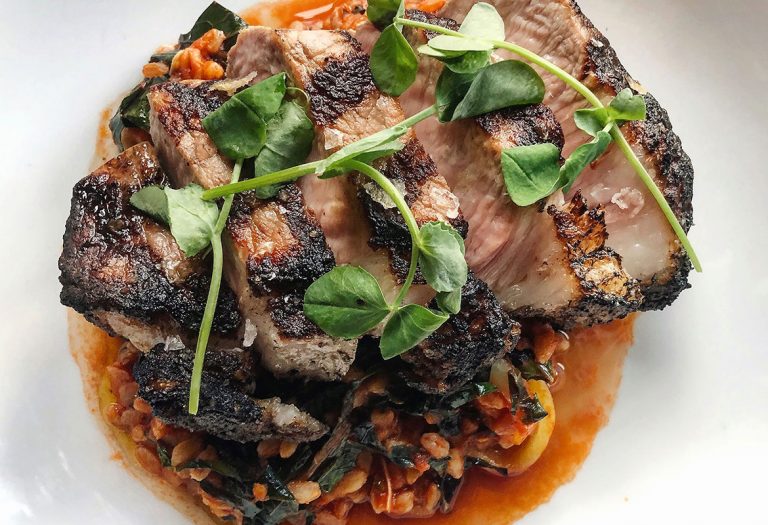 Print
Keegan Filion Farm Pork And Farro Dish
Ingredients
12-ounce pork chop or pork loin
40 grams of salt per quart of water
1 tablespoon olive oil
½ cup banana peppers, deseeded and chopped
4 cups lacinato kale, julienned
2 tablespoons butter
2 cloves of garlic, sliced
1 tablespoon lemon juice
4 ounces San Marzano tomato purée
1 cup stock
2 cups cooked farro
Salt and pepper to taste
Instructions
Brine pork in salted water for 12 to 24 hours. Drain. Pat dry. Lightly oil and season a large pan with salt and pepper. Grill over medium/high heat till internal temperature reaches 140 degrees. Allow to rest for five minutes before slicing.
Warm pan over medium/high heat with olive oil. Once oil shimmers, cook banana peppers for one to two minutes. Add in kale and cook until wilted. Add butter and garlic and cook for 30 seconds. Deglaze pan with lemon juice. Pour in stock. Add in tomato purée and farro. Let cook for two minutes, stirring frequently, over medium heat until sauce begins to thicken.
Season kale/farro mixture with salt and pepper and plate in a shallow bowl. Slice pork chop and place on top. Drizzle with 1 teaspoon olive oil and finish with coarse sea salt.
0