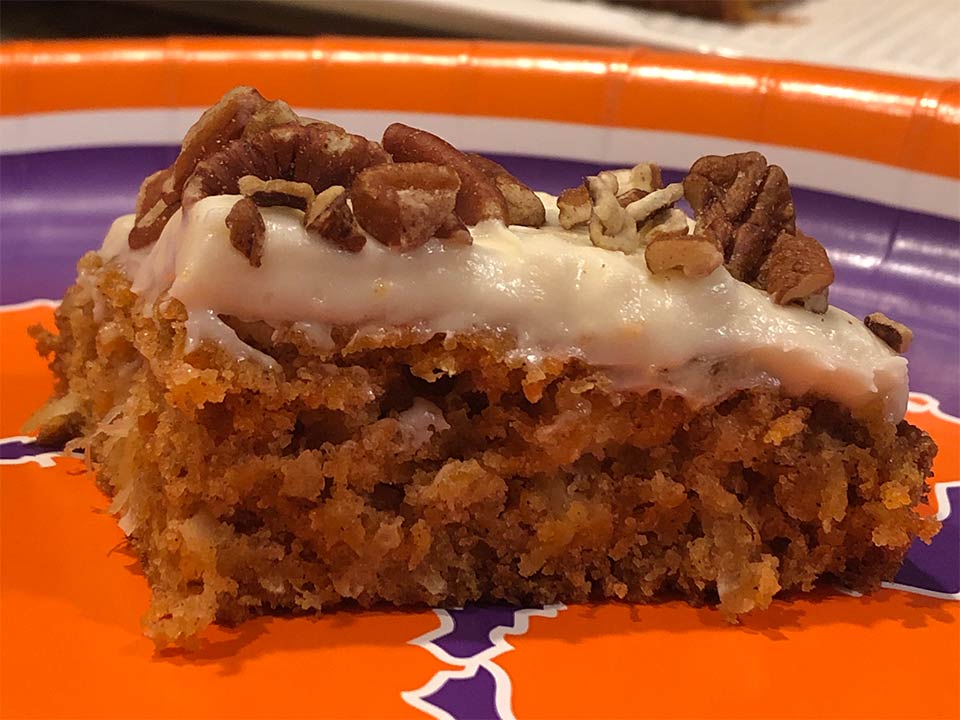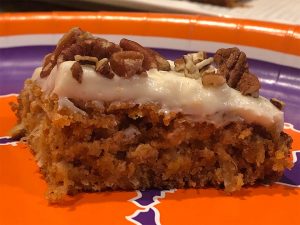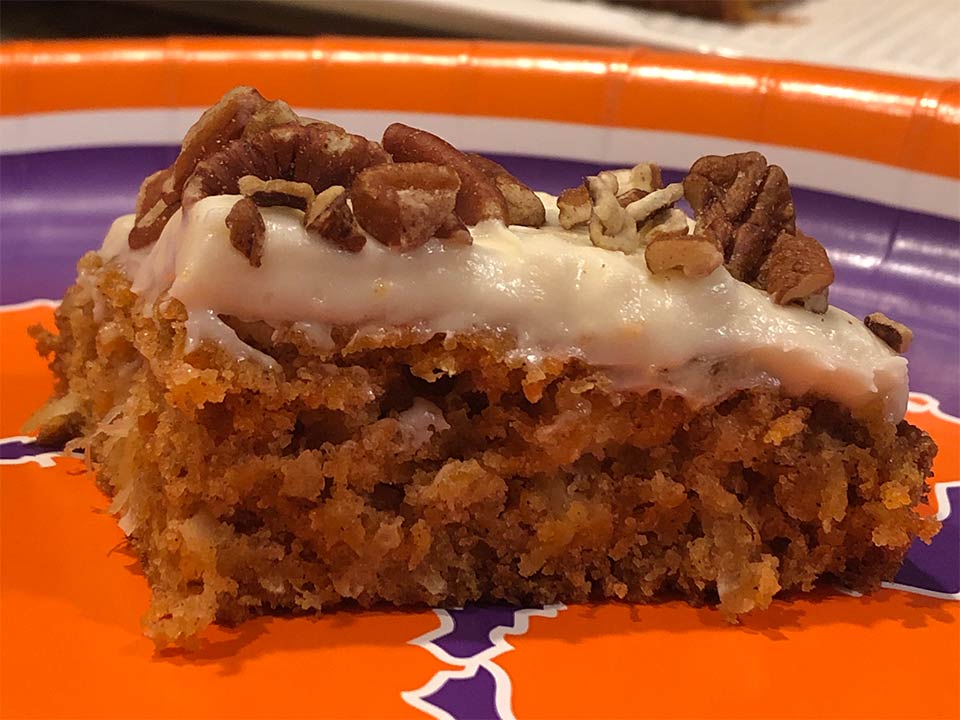 Print
Courtesy of Clemson University's Culinary Department, Clemson Carrot Cake
Ingredients
Carrot Cake
1 ½ cups sugar
2 cups all-purpose flour
2 teaspoons ground cinnamon
1 teaspoon baking soda
½ teaspoon salt
1 egg, plus 4 egg whites
½ cup canola oil
½ cup unsweetened applesauce
2 ½ cups finely grated carrots
1 teaspoon vanilla
1 cup well-drained crushed pineapple
½ cup flaked coconut
Cream Cheese Frosting (optional)
6 ounces softened cream cheese
6 tablespoons butter, softened
3 cups powdered sugar
1 teaspoon vanilla
½ to 1 cup chopped pecans
Instructions
Carrot Cake
Preheat oven to 350F. In a large bowl, combine the sugar, flour, cinnamon, baking soda and salt. Add the eggs, oil, applesauce, carrots and vanilla. Beat until combined. Stir in pineapple and coconut.
Pour into a greased 13" x 9" baking pan. Bake for 50-60 minutes or until a toothpick inserted in the center comes out clean. Cool on a wire rack.
Cream Cheese Frosting
If frosting is desired, whip cream cheese and butter in a 3-quart mixing bowl until fluffy. Add the powdered sugar and vanilla. Beat until smooth. Frost cake and sprinkle with pecans. Store in the refrigerator.
3