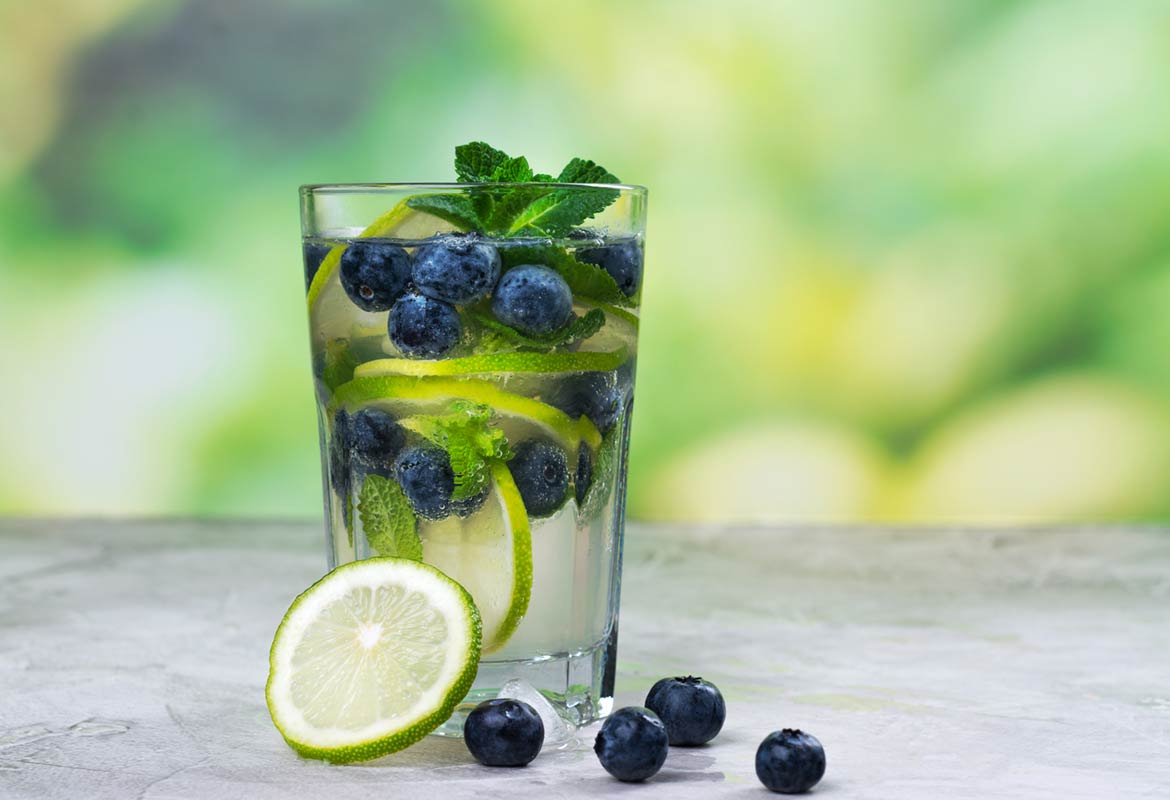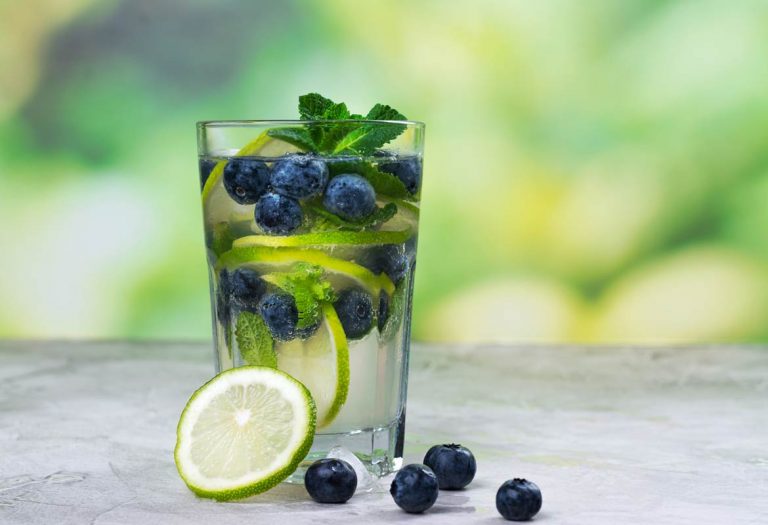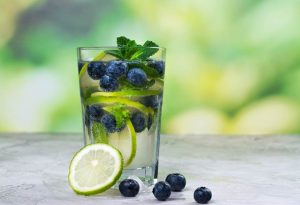 Print
Blueberry Mojito
Ingredients
2 ounces white rum (option to use blueberry flavored spirit)
1-1/2 teaspoons sugar 
1-2 limes, cut into wedges
6-8 fresh mint leaves 
1/4 cup blueberries 
Club soda to fill
Instructions
Muddle together the mint and sugar in a shaker.
Add the blueberries, limes, rumand a scoop of ice.
Shake vigorously to combine. 
Pour into tall glasses and addsoda water to fill (add more ice ifnecessary). 
Gently mix or stir to finish.Add a few blueberries and lime wedgeto top for garnish.
0