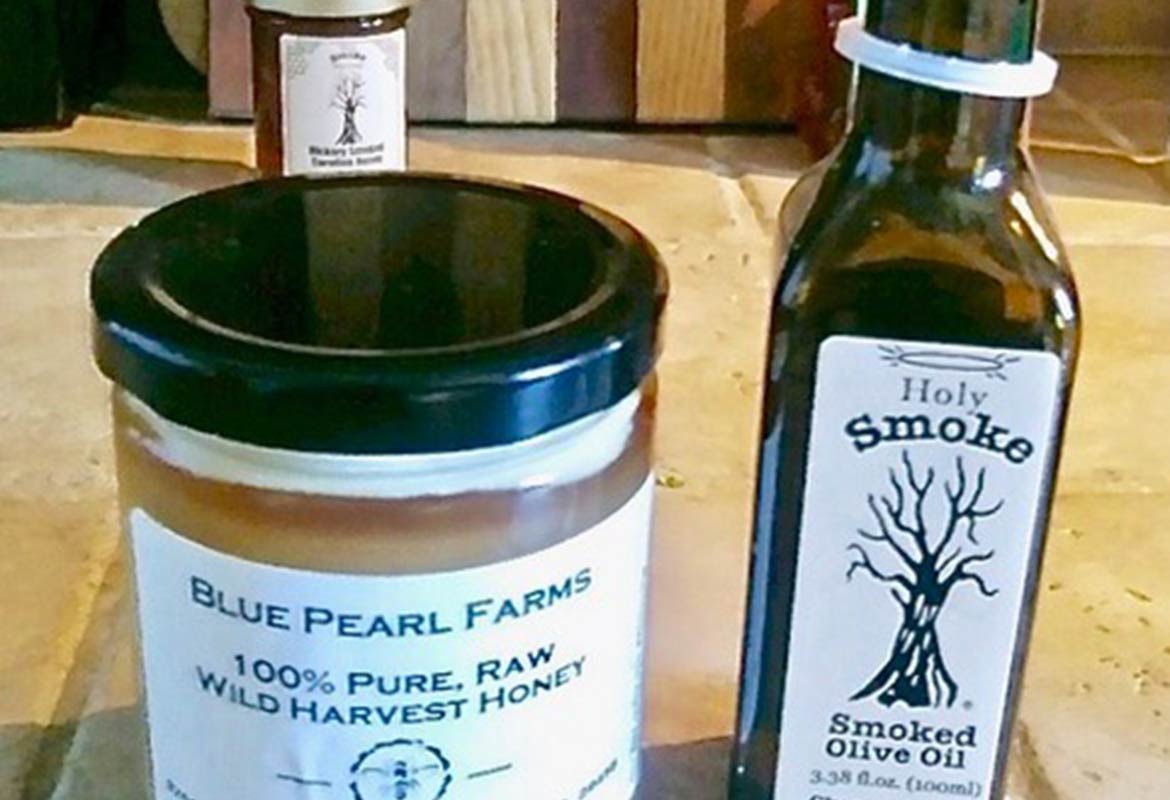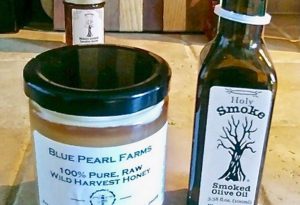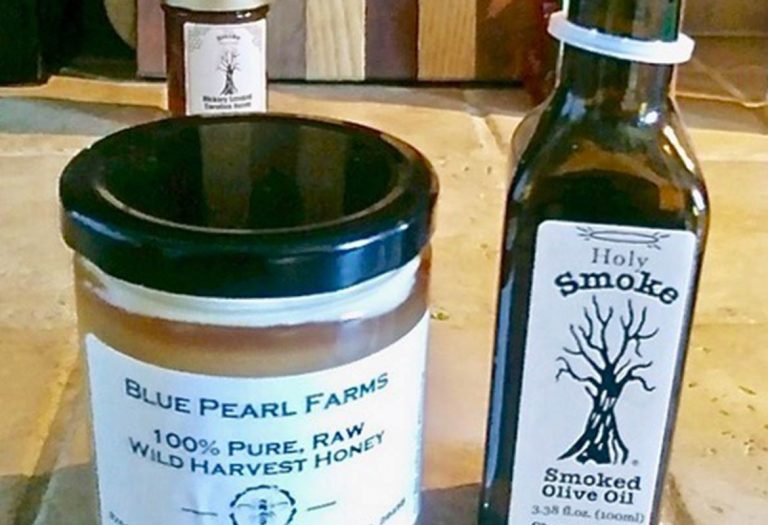 Print
Bert's Smokey Blueberry and Honey Pork Chop Marinade
Ingredients
3 cups sweet tea for brine
3 ounce pork chops
1/2 cup honey (Bert used BluePearl Farms for this)
2 tablespoons Holy Smoke olive oil
1 tablespoon apple cider vinegar
Salt and pepper to taste
Instructions
Brine the pork chops in sweet tea overnight.
The next day, combine the honey, oil, vinegar, salt and pepper for the marinade.
Add chops to the marinade, making sure to coat both sides, and let sit for one hour.
Grill the pork chops on high for about two to two-and-a-half minutes per side.
Remove from high heat and cover for approximately 10 to 12 minutes or until at a minimum internal temperature of 145 degrees.
2