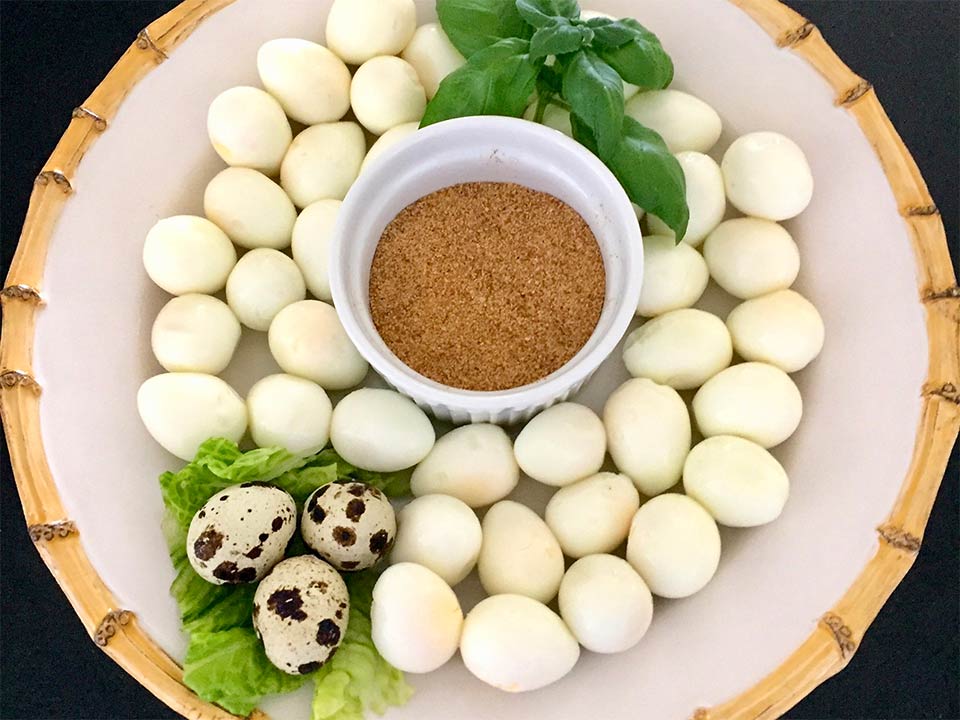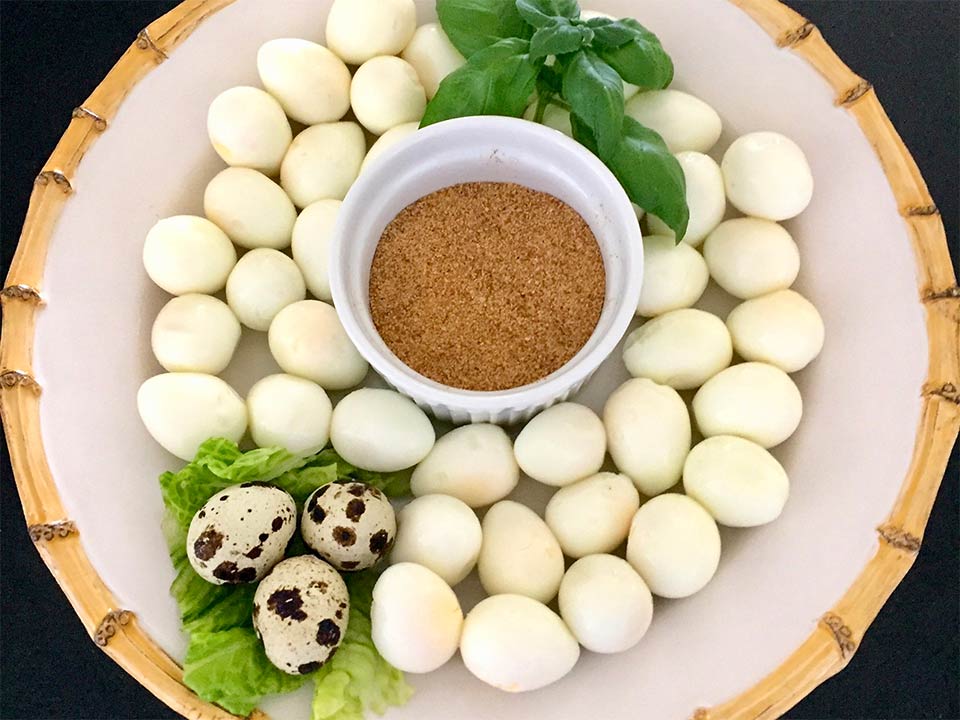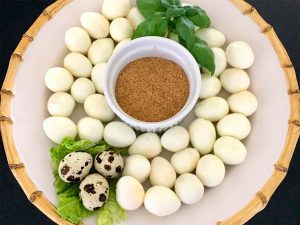 Print
Quail Eggs with Seasoned Salt
Ingredients
Quail Eggs
2 or 3 quail eggs per person
Seasoned Salt
1 to 2 tablespoons seasoned salt
1 to 2 tablespoons celery salt
Instructions
To prepare, rinse the eggs under warm water and place in a saucepan. Cover with cold water and add 1/2 teaspoon of either white vinegar or baking soda (for ease of peeling). Bring to a boil, lower heat to medium and cook for 5 minutes. Drain and cool in an ice water bath. Drain again and shake them in the pan to crack the shells against the sides.
Peel under running cold water, starting from the larger end, and pat dry. If preparing ahead, store covered in the refrigerator but remove them 30 minutes before serving. I like to set aside a couple of unpeeled eggs on the serving plate to show the calico eggshells.
Arrange eggs on a serving plate with a small dish of seasoned salt for dipping.
0