For the holidays and at parties year-round, appetizers are the vital ingredient. These bite-sized treats set the tone for the occasion whether you're having cocktails for a crowd after the game or an intimate evening for a few friends. Everybody loves to graze, especially on zippy cheese puffs and that Southern staple, spiced pecans.
But for something unexpected, offer your guests hard-cooked quail eggs to dip in seasoned salt. An ideal finger food, these marble-size eggs are not even naughty at only about 14 calories each and no carbs. I first encountered them years ago as cocktail nibbles in England where they are standard party fare. Here at home, Manchester Farms in Columbia has grown into one of the nation's largest quail producers. Brittney Miller is the second-generation quail farmer there. They specialize in Pharaoh, or Japanese, quail, not our familiar bobwhites. You can usually find their little cartons of 15 speckled eggs tucked in the regular egg case at Harris Teeter and Publix.
Our rule of thumb is to make sure each appetizer only takes one bite, or two at the most. Balancing a glass, a cocktail napkin and an hors d'oeuvre while carrying on an animated conversation is enough of a challenge.
Below each recipe is a link to a print-friendly version for just that recipe.
Cheese Toasts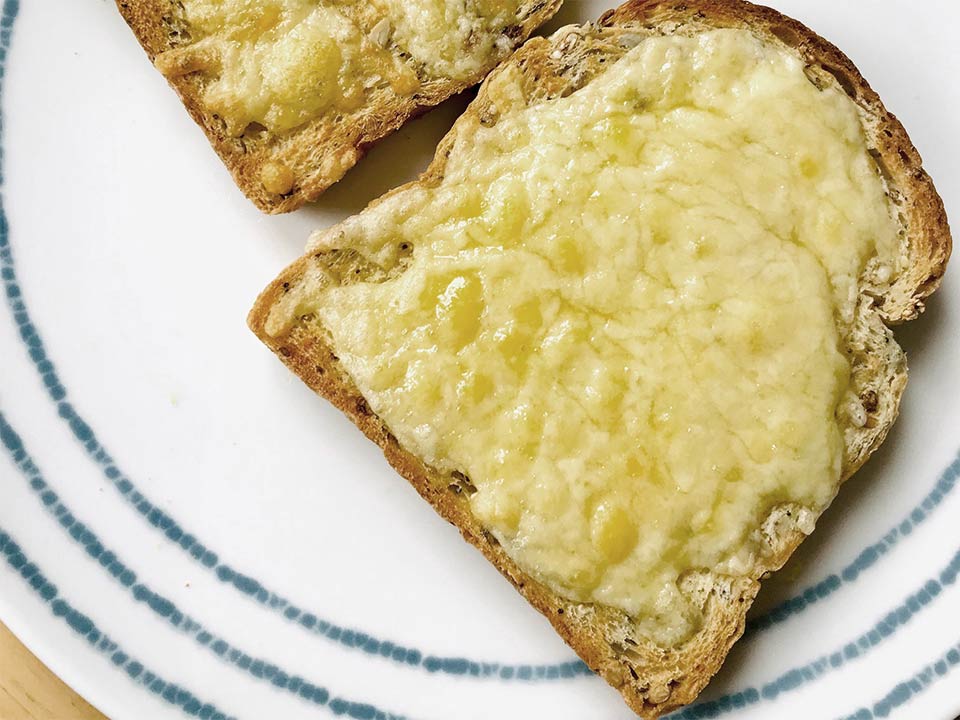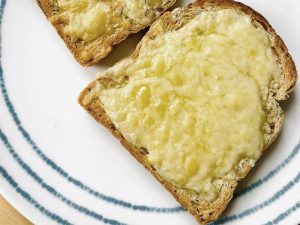 Plain old bread and cheese is quickly transformed into this tasty treat. Everything but the last-minute run under the broiler can be done ahead. Arrange these warm morsels on a plate and watch them disappear.
1/2 cup grated Parmesan
1/2 cup shredded Gruyère or Swiss cheese
2/3 cup mayonnaise
3 tablespoons finely minced red onion
1/8 to 1/4 teaspoon cayenne pepper
10-12 slices thin-sliced bread
Ahead of time: In a bowl, mix the cheeses, mayo, onion and pepper, and chill. Trim crusts from bread and toast them lightly on one side under the broiler.
When ready to serve, spread cheese mixture over the untoasted side of the bread. Broil until bubbly and flecked with brown bits. Slice into quarters and serve.
Spicy & Sweet Pecans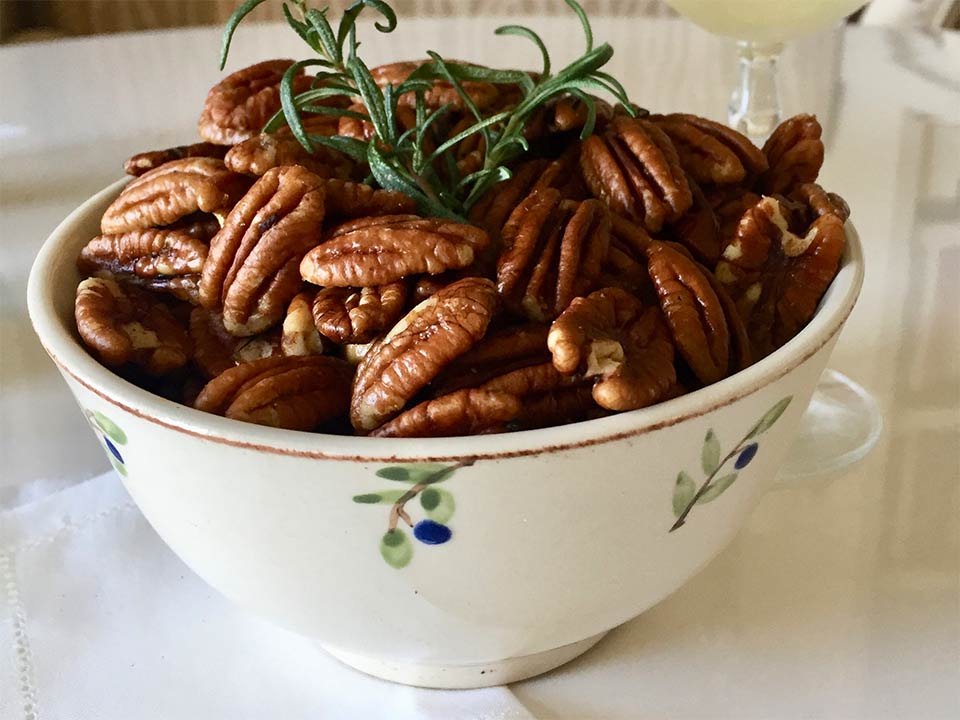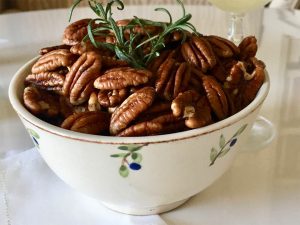 These addictive cocktail nuts are fragrant with a hint of rosemary and a kick of cayenne. Make them ahead as they are great to have on hand for drop-in guests, but bet they can't eat just one. I also like to make big batches and give them as presents in a decorative jar.
4 to 5 cups pecan halves (or mixed nuts)
2 tablespoons butter
1 tablespoon oil (olive or sunflower)
2 tablespoons brown sugar
1/2 teaspoon cayenne pepper (or to taste)
2 tablespoons coarsely chopped fresh rosemary
1 tablespoon sea salt (or to taste)
Preheat oven to 350F.
Spread the nuts on a baking sheet and toast in the oven for 5 minutes. Stir and bake 8 to 10 minutes more or until light golden brown. Remove from the oven.
Meanwhile, in a glass measuring cup combine butter, oil and brown sugar. Microwave on high for 30 seconds. Stir to dissolve, then mix in the cayenne, rosemary and salt.
Pour the seasoned butter over the warm nuts on the baking sheet and toss well to coat. Return to oven for 2 or 3 minutes until toasted but not overcooked and mix again. Spread out on paper towels to cool. Store tightly covered.
Quail Eggs with Seasoned Salt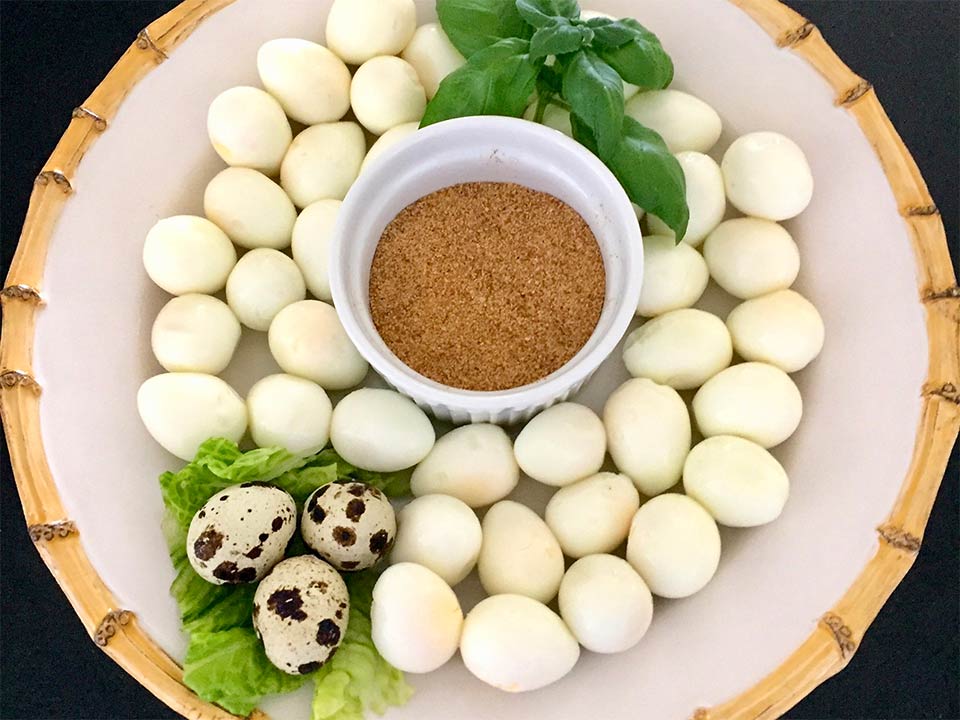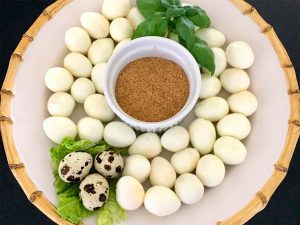 These hard-cooked mini eggs may be fiddly to peel, but they are well worth the effort. Allow 2 or 3 eggs per person.
To prepare, rinse the eggs under warm water and place in a saucepan. Cover with cold water and add 1/2 teaspoon of either white vinegar or baking soda (for ease of peeling). Bring to a boil, lower heat to medium and cook for 5 minutes. Drain and cool in an ice water bath. Drain again and shake them in the pan to crack the shells against the sides.
Peel under running cold water, starting from the larger end, and pat dry. If preparing ahead, store covered in the refrigerator but remove them 30 minutes before serving. I like to set aside a couple of unpeeled eggs on the serving plate to show the calico eggshells.
Arrange eggs on a serving plate with a small dish of seasoned salt for dipping:
1 to 2 tablespoons seasoned salt
1 to 2 tablespoons celery salt
By Anne Semmes
1