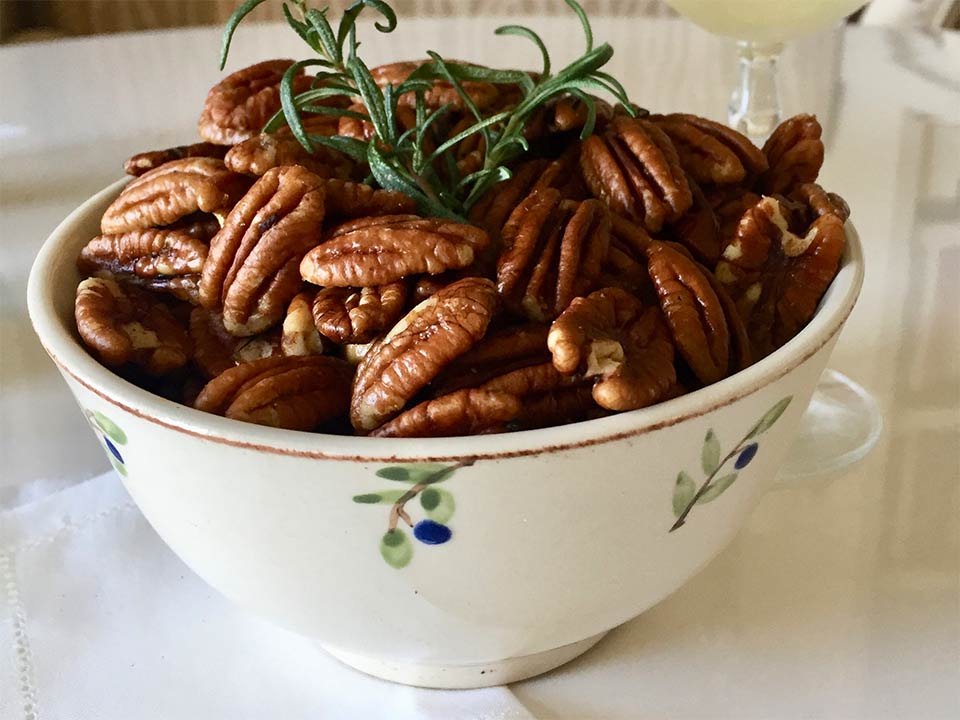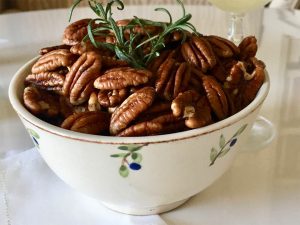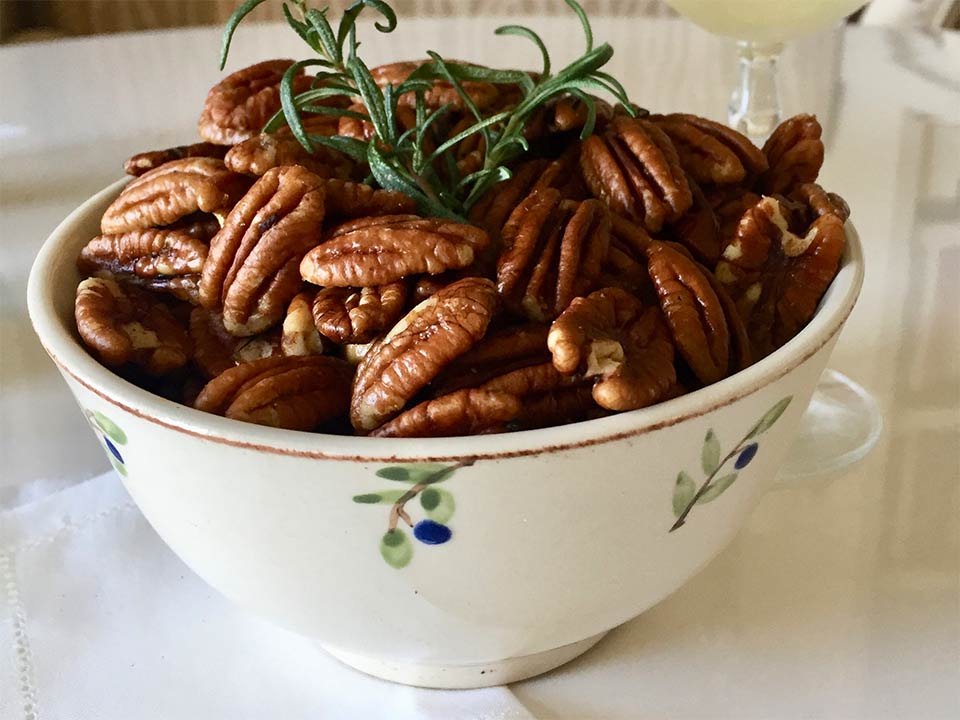 Print
Spicy & Sweet Pecans
Ingredients
4 to 5 cups pecan halves (or mixed nuts)
2 tablespoons butter
1 tablespoon oil (olive or sunflower)
2 tablespoons brown sugar
1/2 teaspoon cayenne pepper (or to taste)
2 tablespoons coarsely chopped fresh rosemary
1 tablespoon sea salt (or to taste)
Instructions
Preheat oven to 350F.
Spread the nuts on a baking sheet and toast in the oven for 5 minutes. Stir and bake 8 to 10 minutes more or until light golden brown. Remove from the oven.
Meanwhile, in a glass measuring cup combine butter, oil and brown sugar. Microwave on high for 30 seconds. Stir to dissolve, then mix in the cayenne, rosemary and salt.
Pour the seasoned butter over the warm nuts on the baking sheet and toss well to coat. Return to oven for 2 or 3 minutes until toasted but not overcooked and mix again. Spread out on paper towels to cool. Store tightly covered.
1