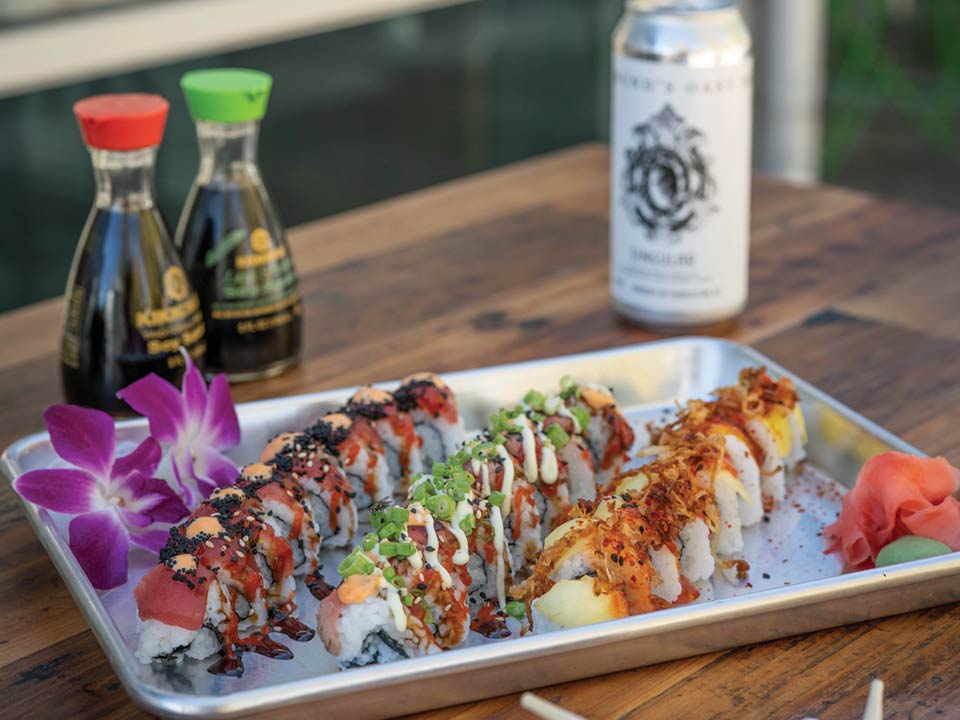 Locals has been sought out by residents of the East Cooper area for nine years. A restaurant designed and operated for comfort, casual eating and a fun outside bar atmosphere has been a proven success.
Voted the best bar by the readers of Mount Pleasant Magazine several times, Locals is a success because of a group of friends who decided to open their own business. Originally, sushi was the name of the game, but "every Juan" loves tacos, including the owners of Locals, which now offers the best of both worlds – awesome signature tacos and award-winning sushi to satisfy two cravings at once.
Harris Nussbaum, one of the original operating partners, is a former marine who decided to bartend, which led to him becoming a partner. Along with Jessen Cooke, Shawn Sherman and Art Martin, the owners have now brought their brand to the Park Circle area of North Charleston.
"Our Mixson location is great and interesting because the backside of the restaurant is a private club," said Nussbaum.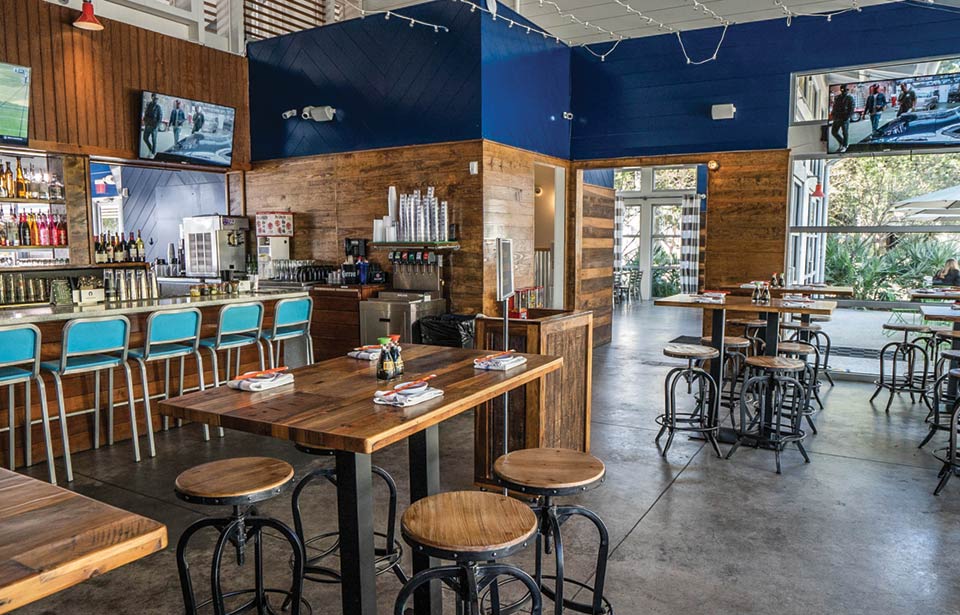 Executive Chef Corey Lewandowski is heading the restaurant, and, instead of tacos, a great pub menu is tying together the sports-bar concept.
Hurricane Florence set the bar's grand opening back just a bit, but the North Charleston version of Locals opened its doors in mid-September.
Locals has a unique following in Mount Pleasant that the owners believe will replicate in North Charleston and at a future location on Daniel Island.
"We are open and adaptive to the new communities while also coming up with creative ways to be different," said Nussbaum. "We are getting dialed in on operating at Mixson with the hybrid club environment. We will do it right and service the community at the same time. Park Circle is a very cool area."
The staff at Locals has an excellent track record of low turnover and high customer satisfaction.
"The kitchen is fun to watch and our front-of-house staff is willing to take care of the customers in the proper way. We are lucky, as we are all friends and get along well together," said Nussbaum.
At Locals, customers can enjoy some of the best happyhour and weekly specials in the Charleston area, along with great live music and televised sporting events.
Locals is located at 1150 Queensborough Blvd. in Mount Pleasant and at 4399 McCarthy St. in North Charleston. For information on the bar's menu or catering options from sushi and bartending services to barbecues, oyster roasts and even weddings, visit www.LocalsSushi.com.
By Stacy Domingo
0