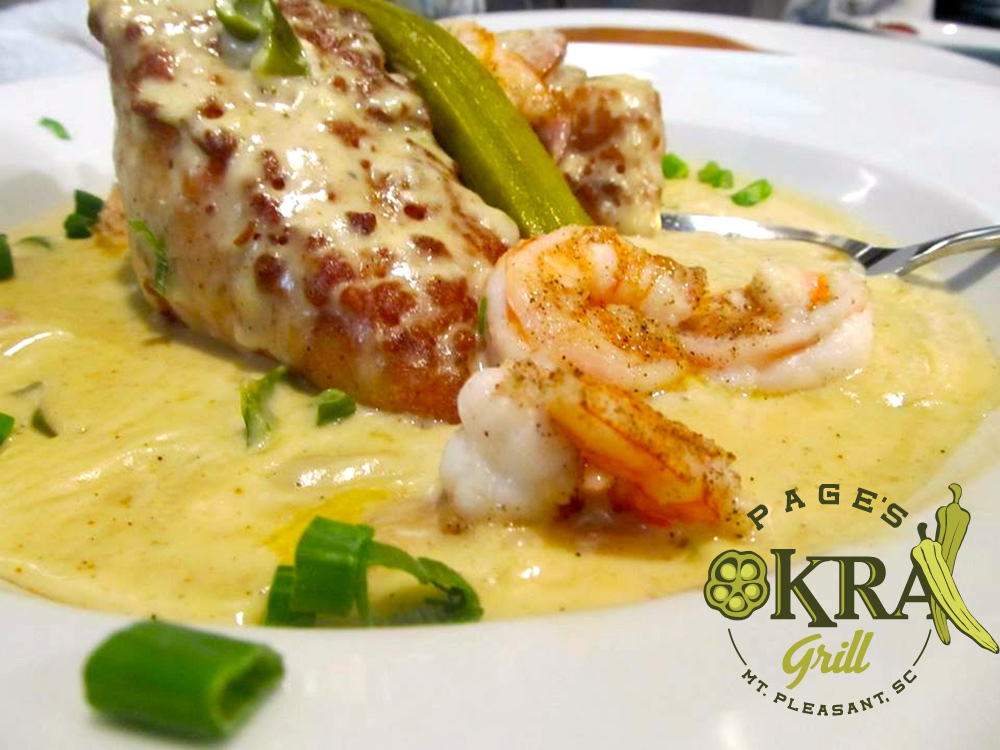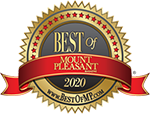 The hits just keep on coming for the kings of Southern comfort food at Page's Okra Grill, with our readers selecting them as winners of multiple Best of 2020 categories, including Best Shrimp & Grits, Best Seafood, Best Brunch, Best Budget-Friendly Meal and Best Breakfast.
Additionally, Page's was recognized as one of the Best Places for Fried Chicken, as well as Best Mac and Cheese. And if you're a local, it may not surprise you that they were also one of the Best Places to Take an Out-of-Town Guest. Their waitress Brandi was also voted one of the Best Restaurant Servers.
Owner Courtney Page spoke about the significance of the wins to her and her staff. "It is always an incredible feeling when we are voted the best of the best," remarked Page. "There are so many wonderful restaurants in our area, and I respect so many of our peers. To have the support of our community is very important to us. Our team works very hard to ensure that our customers are shown the very best 'Southern hospitality.'" 
Page noted that customer service is a lost art, and that they strive to provide the very best to keep people coming back again and again.
"Customer service is just as important as our food quality. Our team is 120-plus currently, and we pride ourselves on serving such a great community," added Page. "Serving people great food and Southern hospitality is a labor of love. We consider our co-workers family. We respect one another and understand how important customer service is. I am happy to get to work with such wonderful people each and every day. They inspire me to want to be better also."
It came as no surprise to Page that Brandi was recognized as one of the Best Restaurant Servers. "She is a great team player and treats our customers as if they are guests in her own home," stated Page. "Brandi goes out of her way to make sure that the guest experience is memorable, and is often recognized by people in online reviews. I think it is pretty special that people are taking time to recognize the people that are serving them. It is not just about keeping drinks full and processing orders properly. It is about real connections that are made during your time in our store."
Page's dogged pursuit of perfection is fueled by the fact that she grew up here and cares about the community.
"There are so many places in the Charleston area to get great food," commented Page. "We want to stand out by providing a great guest experience and treating people well. That may mean making pancakes in the middle of a busy dinner service on the fly for someone that has a craving for pancakes. We want to be Mount Pleasant's restaurant! We want our customers to feel like we are their special place to bring friends and family that are visiting from out of town."
Visit Page's Okra Grill at 302 Coleman Boulevard. You can also see their menu at pagesokragrill.com.
By Colin McCandless
0