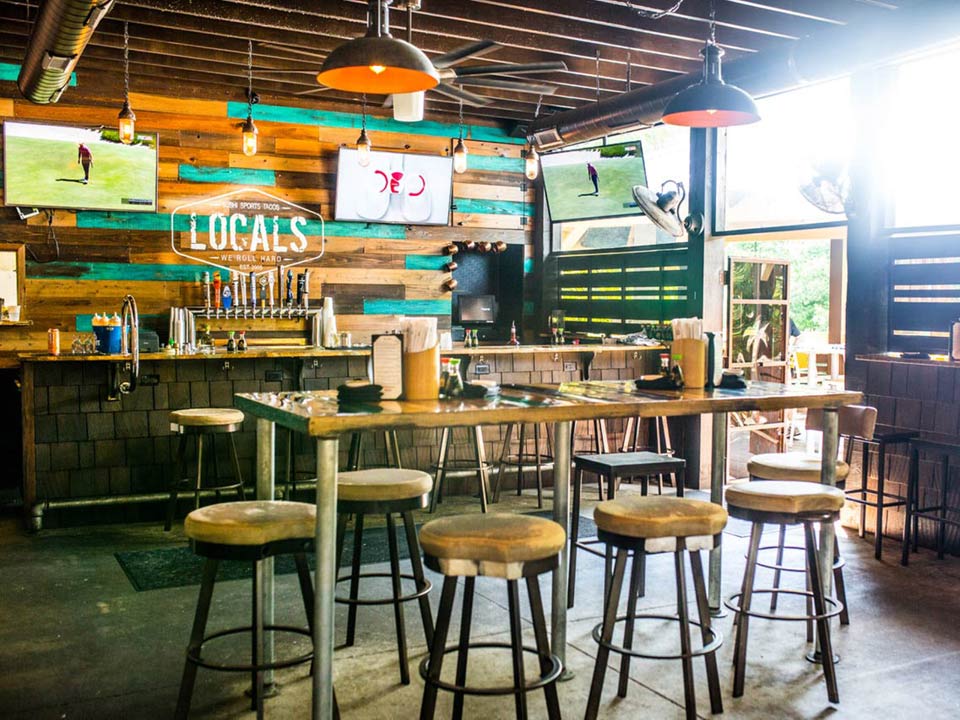 Upon entering Locals in Mount Pleasant, most patrons are intrigued at the concept of a sports bar serving sushi and tacos – two seemingly opposite types of food.
"I hear people saying things all the time like, 'Man, what is going on here. Sushi, tacos, sports," said operating partner Shawn Sherman. "It takes people a minute to understand the concept, but it's working well. People love it."
Opened in 2009, Locals has become the spot East of the Cooper to get high-quality sushi in an easygoing atmosphere that attracts everyone from families with young kids and elderly couples to high school kids and young people on first dates.
The idea for Locals first developed when a group of guys decided to open a community sports bar in the Queensborough Shopping Center off Anna Knapp Boulevard in 2009.
"One of the managers at the time, who's now a partner, suggested that they serve sushi," Sherman explained. "This place used to be a coffee shop, so there wasn't a full kitchen at the time, and sushi was the perfect thing because they wouldn't need an entire kitchen, so it worked out."
The taco side of things came later, once Sherman joined the team as general manager. Brought in to help with some of the restaurant's transitions and growth, Sherman suggested adding tacos to the menu to appeal to those who may shy away from sushi.
"I used to run Tsunami way back in the day, so this wasn't my first experience with sushi," he said. "But from the feedback I had gotten from customers and other people in the area, I realized a lot of people are still kind of afraid of sushi. They think raw, they think fishy, so we brought the taco situation in to appeal to a broader customer base."
Not only do the tacos attract more patrons, but it was also a smart business move as many of the ingredients in sushi and tacos are similar, making it easy to add to the offerings.
For those who have yet to experience the delicious fare at Locals, give the restaurant a try during one of their weekly specials Monday through Thursday, including half-off sushi on Mondays, discounted prices on tacos and tequila during Trivia Tuesdays, half-priced bottles of wine and three classic sushi rolls for $12 on Wednesdays, and buy one, get one half off sushi on Thursdays.
With no other restaurant quite like Locals in the area, Charleston has welcomed the quirky and delicious eatery with open arms – so much so that there's a plan to open a second location on Daniel Island in January 2019. Though many love the eclectic menu of tacos and sushi at the Mount Pleasant location, the new restaurant will take on a slightly different concept, offering sushi alongside traditional pub fare in a more upscale sports bar environment.
Over the years, Locals has gained a reputation in Mount Pleasant as one of the best places to dine.
"It's busier each day," said Sherman. "And it's hard to plan for that. We've been growing every year, just jumping over the next hurdle."
"The customer base here is great," he added. "I love just being where we are in Mount Pleasant, and the community around here is fantastic. Plus, the growth has led to more employees, and I feel like we have an amazing staff. They really make my job easier."
Locals is located at 1150 Queensborough Blvd. To learn more, call 843-388-5114 or visit www.localssushi.com.
By Samantha Connors
0