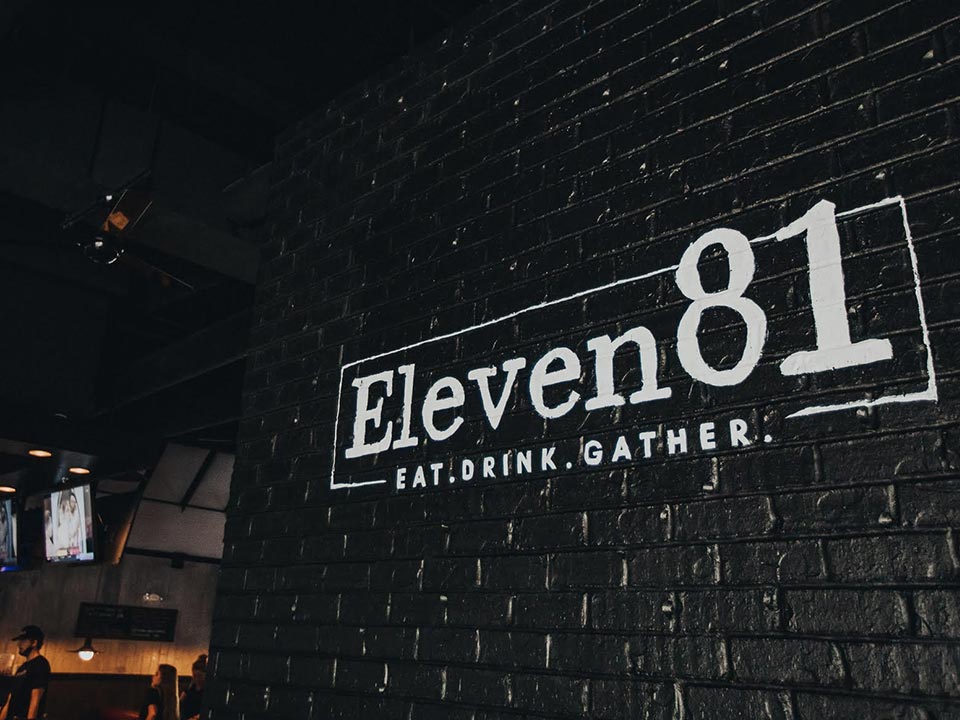 Remember that catchy chorus to the theme song from the TV show "Cheers," which stated, "sometimes you wanna go where everybody ..knows your name?" Well, the owners of Eleven81 — Andy Palmer, David Clark and Joe Sciortino — have taken their numerous years of experience in the restaurant and hospitality arena to open a restaurant and upscale sports bar where someone does indeed know your name.
Opened in 2020, Eleven81 is located at 1181 Oakland Market Road in Mount Pleasant, and the owners described the surrounding community as the place where they and others are able to raise their kids and coach their sports teams. "This community is our home," they commented.
Serving up "American food with a modern twist, fresh cocktails, wine and entertainment, all at approachable prices and in an elevated atmosphere that feels familiar and welcoming," Eleven81 is the go-to place to eat well, catch a game, connect with old and new friends and celebrate birthdays or any other momentous occasion. Best of all, you'll be treated and fed so well, you'll probably be well on your way to becoming a regular.
Lunch, dinner and kid menus equal tasty delights for every palate — sliders, tacos, dips, wings, burgers, sandwiches and salads, along with assorted wine and domestic, craft and imported beers. Diners will also appreciate fun cocktails, such as the cucumber mint mule, house mule, bourbon strawberry iced tea and "beermosa," among others, not to mention a fantastic dessert selection. Brunch, our cherished Lowcountry tradition, is also available, with such temptations as BBQ Pork Benedict and Smothered Burrito, plus other mouth-watering offerings. If you decide you would like to hang out at home in your pajamas, Eleven81 offers delivery service through DoorDash.
The owners' commitment to the area and to their patrons is expressed by Clark: "We saw an opportunity in North Mount Pleasant for a place that's welcoming and familiar — where we can bring our families for dinner or celebrate sports wins or catch a game with our buddies at the bar that's not too far from home. So we created it," he noted.
Along with their delicious menus and dedication to all things sports, including March Madness, Eleven81's community consciousness recently led the owners to partner with Youth Entrepreneurship Carolina, also known as YESCarolina, and raise money through their Kitchen Karma program.
"YEScarolina is a local nonprofit organization that empowers students in South Carolina to create businesses, grow wealth and impact economic development in their community through their entrepreneurship programs. Proceeds from this partnership benefit YEScarolina's upcoming summer programs and Lowcountry Summer Pitch Contest for participating student entrepreneurs in Charleston," Clark said.
In hearty agreement all three owners affirmed that "this place is for [everyone] — our families, our friends and you."
P.S. And they're always glad you came.
For more information, call 843-849-8646, or visit eatateleven81.com.
1