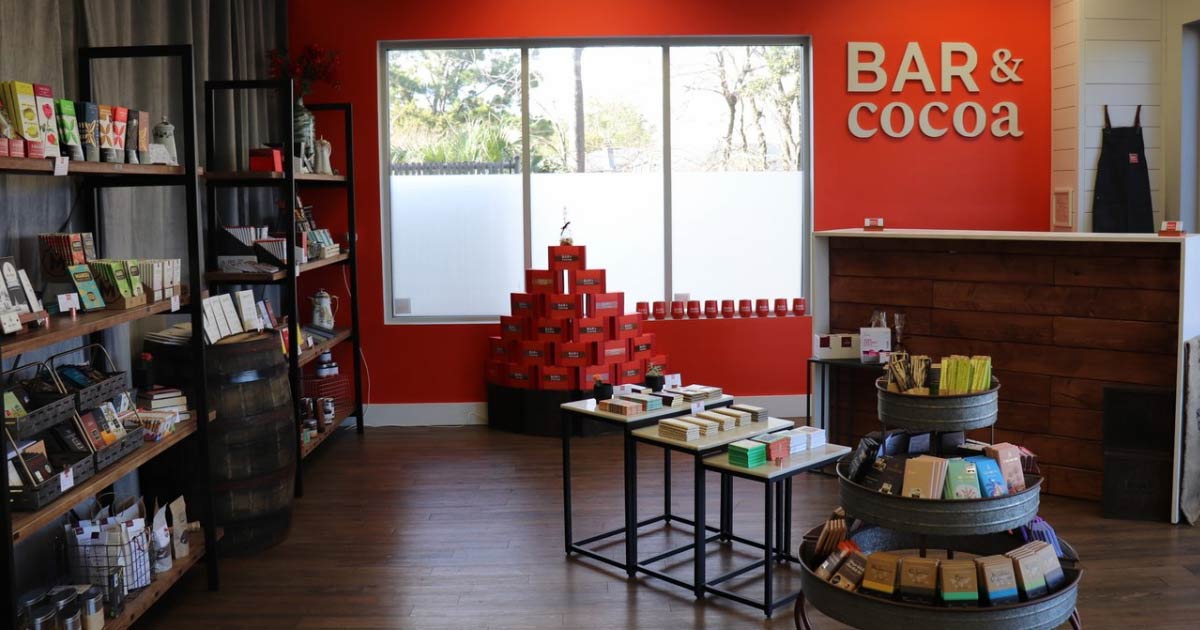 Decadent, indulgent, savory – those are just a few words that come to mind when describing the chocolate bars featured at the new Bar & Cocoa shop on Bowman Road in Mount Pleasant. And these aren't just any chocolate bars either. Co-founder Chris Lacey sources only the finest chocolate from around the world.
"Eat Real Chocolate" is their slogan.
"Hundreds of hours of research go into finding these special chocolate makers," Lacey explained. "We attend chocolate festivals all over the world, we research online and we have even traveled to meet many of the chocolate makers in person."
What makes Bar & Cocoa different is that they specialize in bean-to-bar chocolate, not the art of chocolatier – there is a difference.
"Chocolatiers generally buy bricks of chocolate and melt them down to create their chocolate creations," Lacey said. "Chocolate makers actually make the chocolate from the bean."
The Bar & Cocoa website lists 65 bean-to-bar chocolate makers, but Lacey said that the list is constantly evolving – and they choose only the best. Lacey said their chocolate makers are ethically-sourced and sustainable. You won't find artificial flavors in these chocolate bars.
You also won't find people more passionate about the chocolate-making process than the Bar & Cocoa staff, who take their roles seriously and truly want to educate people about the business.
"It's a craft," Lacey said. "It is interesting to learn about the places the beans come from, how it's made and why it tastes so good compared to commercial brands."
"Eat Real Chocolate" is their slogan.
"It's what real chocolate should be, and it's a trade so many people don't know about."
Bar & Cocoa hosts tasting events where the public can not only taste chocolate bars but can learn about them, too. For more information, visit www.barandcocoa.com or call 843-258-9013.
By Theresa Stratford
0