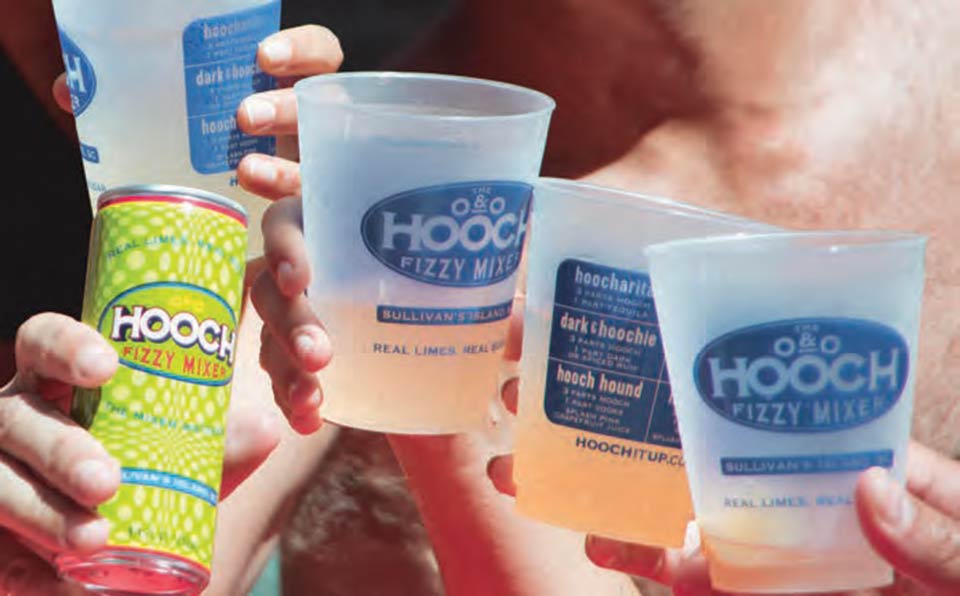 If you're searching for the perfect cocktail concoction for your next party, and you prefer supporting a local product, look no further than O&O Hooch, made by the Sullivan's Island-based Holland Beverage Company.
Owners Jennifer and Shawn Holland, who like to refer to themselves by their citrusy moniker "partners in lime," are the creative minds behind O&O Hooch (stands for "One and Only"), a lime-based mixer that uses real limes, real sugar and natural flavors.
They initially derived the idea for Hooch 15 years ago while living in Atlanta. Jennifer and Shawn were "shooting the hooch" (a colloquialism for spending a day floating down the Chattahoochee River in the Georgia mountains) and needed a fun beverage to imbibe.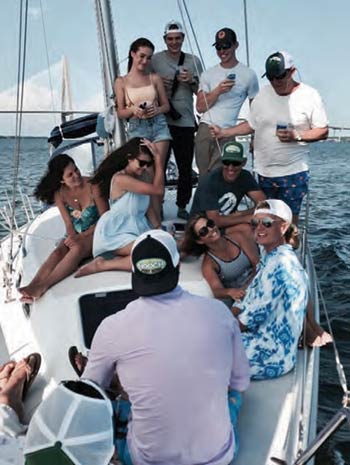 Like mad-scientist mixologists, they threw some simple ingredients together in the kitchen with vodka (limeade, club soda and others not to be divulged) and found a winner on their first try.
"We created a little masterpiece for all to enjoy in gallon jugs," recalled Jennifer. "The drink was delicious and deserved a name. Hooch was a natural fit."
For 12 years, they made homemade hooch for every party they hosted or attended.
It wasn't until the Hollands moved from Atlanta to the Charleston area that they were inspired (in large part by George McLaughlin, an owner of Bottles Beverage Superstore in Mount Pleasant) to bring their beloved Hooch to market.
"The crazy part is that we brought it to the public as a nonalcoholic beverage, which is so much easier on the manufacturing side," explained Jennifer.
They soon discovered to their delight that Hooch blends well with far more than vodka. The Hollands call Hooch the "endless mixer" because it's good to use with any spirit and for any season.
"You name it, and Hooch pairs with it," said Jennifer. Their website, www.hoochitup.com, suggests recipe favorites such as their versions of a margarita (hoocharita), dark and stormy (dark and hoochie) and mimosa (hoochosa).
The Hollands have lived on Sullivan's Island now for seven years and "Hoochers" (the nickname for devoted fans of Hooch) call their home the "Hooch Hut."
But you don't have to visit the Hooch Hut to sample Hooch these days. Thanks to McLaughlin championing their product from the very beginning, Hooch can be found at Bottles in Mount Pleasant. It's also in the mixer aisles at all 1,167 Food Lions. The Hollands recently landed a distribution deal with the Cincinnatibased grocery chain Kroger, and Hooch will be hitting its shelves in early spring. They also ship daily across the country.
Hooch has already received some publicity, having been featured on Bravo's "Southern Charm" series and in Coastal Living, at Sony Music events and more.
The Hollands will be bringing the Hooch Hut (also the term for their traveling product display) to the Southeastern Wildlife Exposition in February, the Charleston Wine + Food Festival, the Cooper River Bridge Run and some Atlanta events. This will be the fourth consecutive year Hooch will be featured at The Masters in Augusta throughout numerous hospitality houses.
Future Hoochers: You've been notified.
By Colin McCandless
0