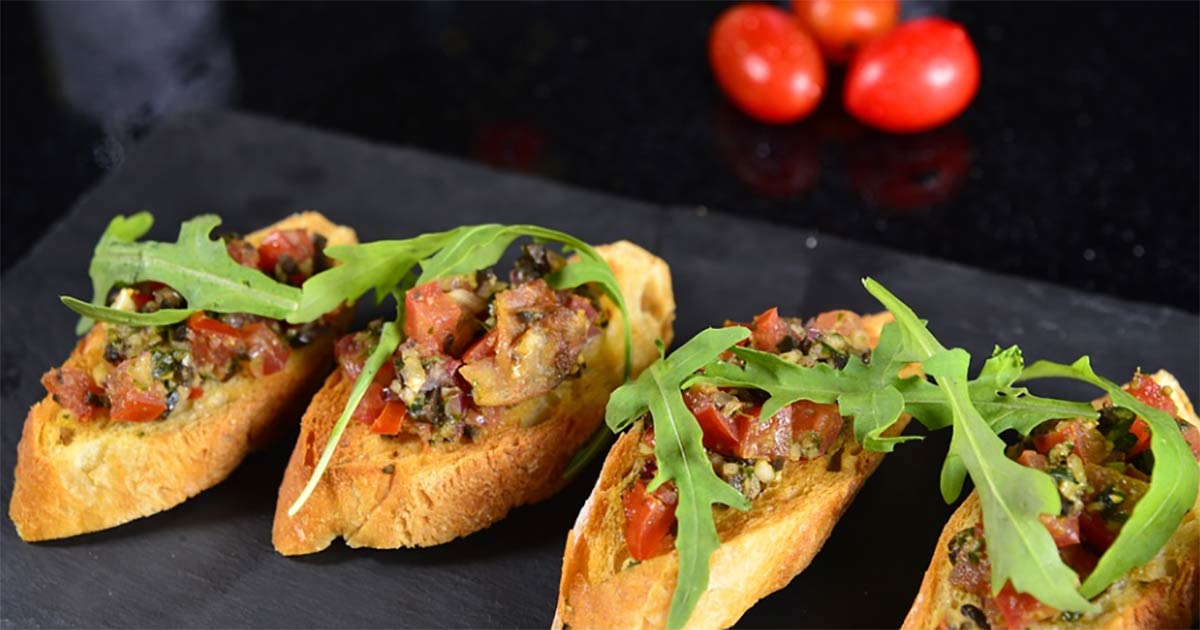 There are those who enjoy numerous choices when dining in lieu of or prior to committing to just one main entrée. Small plates – or tapas – can make for big appetites and have been trending in the restaurant industry for almost two decades. Not to be confused with individual appetizers, small-plate dining is à la carte and often shared.
The Spanish word "tapa" translates to "cover" or "coaster." Keeping the dishes covered ensures that they stay fresh and healthy for each diner to enjoy. The practice originated in Spain to keep red wine safe from flies and other pests. However, the king of Spain forbade alcohol to be served in any tavern if it wasn't accompanied by a small amount of food. Therefore, small items such as olives or tortillas were served on a coaster, usually at no charge.
This practice has evolved present-day to become an enjoyable way to sample many menu offerings so that each diner can savor new foods along with familiar favorites.
Sneak a taste of four of the Lowcountry's small plates/ tapas restaurants:
Barsa Tapas Lounge & Bar
630 King St. • Charleston
843-577-5393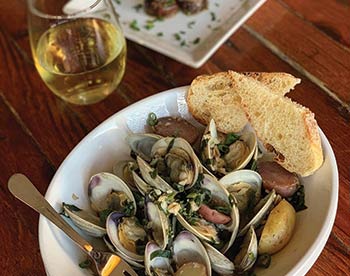 Open seven days a week, including Sunday brunch, this popular spot also offers vegetarian, gluten-free and vegan dishes to tempt any palate.
"Spanish tapas with a Southern drawl" is an appropriate moniker. Offerings include local shrimp and fish, pork ribs, salads, sandwiches and much more. A real treat for diners is the Valencian Paella, a traditional Spanish rice dish with seafood. The up-to-45-minute wait for a dish traditionally eaten right from the pan with wooden utensils is well worth it. A large outdoor space and live music also enhance any visit to Barsa. Make reservations at www.barsacharleston.com.
Sorghum & Salt
186 Coming St. • Charleston
843-872-6393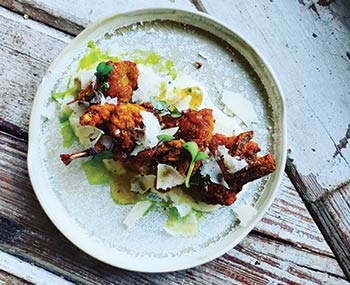 Open Tuesday through Sunday at 5 p.m., this familiar locale, once home to Two Boroughs Larder, has been transformed into an intimate dining experience seating about 40, including a chef 's counter featuring a tasting menu. Chef/Owner Tres Jackson hails from Alabama but actually grew up in South Carolina. He opened the restaurant on Valentine's Day 2017, along with sous chef Christian Hunter, Dining Room Manager Rachel Starling and a knowledgeable and loyal staff. The menu includes "small(ish)" plates from fresh fish to pasta to quail and interesting and tasty preparation of zucchini, kale, broccoli, fennel, cabbage and other vegetables your mother couldn't get you to eat.
"Our menu is progressive, highly seasonal and changes multiple times a week. Therefore, almost nothing stays on the menu except for possibly the Beet Cremeux on the dessert menu," Jackson said.
A seven-course chef 's tasting menu is also available Tuesday through Thursday, as well as on Sunday. Check them out on Instagram: @SorghumSalt, as well as their website. Make reservations at www.sorghumandsalt.com.
Graze
863 Houston Northcutt Blvd. • Mount Pleasant
843-606-2493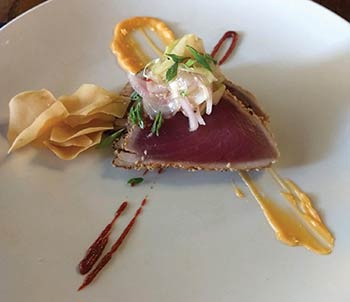 The three partners at Graze – Bradford Bobbit, Derek Lathan and Michael Karkut – opened Graze in September 2010, and, with a menu for lunch, dinner, brunch and gluten-free at this casual establishment with a modern décor, you will immediately concur with the name by literal definition of the word graze – to feed on. Lathan and Karkut are the chefs whose small plates, or "tiny grazing" of yummy offerings, include craft tacos, seafood, meats, chicken and pulled pork, along with soups and salads. There's also hearty brioche French toast served numerous ways with fruit and whipped cream, lobster mac 'n' cheese and larger entrees that will remind you to bring your appetite and wear your elastic-waist pants because grazing will certainly commence. Call for reservations or visit www.grazecharleston.com.
Marie Sauer's Sauer Grapes Wine Shop
125 River Landing Drive, #102 • Daniel Island
843-471-2157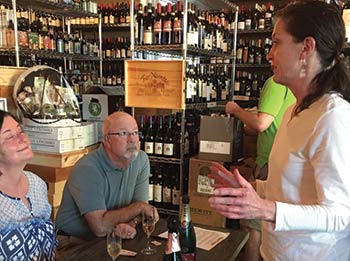 Here's another approach on what to eat: Choose what you would like to drink first. Sauer Grapes Wine Shop on Daniel Island offers customers an extensive wine selection to please the most discerning oenophile.
Opened in December 2012 by Marie Sauer, this Louisville, Kentucky, native educates her customers as well, and offers assistance to pick the perfect wine for the perfect occasion or collection.
Sauer related, "No one wants to drink without eating. I am all about selling wine to-go; however, I am licensed to serve food on the premises, which gives me the advantage to offer better prices to customers."
"You can have someone in the shop who decides that they do not want to try different wines, but, when paired with food, suddenly they are more relaxed and able to enjoy," she added.
Live music, wine tastings, celebrations and even seminars dot the event calendar, and their Premium Member Program offers paying members invitations to private events and discounts on certain purchases.
Open Monday through Saturday from 3 p.m. to 8 p.m., the tapas menu features different cheeses with a variety of fresh breads or chips, numerous hummus dishes, assorted salamis, almonds, dill pickle potato chips and a slew of other tasty items at very reasonable prices, including mini dessert cups and chocolate truffles.
By Eileen Casey
0