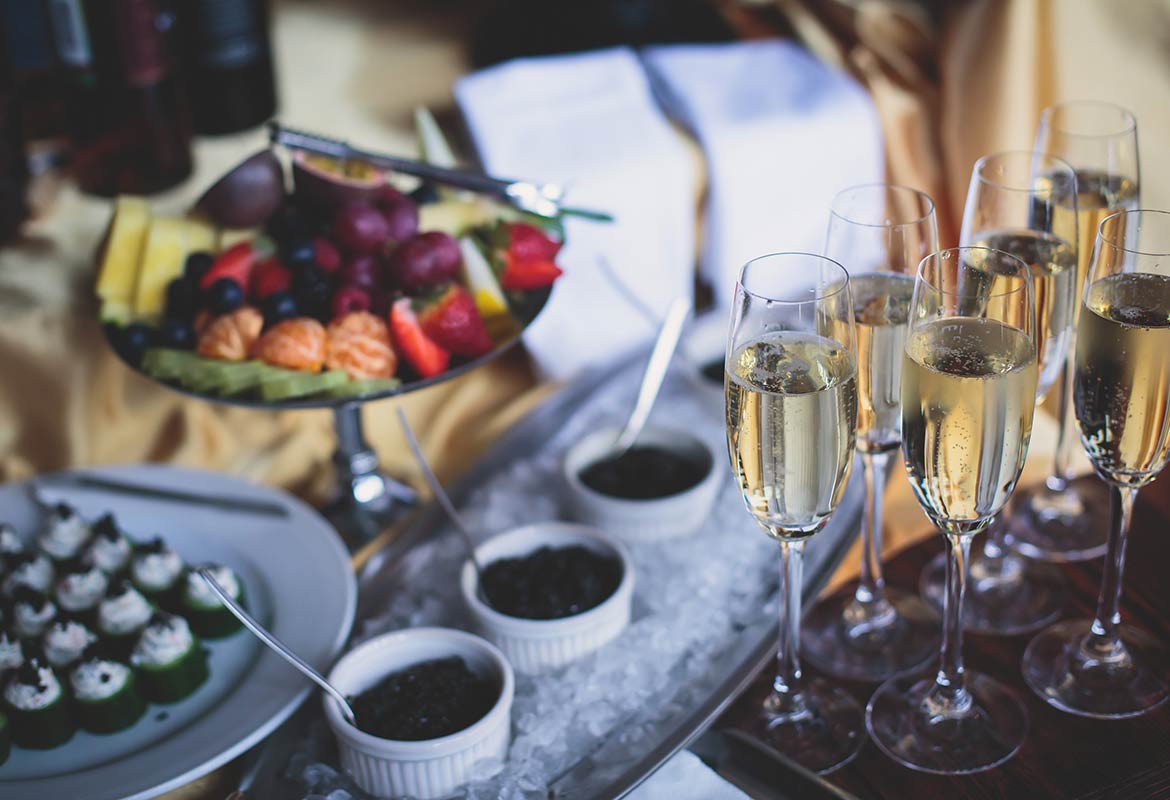 Now that it's fall, life gets into a regular rhythm of parties and celebrations that mark the passing of the year. Homecoming, tailgating and Halloween are just a few of the autumn celebrations to look forward to. However, for busy people, planning for and preparing those celebrations can take the fun out of the party. Not to worry: Dish & Design Catering and Events is here to take your headaches away – at least those that aren't indulgence-related.
Dish & Design Catering and Events has been in Charleston for 18 years. During that time, many businesses have come and gone as the landscape of the Lowcountry has changed with time, but the company's endurance is a testament to the quality of its service and the delicious taste of its food.
The creative vision and fervor behind Dish & Design Catering and Events is the owner and planner extraordinaire, Anja Stief. Originally from East Germany, her sense of adventure and enthusiasm for travel brought her to the United States in 1997. It was during her first year in this country that she met her husband and business partner, Todd. Together, they run this business with the help of their amazing staff and treat each and every customer as an extension of the family.
The business philosophy of Dish & Design is that catering is not a one-time event – it is about building client relationships for years to come. Thus the company builds lifelong relationships with their customers, seeing families through everything from baby showers to funeral services. Becoming a trusted and reliable partner who can be counted on during stressful life events is an important aspect of the business to Anja and her team.
"What we enjoy the most is working with clients, not just as business connections but as personal connections," she said.
Dish & Design provides not only the food for your special day but also the planning services. They will handle all the details of your event, from coordinating your bar services to rental items to outside vendors. Anja and her team love to be involved in the planning process.
In addition to planners, Dish & Design has a team of chefs to create custom menus and a dedicated pastry chef to fulfill all your dessert dreams. This local business prides itself on working with other local food purveyors and supporting the local community, purchasing local produce when available from Lowcountry farms and organic meat and seafood from local companies. Of course, they also offer accommodations and alternatives for a range of diets, from gluten-free to vegetarian.
"People trust us and know we will take good care of them," Anja pointed out.
So the next time you are planning an event, whether it be corporate, formal or just a social football party, let Dish & Design take care of your needs and provide an exceptional experience.
Dish & Design Catering and Events is located at 629 Johnnie Dodds Blvd. in Mount Pleasant. To learn more, visit www.dishanddesign.com or call 843-343-8844.
By Katie Wells
0