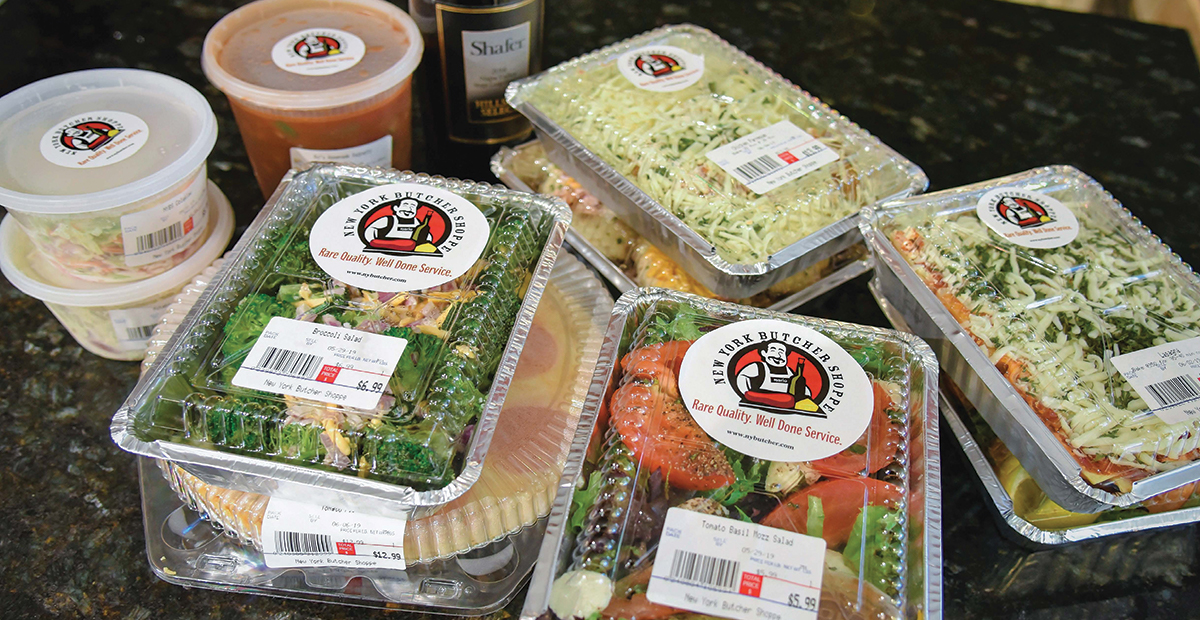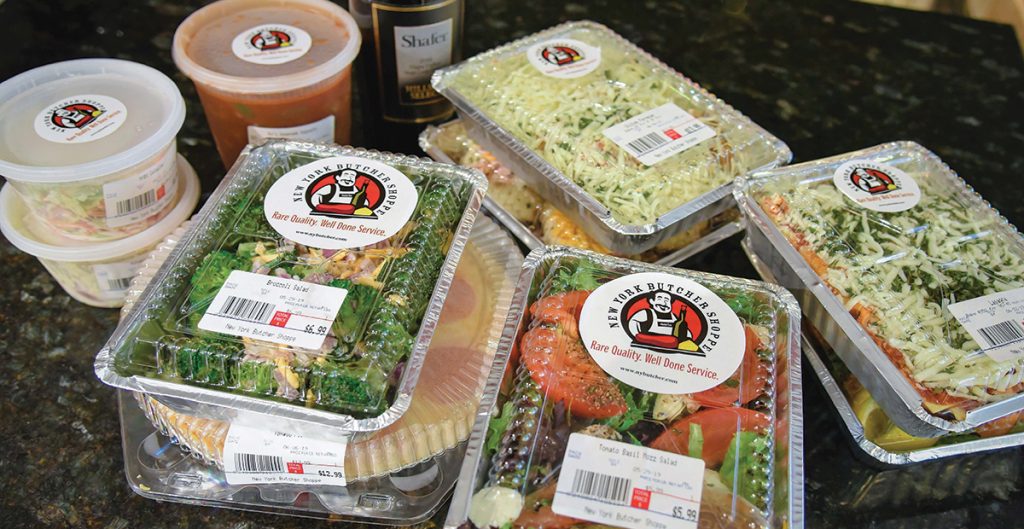 The ease, comfort and appreciation of prepared meals when life is chaotic should never be underestimated. Whether you are on vacation, have youth sports every night, double shifts at work or you want to help someone else who is suffering from the loss of a loved one, surgery or long-term illness — the gift of food is greatly appreciated.
There is debate over the beginnings of bringing or providing a dish to a family gathering — also known as a potluck — but many believe it came about in America during the 1930s when the Great Depression was in full swing. It makes sense, as it lessens the monetary burden on one person and broadens the scope of the types of foods decorating the dinner table.
Many also believe Thanksgiving was the beginning, but, regardless of its origins, potluck is a success. In the South and other parts of the country, the potluck is utilized throughout the year but especially during the summer months when the days are long and filled with activities.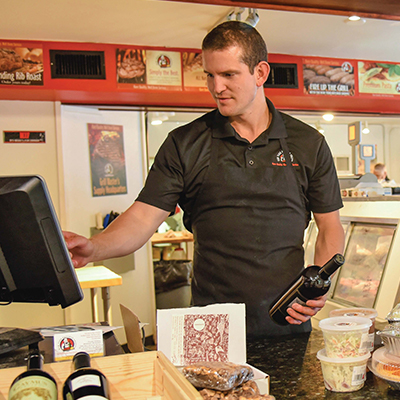 The New York Butcher Shoppe's Lowcountry locations in Mount Pleasant, Isle of Palms and Daniel Island not only offer a full-service butcher shop but also an entire take-and-bake menu of uncooked, cooked and specialty dishes — all proportioned according to a small group, family or party size.
"We offer rare quality, well-done service, which is what we built our business on," said Jim Tindal, chief executive officer for Butcher Shoppes International. "Everything you need for dinner tonight is right here." Goat-cheese chicken, Greek chicken, salads, bacon-stuffed pork chops, meatballs and nearly 15 different sides to choose from can make your life easier. The options are always available, and all you need to do is reheat.
Farmers' markets from Kiawah Island to Myrtle Beach all have fresh produce, and many have a Barbecue vendor on-site with a meal ready for you to take home for a dinner plate. Everyone visiting our great state should indulge at least once with pulled pork and decide for themselves which sauce wins over their taste buds.
For 30 years, Carpentier's Catering has served families and Lowcountry visitors with their high-quality, desirable food. "We are (the No. 1) lasagna and tetrazzini in town," boasted Sam Zeilah, owner and chef. "We have fully prepared entrees that you can take home."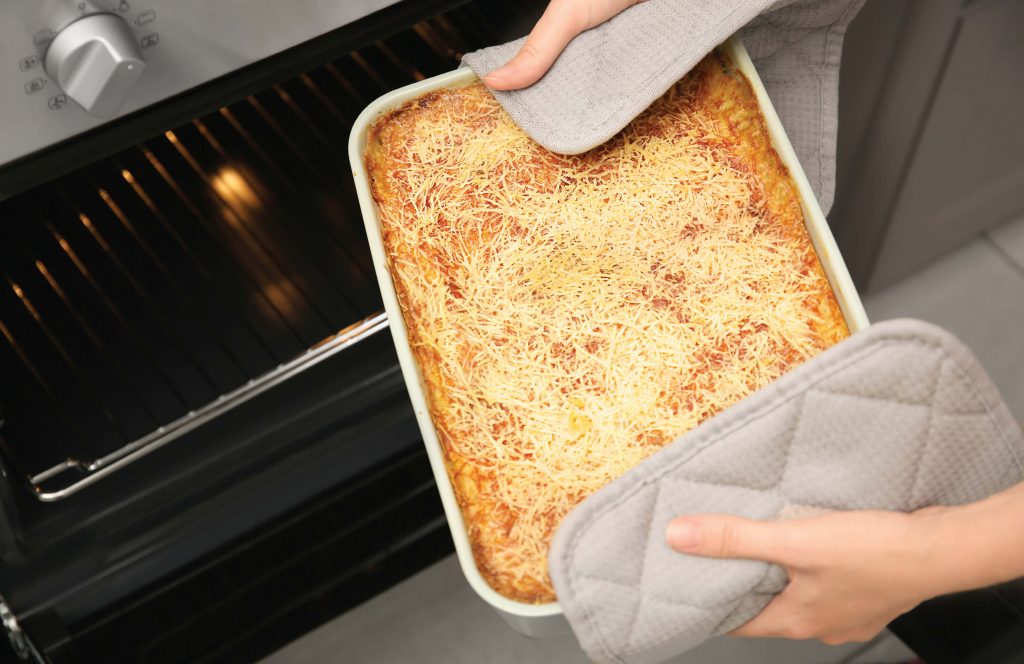 Carpentier's Catering is guaranteed to keep your guests happy with its other offerings of quiche, tomato pie and eggplant parmesan. They also create custom gift baskets and have many casseroles for on-site pickup.
Many people love the idea of take-and-bake dishes but want to add a personal touch. Creating delectable dishes yourself and freezing them ahead of time is extremely popular and provides a sense of accomplishment.
Celina Boo, a Lowcountry wife and mother of two boys, was diagnosed with stage 1 breast cancer and underwent a bilateral mastectomy with bilateral reconstruction that required multiple surgeries. "My husband, Eric, took the first week off from work when I was in the hospital but had to return to work. My mother and sister alternated visits from New York to help at home, with me, and getting (the kids) to and from school. I was basically homebound for four months."
At the time, Boo and her family were the recipients of a meal train. "The meal train lasted for about a month and was a huge help," she recalled. "The love was there with every dish that was dropped off. My friends and co-workers really thought about me and my family. The effort they made in preparing the food was irreplaceable. It's memorable and unforgettable. Some people even wrote out instructions to attach to the food that was placed in the freezer for another day. It was great."
Still others make homemade versions of take and bake for themselves, spending the course of one day to freeze meals for use through an entire month. This is a great option for moms and dads that want to provide a home-cooked meal even when the family schedule doesn't provide the time for it.
Whether you are feeding a beach house full of hungry vacationers or helping ease the burden of cooking and cleanup, take-and-bake options remain a welcome and celebrated tradition in the Lowcountry.
 Written by Stacy E. Domingo
0