It's ubiquitous among the world's cultures, whether you clink glasses proclaiming a hearty "cheers," "salud," "slainte" (pronounced slawn-cha) or "kanpai." But where did this ritual, now so inextricably linked with drinking alcohol and paying respect to a person or idea, first originate?
Like a lot of provenance stories, the answer is complicated. Ancient civilizations including the Greeks and Romans toasted to their health and offered up a portion of their libations to honor the gods. A popular wine blog claims the origin of toasting dates to the country of Georgia, sometime between 500 to 700 B.C. Evidence shows that alcoholic beverages were being made in China 9,000 years ago, so who's to say they weren't the first to cheers their glasses?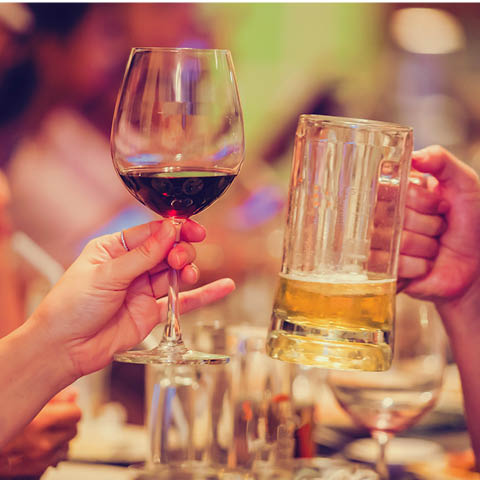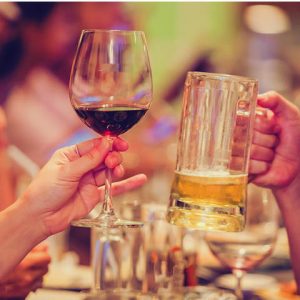 The term "toast" is believed to have originated in the 16th century. It was referred to as a "toast" because at that time people used to soak a piece of spiced toast in their wine to improve the taste.
Perhaps not surprisingly, one of the first written accounts is found in William Shakespeare's comedy "The Merry Wives of Windsor." Falstaff demands a quart of spiced wine, adding "put a toast in't." The Bard had a way with bringing words into our lexicon.
Although people have continued drinking to each other's well being throughout the centuries, toasting gradually evolved into a form of honoring people in a revered manner.
Naturally, there were also anti-toasting temperance movements that arose in Europe and the New World aiming to abolish the practice of drinking to another's health. Yet toasting could not be quashed, and the quaffing tradition continued. In fact, there were even guides written about toasting etiquette (e.g., never toast with an empty glass, keep it short and sweet).
The origin of why we clink our glasses together is still unknown, but there are a few amusing theories that exist (including a fear of poisoning and warding off evil spirits), should you fancy some entertaining online research.
Written by Collin Mcandless