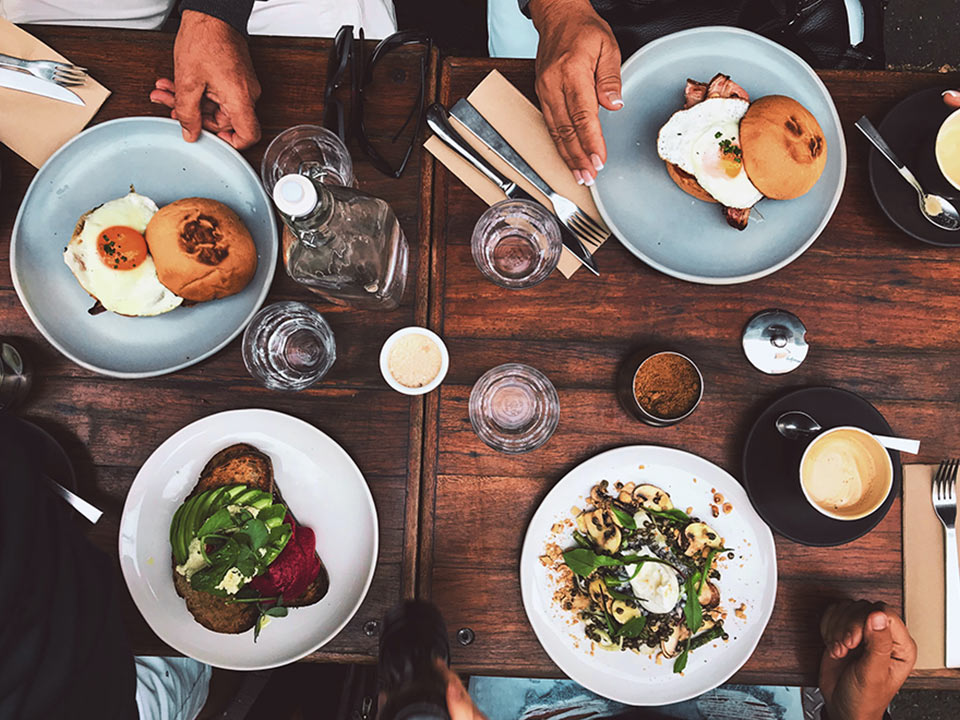 The events of 2020 hold a lot of life lessons, which vary depending on your own specific situation. But if there's one universal truth this year has unveiled, it's that things can change in an instant, and the way we adapt can make or break us.
The restaurant industry was particularly affected after the announcement that South Carolina's dining establishments would be shut down — from developing takeout menus and navigating requirements to keep staff and patrons healthy to re-opening doors to the public. Faced with a wide array of opinions, these restaurants have been forced to be innovative and think outside of their business plans, all while offering us their best version of hospitality.
At NICO on Shem Creek, chef and owner Nico Romo was one step ahead of the pandemic.
"My brother in France, who also owns a restaurant, heard on the news that they were heading into a full lockdown the Friday before the governor here in South Carolina decided to shut down the state," said Romo. "I could see what was happening in Europe and wanted to adapt to what was coming."
He jumped into action, creating an online ordering system that would allow the restaurant to seamlessly offer to-go service to their customers, something they had never done before. Romo's ability to anticipate the shutdown put the restaurant in a unique position — they transitioned to a takeout-only platform without ever having to close. "We offered pickup and delivery services from the moment the city shut down. On top of curbside delivery, we personally delivered to different neighborhoods throughout Charleston every day of the week. I became an excellent Uber driver throughout the whole experience," he said.
Kevin Johnson, chef and owner of The Grocery, had to take a different approach as he prepared for his restaurant to offer their menu to-go.
"We wanted to offer dishes that felt like they were coming from The Grocery but would travel well and hold up to being reheated," he explained.
Delicate fish preparations fell by the wayside and were replaced with heartier stews and curries, roasted vegetables and cold items. Missing out on Charleston's soft shell crab season wasn't an option, however — they've always held a place at The Grocery — so Johnson instructed his staff to hold off on frying softies until guests arrived to pick them up, in order to maintain their integrity. Along with upholding the quality and freshness they're known for, Johnson wanted to offer comfort to guests, incorporating warm, satisfying dishes starring the heritage grains our region is famous for on The Grocery's new to-go menu.
As a restaurant with a robust take-out and catering program in place, Lewis Barbecue had an advantage when dining rooms were forced to close. Having both employees trained to take phone orders and processes in place to fulfill those orders meant that owner and pitmaster John Lewis could focus his efforts on implementing contactless pickup from the get-go, an effort that began with developing the new online ordering platform.
"We now have a designated pickup area on the opposite side of the restaurant. People picking up their to-go orders simply run in and pick up their order — they pay for it online, and it is really easy and efficient," said Lewis.
They also began offering daily specials, giving patrons the chance to try something outside the realm of their normal offerings. "We found that people were excited to try something new, especially since they were primarily eating at home," he said.
Lewis was very aware of the impact of the virus on industry employees, and made giving back a priority, distributing 100 pulled pork burritos to out-of-work restaurant workers every Thursday.
Taking care of furloughed employees was at the top of the Charleston Harbor Resort & Marina priority list as well. While their kitchens continued offering takeout options to marina tenants, they were otherwise closed to the public, allowing them to shift their focus from preparing individual orders to cooking large-scale meals for the hotel and restaurants' out-of-work employees three times a week.
In addition, they were able to keep some employees on staff to work on projects around the property. Prior to the pandemic, plans were in place to expand the outdoor dining areas. Once they realized how vital outdoor seating would become, they added even more space than initially anticipated.
When it came time to re-open, general manager Nick Saltmarsh was pleasantly surprised by the number of bookings at the resort. He believes that as a small city within driving distance for many and an with abundance of outdoor activities, Charleston is well-positioned to recover from the shutdown.
However, this positivity doesn't mean that the resort is taking precautions lightly. "It's important that we are good stewards, for both our guests and our community," said Saltmarsh. He and his staff are erring on the conservative side of health and safety recommendations, donning face masks and gloves at work, keeping tables properly distanced and, most importantly, remaining flexible with their protocols as new guidelines emerge.
At Lewis Barbecue, business is largely back to usual. Tables have been moved to afford more space for social distance, but their quick-serve format has meant that the way the staff interacts with guests hasn't been impacted.
"Guests still go through the line to order their barbecue and sides and take their trays to anywhere they'd like to sit, including our dining room, bar or outside patio," said Lewis.
Despite the turbulence, Lewis has found inspiration in going through the experience. "We know if we can survive spring 2020, we can get through just about anything. We always knew that the Charleston hospitality community was strong, and this experience has just solidified that. We are so proud to be a part of a group that's committed to making people feel safe and happy — and, most importantly, well-fed — during such an uncertain time."
For Romo, re-opening NICO's with an updated layout and standards of service felt like opening a brandnew restaurant. He has gone above and beyond the DHEC guidelines, installing glass separators between booths, see-through plastic curtains between tables and a sink at the front door so that guests can wash their hands as they arrive and depart.
"We purchased a new air conditioning system that kills bacteria and viruses circulating in the air and on surfaces," he noted. "We also just started getting weekly treatments from a brand-new local company, Holy Fog LLC, that provides a fully organic, food-safe, non-toxic, non-hazardous, non-GMO cleaning solution that will thoroughly disinfect every surface in the restaurant. It is proven against COVID-19, the flu and over 170 pathogens."
With all of the changes they've implemented, it was of utmost importance to Romo that things look and feel as normal as possible, from offering their beloved staple dishes to bringing back the majority of employees so regulars can see familiar faces.
Romo is especially thankful for his loyal staff — the determination and teamwork that they showed throughout every stage of this trying process — and his devoted community. "We knew we had a lot of regulars and friends who loved NICO, but we didn't realize how much love and support we would be shown through the number of takeout orders we received that kept us alive. It was very overwhelming and truly very humbling. That support and love made and continues to make NICO the definition of a true local restaurant," he said.
At The Grocery, Johnson's re-opening process is guided by his own comfort level. Still very cautious with his own family and what he chooses to expose them to, Johnson's dining room remains closed. When Charleston relaxed regulations for sidewalk dining permits, Johnson set up a handful of tables on their patch of the Cannon Street sidewalk. Behind the building in their private parking area, you'll also find a large tent with additional tables. Staying safe also spells out changes to service — from shorter interactions with servers to the removal of formal bread service — but Johnson plans on working to extend the hospitality that The Grocery is known for.
"You miss that feeling of a full dining room and people enjoying each other's company," he said. "That's what our life is. You have to find new ways to be inspired."
By Lindsay C. Bishop
2