Readers Share Why These Are Their Favorites
We received hundreds of comments about why you chose your favorite restaurants to be winners and members of the exclusive Golden Spoon Circle. Below are just a few of the Golden Spoon winner reviews to whet your appetite for the Lowcountry's top restaurants.
82 QUEEN, Charleston, SC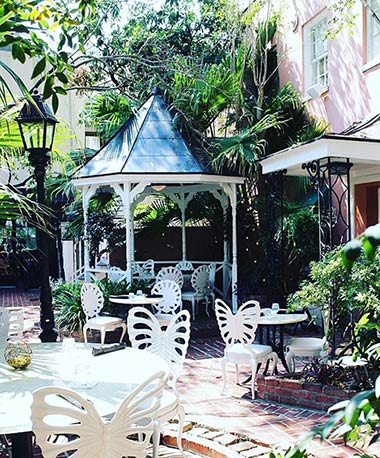 I absolutely love 82 Queen. It is the quintessential classic Lowcountry cuisine. The ambience is something that cannot be overlooked. It is a quiet oasis in the hustle and bustle of downtown Charleston. Their food is what I feel every restaurant should aspire to. Must-have dishes are the shrimp and grits, she crab soup and fried green tomatoes. Their wine selection is on point. I have been many times over the last 20 years and while some things have not changed very much that is very much a part of its charm. I have eaten here for quiet intimate romantic dinners as well as with a large group of folks. It's always lived up to my expectations.
-Gretchen
BACCO, Mount Pleasant, SC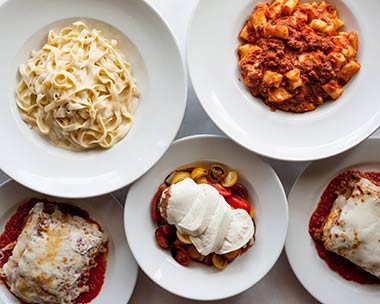 Chef Michael's fresh pasta made in-house is amazing. The gnocchi are light and pillowy. Spaghetti a la carbonara reminds me of Rome. The entrées change daily. Chicken marsala is delicious. The braised pork shoulder is tender and flavorful. The lasagne bolognese is rich. The pannatone bread pudding is addictive. The service is attentive and personable.
-Sharon
BISTRO 217, Pawleys Island, SC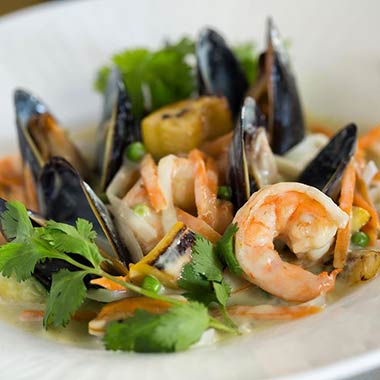 This is one of my favorite restaurants. I have been enjoying this restaurant for the past 13 years. The service is excellent, but the food is the real star here. The menu is always creative and expertly executed. Their burger at lunch is one of the best burgers in the area. It is a great place to celebrate a special occasion.
-Celeste
CIRCA 1886, Charleston, SC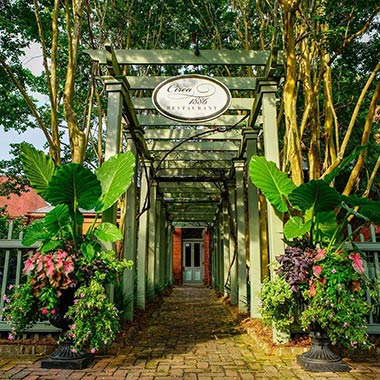 From the seasonal offerings at the restaurant to the attentive staff, we have always had an outstanding dinner at Circa 1886. The food is the reason we come, and Chef Collins has never disappointed us in each meal. That is the reason we go back time after time. The staff is extremely helpful and provide excellent insight on menu or drink offerings. They are always present when needed but never too intrusive to ruin the evening. The carriage setting of the restaurant is one of its unique features. Combined, it is the one place in Charleston I can always be assured of an excellent meal and evening.
-C.D.
DECK 383, Murrells Inlet, SC

The food is excellent, but the views of the river and the sunsets are spectacular. A little off the beaten path, but worth the trip.
-Specht
EDISON, James Island, SC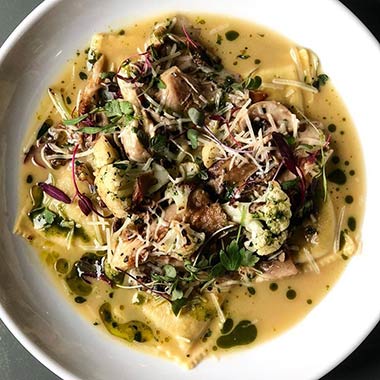 A hidden gem. This quaint little place serves some of the best food in Charleston. Using fresh local ingredients, the dishes have diverse influences from the Caribbean, Asia, Germany, Italy, Morocco, France and the Lowcountry of SC. Have always been impressed with the quality of service and the surprising flavors I find in the dishes. Good wine list and selection of craft beers.
-Torry
FOOLISH FROG, Beaufort, SC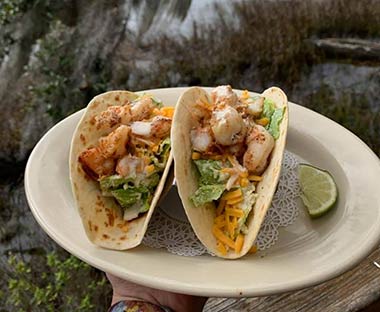 Nice little road trip to Lady Island. Small place but food is really fresh and reasonable priced.
-Leggett
GRACE & GRIT, Mount Pleasant, SC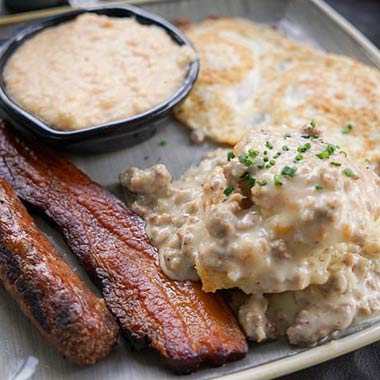 Experience was great. Loved the coastal vibe decor. Treated with great service from server. Even water is fancy. Food was great and priced affordable. So happy we have a wonderful restaurant to celebrate at with family and friends.
-Cre
HANSER HOUSE, Pawleys Island, SC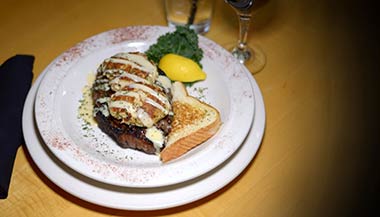 Love the Hanser House restaurant. Family owned since they opened the doors in 1999. I've never had a bad experience there and the food is amazing! Love the Filet Atlantis!
-Honda Girl
JANETTE'S SUPER BURGER, Georgetown, SC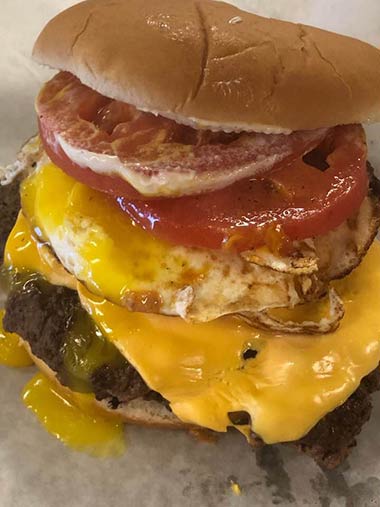 There's still a place in the world where friends are found before you even know they exist. They are family before you even know it. That's the first impression you get when you walk inside the small, quaint restaurant known as Janette's Super Burger. The name doesn't do the burgers justice, however. They literally are SUPER BURGERS. Cooked fresh, along with fries and onion rings. These burgers are fulfilling and satisfying. The flavors are out of this world.
-Georgetown Foodie
PAGE'S OKRA GRILL, Mount Pleasant, SC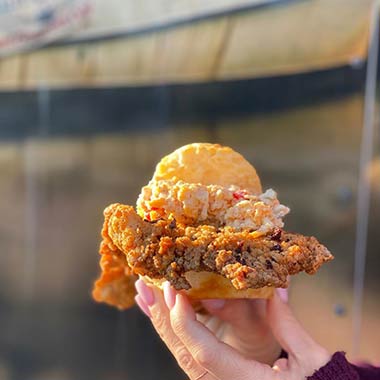 Page's is the best for breakfast, lunch and dinner. Brunch on the weekends speaks for itself with lines wrapped around the building all day. Great for families visiting from out of town to showcase the best the Lowcountry has to offer at a wonderful value.
-Dominick
THE WILD OLIVE, Johns Island, SC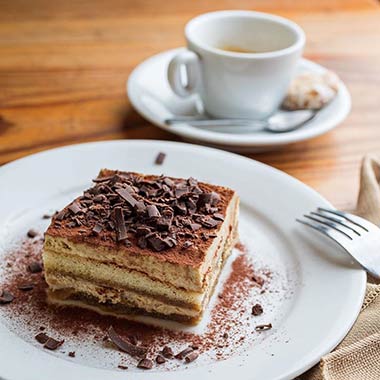 There are sooo many amazing restaurants in the Lowcountry, it's practically impossible to choose, but there is one that is our go to for visitors, and special occasions, and that's The Wild Olive on Johns Island. It has provided absolute perfection on every level every single time we have gone there, no question.
-Melody
ACME LOWCOUNTRY KITCHEN, Isle of Palms, SC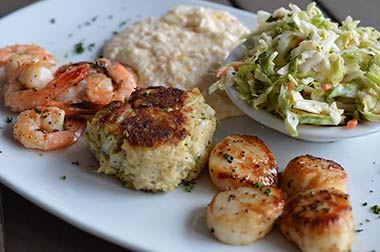 Love this restaurant! Great main menu, awesome chef specials. Friendly staff and excellent service. Really appreciate that they use local seafood.
-Scullins
ANGEL OAK RESTAURANT, Johns Island, SC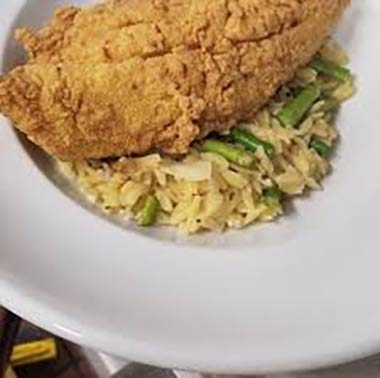 Angel Oak is an excellent restaurant. It has fresh vegetables, meat and seafood. They treat you like you are the only customer. Very friendly staff. I've never had a bad experience.
-J. Beden
BISTRO TOULOUSE, Mount Pleasant, SC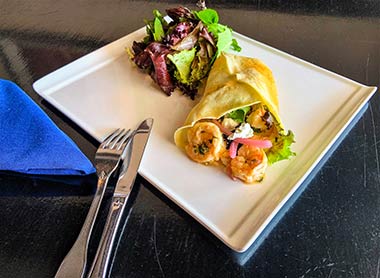 Delicious, authentic French cuisine. Light, airy, cheesy gougeres at brunch. Decadent soufflés for dessert. Cheesy, rich French onion soup. Tasty steak frites. Authentic cassoulet.
-Sharon
CHIVE BLOSSOM, Pawleys Island, Sc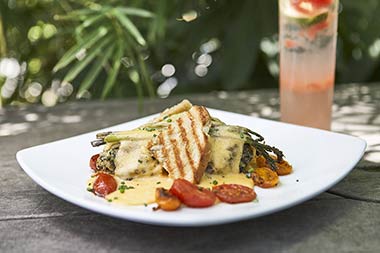 Fantastic diversified menu, great wine selection and extraordinary service. Beautiful ambiance and fantastic food.
-Obrien
CHUBBY FISH, Charleston, SC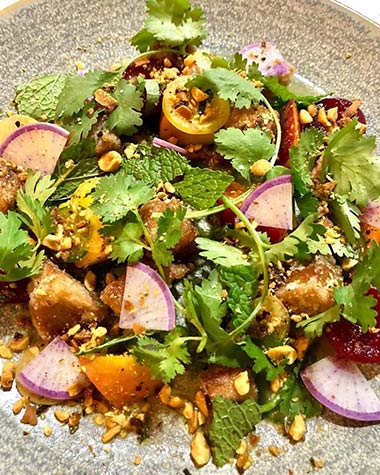 As someone who frequently visits Charleston and has family there, eating out is something we love to do. I convinced my family to try Chubby Fish. The menu was really incredible, and all locally sourced, which is important. The inspiringly creative and Asian infused dishes are amazing. Unique flavor combinations hit me spot on. The place is small, making service excellent. We really enjoyed the overall experience. And they were most accommodating to my newborn niece and the stroller we had to bring in on a Saturday night. Can't wait to go back! Chubby Fish is a wonderful new addition to the Charleston food scene.
-Vicki
CODA DEL PESCE, Isle of Palms, SC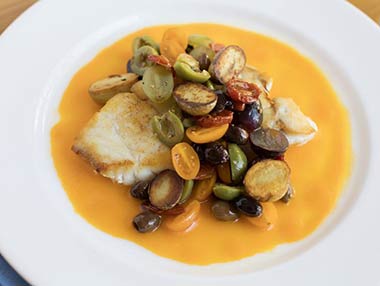 A new favorite. The fried shrimp appetizer is almost as good as mine. The pork chop is way better and bigger than mine!
-Herring
DELISHEEYO, Hilton Head Island, SC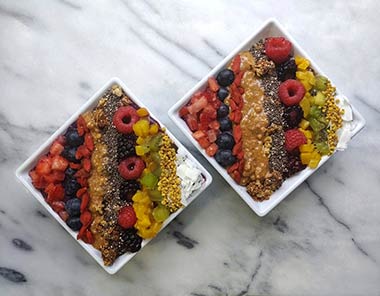 Fresh food fast. Vegetarian clean eating. Everything is homemade and made to order. Cutest little gem of a restaurant on the island and not part of a chain company. It is locally owned and loved!
-Julie
FARM, Bluffton, SC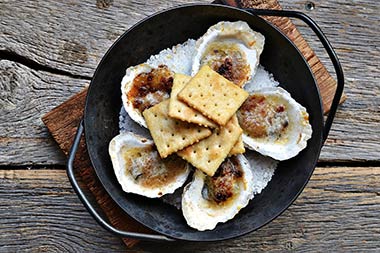 For lunch, the best meat and three you have ever had. Great value. I am prejudiced.
-Deborah
FRANK'S RESTAURANT & BAR, Pawleys Island, SC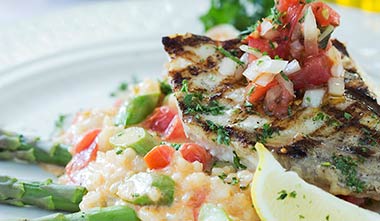 Great food. Really classic restaurant and bar inside, and the outside seating has a sense of walking thru Central Park and eating at Tavern on the Greens. Oh yes, about the food, delicious prepared seafood entrees and steaks can be cut with a table knife. It's both a beach resort and fine dining experience (which there aren't many). Probably my favorite place to dine in South Carolina.
-Brigun
HALLS CHOPHOUSE, Charleston, SC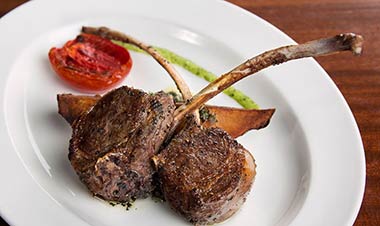 Halls Chophouse makes everyone feel sooooo special and always honor whatever the occasion is with dessert and champagne. My favorite entree is the duck with sautéed mushrooms and the chop salad. My must-have dessert is the whiskey bread pudding. As I write this, I'm feeling a reservation needs to be made. Plus, it's in historic downtown Charleston.
-V. Nor
IL CARPACCIO, Hilton Head Island, SC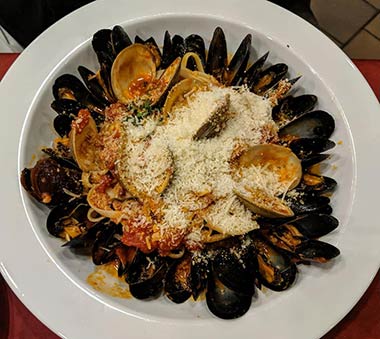 We have been eating there since they opened their first location. Consistently good, accommodating and pleasant. No gimmicks, properly pried, no pretenses.
-Iatros
LEWIS BARBECUE, Charleston, SC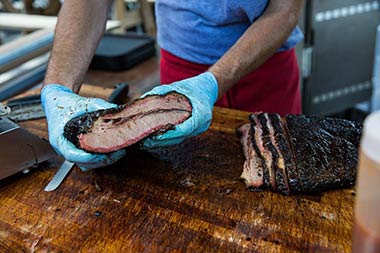 We recently moved down from New York. Our real estate agent and her husband took us to Lewis Barbecue where we got to meet the pitmaster and tour the smokers. Oh, and we had amazing brisket, turkey, sides, etc. We've been back several times with friends (both local and passing thru) and even had Valentine's dinner a night early so that we could enjoy their smoked prime rib. Delicious! Our two boys are visiting first week in April, and we'll be sure to take them here.
-David
SEE WEE RESTAURANT, Awendaw, SC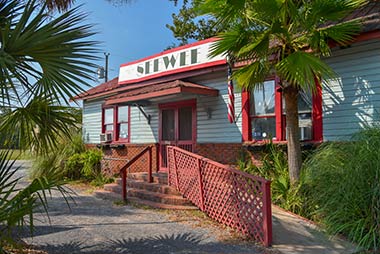 The best downhome cooking and seafood. I am from upstate New York. I have been there at least seven times. My best friend from Myrtle Beach took me there first. I have since brought friends and when in Charleston referred people. While at Wild Dunes I referred people and they all loved it.
-Court
SKULL CREEK DOCKSIDE, Hilton Head Island, SC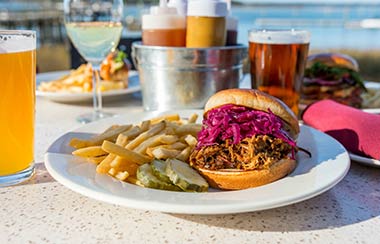 The food is delicious and the service is just what you want: servers knowledge about menu items, they have suggestions if you ask, they do check on whether the food served is as you expected (and are quick to make correction if not).
-M. Gates
0