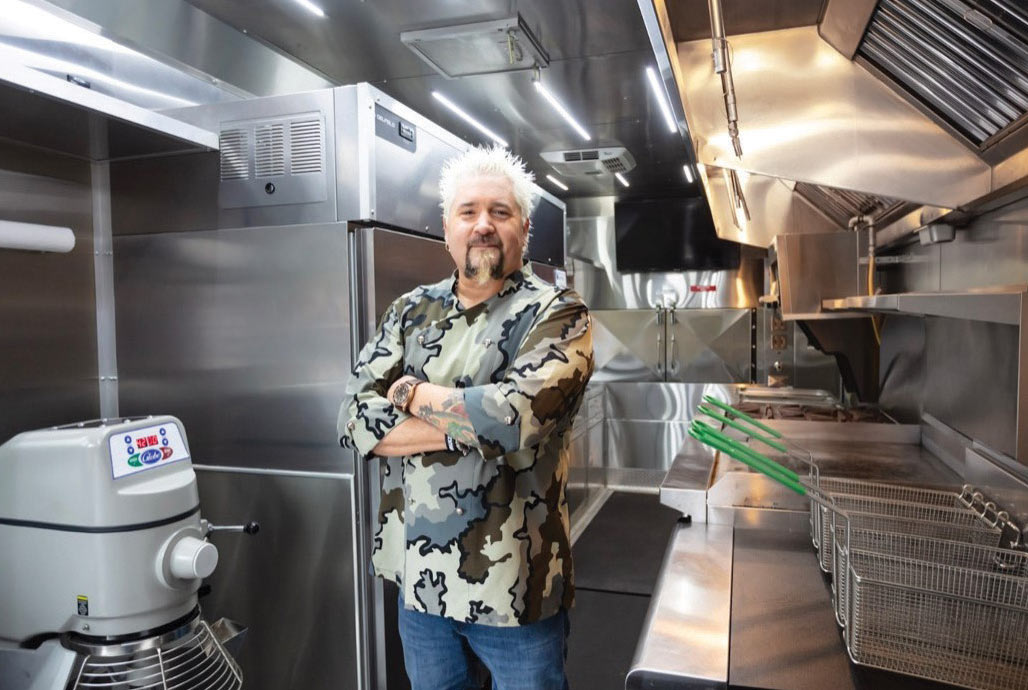 As news of coronavirus cases in the U.S. began to spread, our first concern became protecting our health. Then, governors around the country began to declare States of Emergency, and as businesses were forced to close, our second concern became protecting our income. In April 2020, 20.5 million jobs were lost, representing the largest, most abrupt decline since 1939, when the government began tracking employment statistics. While many industries have suffered hardship, the restaurant industry was rocked by the spread of the virus. Nationwide, four in 10 restaurants have closed, and eight million workers have lost their jobs due to the pandemic. That's eight million people struggling to feed their families, pay their rent and keep their electricity on.
When Guy Fieri began to realize how much of an impact coronavirus was going to have on the people who devote themselves to the restaurant industry, he immediately jumped into action.
Fieri may be best known for his hit Food Network series, Diners, Drive-Ins and Dives, but philanthropy plays a big role in his life. When wildfires destroyed 6,500 homes in his hometown of Santa Rosa, California, Fieri showed up with a cooking trailer to feed evacuees and volunteers.
His response to the pandemic was no different. Partnering with the National Restaurant Association Educational Foundation, Fieri established the Restaurant Employee Relief Fund to help restaurant employees experiencing financial hardship pay their mortgages, buy groceries, stay current on student loans and take care of other necessities with a one-time grant of $500.
His goal was lofty — raising $100 million in donations — and the fund has grown immensely through the generosity of over 50 companies, organizations and individual donors. As of June 17, the fund has raised nearly $22 million and awarded grants to over 35,000 individuals.
While Fieri is currently dedicating his time to fundraising, his past efforts to shine a light on local restaurants continue to make an impact here in Charleston. The Tattooed Moose, Early Bird Diner, Fuel and The Glass Onion have all made appearances on Diners, Drive-ins and Dives.
The Glass Onion was featured in Season 13, which aired in 2012, but owner and head chef Chris Stewart still sees an influx of diners every time a rerun airs. The episode was filmed in October, and Chef Stewart prepared a smoked pork loin po-boy and confit chicken leg for Fieri, who "liked the [chicken leg] so much that he thought about cooking his Thanksgiving turkey that way."
Fieri has dedicated followers, who travel the country eating at restaurants featured on the show. These followers routinely show up at The Glass Onion to sample their tasty dishes and have Chef Stewart sign his recipe page in the Diners, Drive-ins and Dives cookbook.
"Guy and his crew were all really nice," said Stewart. "He has a reputation as a great guy to work for and does a lot for the community".
As the effects of this pandemic continue to unfold, we can all be inspired by Fieri's dedication to helping the restaurant workforce weather this storm of uncertainty. To learn more, visit https://rerf.us/.
By Lindsay C. Bishop
0