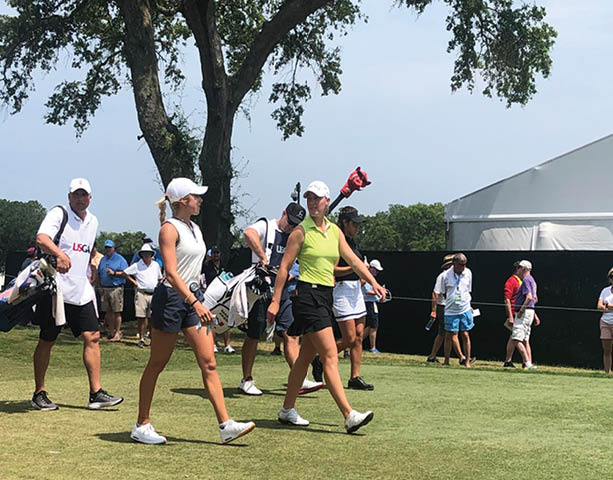 While fans taking in the recent United States Golf Association's Women's Open Championship at the Country Club of Charleston found the play of the top female golfers in the world a visual delight, they also were able to satisfy their palates with food provided by the Lowcountry's own Swig & Swine, affiliated with Queen Street Hospitality.
The catering company connected to the USGA brings in one local vendor when a large-scale tournament is held to give the event, well, a decidedly local flavor. And Swig & Swine fit the bill, er, menu.
"They (the catering company the USGA uses) made suggestions on what to offer, and then I had to submit a menu for them to approve," said Swig & Swine Owner and Founder, Anthony DiBernardo. "There was no bidding process involved, and they take a percentage of sales. They made suggestions on what we should sell."
Operating out of the Palmetto Pavilion, DiBernardo and his staff offered up their famous pulled-pork sandwiches, chopped brisket salads, a smoked turkey BLT, and a few signature sides like their beloved corn pudding, pickled vegetables, broccoli salad and banana pudding.
"The logistics were tough," said DiBernardo. "I was only able to load in my product between the hours of 9 p.m. and 5 a.m. (thus, long nights cooking and delivering food to the venue on John's Island), and I was only given a small amount of refrigeration space to use on-site, which meant I had to load product every night."
DiBernardo and his staff were at the event six days, and he estimated about 2,000 people visited the Palmetto Pavilion to sample his food. "I loved seeing our guests surprised and happy to see Swig & Swine at the tournament."
Julia Pine, senior manager of the Women's Championship Communications for the USGA, explained of the organization's various tournaments it conducts around the country on an annual basis: "We look each year to add a local flavor to the championship. This can be seen in some of the food we serve, merchandise we sell and other activations throughout the course. This year, we were thrilled to use a local food vendor to provide fans some of the local options they love."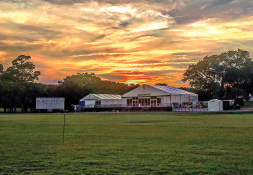 DiBernardo opened Swig & Swine Barbecue in collaboration with Queen Street Hospitality Group in 2013. It has become a favorite in the Lowcountry because of their authentic all-wood smoked barbecue, serving up a menu that includes pulled pork, beef brisket, smoked turkey, smoked pork belly, house-made sausage, chicken wings and juicy ribs. More than 60 craft beers, along with wine and liquor selections, accompany the tasty fare.
And now everyone who hadn't visited one of Swig & Swine's four locations but stopped by the eatery's pavilion at the U.S. Women's Open knows what they've been missing.
Written by John Torisello
1