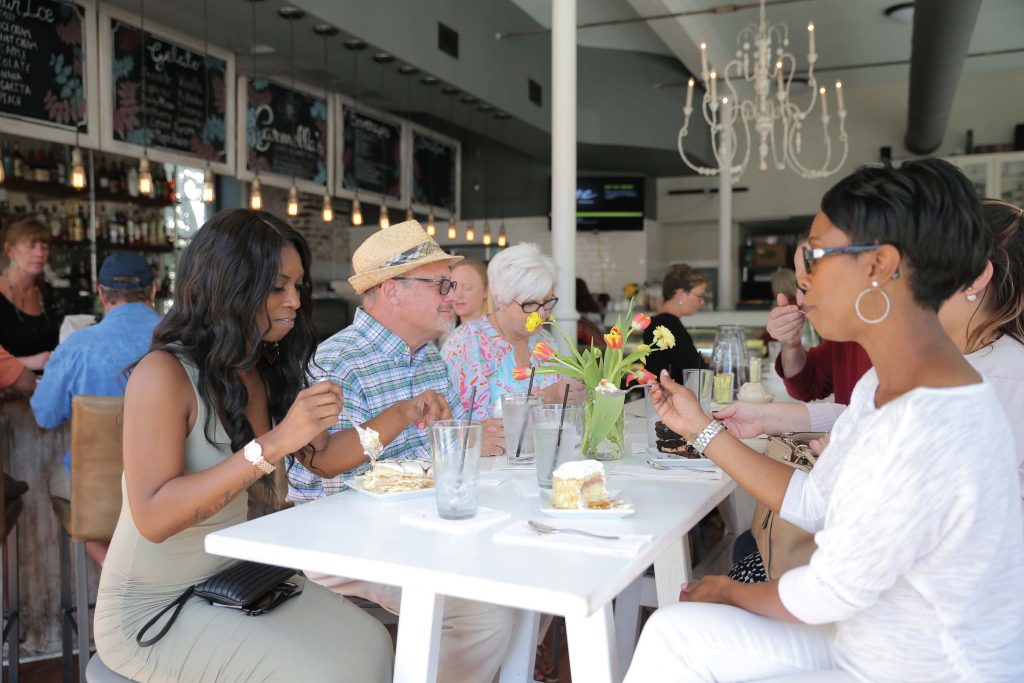 I had the opportunity in May to go on a culinary tour of Charleston's Market area with Bulldog Tours. It was called the Savor the Flavors of Charleston Tour, and my intent was to see what may spark interest for a future article on a chef, a cooking trend or a savory tidbit on food history. I found those things but also uncovered a completely different perspective on food in Charleston.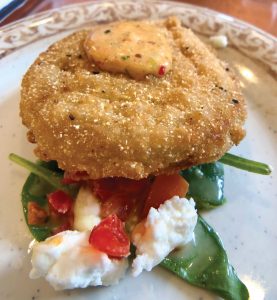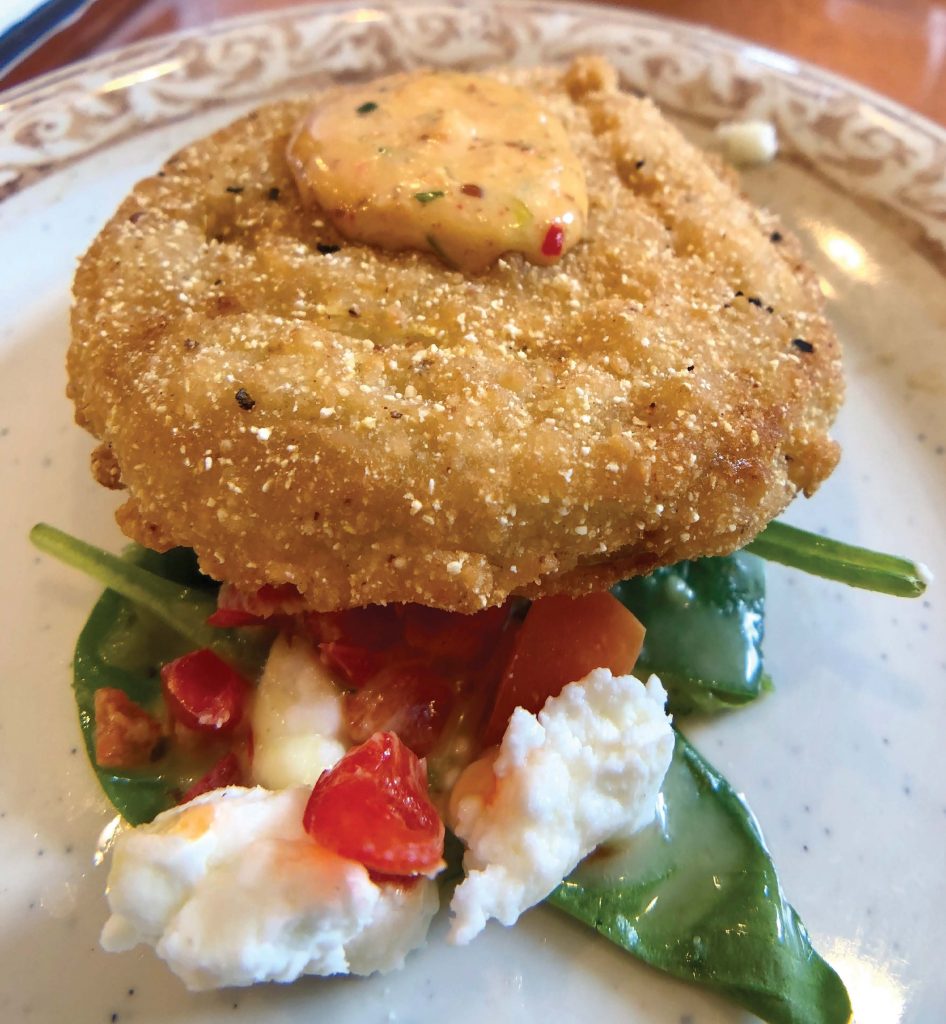 As any food-loving human would be, I was excited about the tour because I never turn down a chance to graze or go exploring, though I anticipated I would not learn much new information on food itself. When you've lived here all your life, you intimately know the typical local fare — barbecue, fried green tomatoes, sweet tea, pralines, mac and cheese and stone-ground grits. I've eaten them all my life, I've seen them cooked, I've made them myself, I've written about them and, in one case, I've literally gone swimming in them (the World Grits Festival in St. George is a story for another day). The only thing missing from the tour was a dish especially for me: humble pie, because as I got to know our fellow tour mates — all visitors to this beautiful city — their enthusiasm for these foods unfamiliar to them was exciting, and, suddenly, I was tasting it all with renewed interest. It became more than just food but instead a slice of hometown history in my mouth.
Our tour began on the piazza of the Bulldog Tours office as we introduced ourselves to the rest of the group, said where we were from and what food is popular in our own hometowns. From the start, that sparked good conversation.
We walked from restaurant to restaurant, and, at each spot, were ushered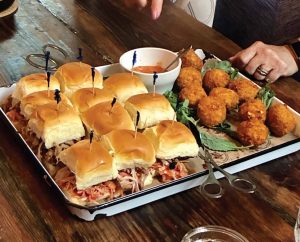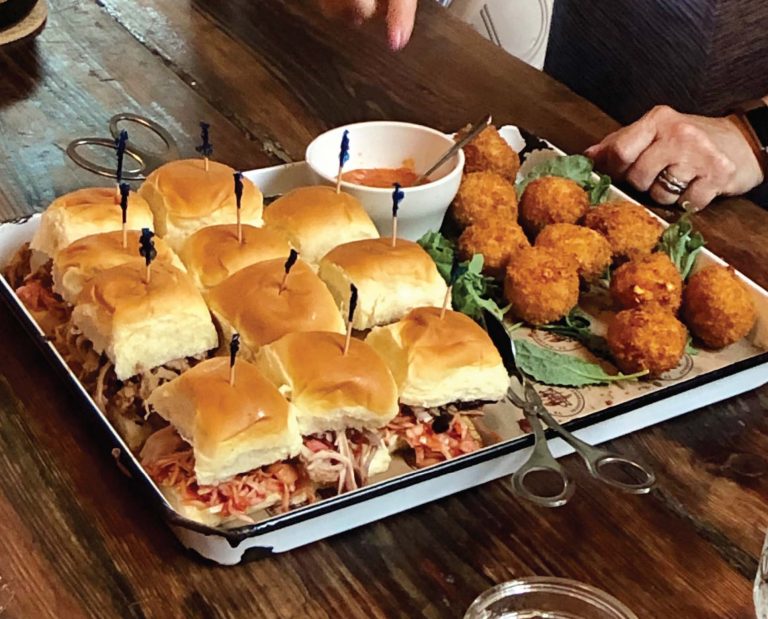 to a private table where we'd have small plates of a variety of textbook Lowcountry cuisine items. But we weren't rushed; we broke bread in a relaxed atmosphere together, and that's where the magic happened. The food brought us together. Our very knowledgeable tour guide was always eager to explain the background behind every dish we ate. We learned the hows and the whys while we dined together. We discussed contributions made to our specific culinary landscape throughout history by the Native Americans, the French Huguenots, the Spanish and the African slaves. Some stories I recalled just from being a local, and other information was completely new to me. Tour members were not only able to ask questions but also generated discussions.
What amazed me was watching people who were not from here learn about and taste what seemed so normal to me. It was smile-inducing to quietly watch from across the table as an older woman was introduced to hush puppies for the first time. It was clearly alien to her as she picked it out of the bowl and inspected it closely. Then came the excited eyes as she chewed her first bite and peered into the little hole she made in its crust to find out what exactly that round, mealy ball of goodness was. The generous basketful she had was soon empty. It was a similar story with members of the group for she-crab soup, grits, fried green tomatoes and so many other delights.
Along the way, we talked about Charleston history, movies filmed nearby and how chefs are often seen as town celebrities. When the 2.5-hour tour was over, I went home sated and excited to have gained perspective. No matter where you are from — local or just visiting — food, culture and history blend so well together, and I'm glad to have a renewed appreciation for the greatest foods we celebrate daily in the Holy City.
To learn more about Bulldog Tours or to schedule your own, visit bulldogtours.com or call 843-722-8687.
Written By Anne Shuler Toole
0