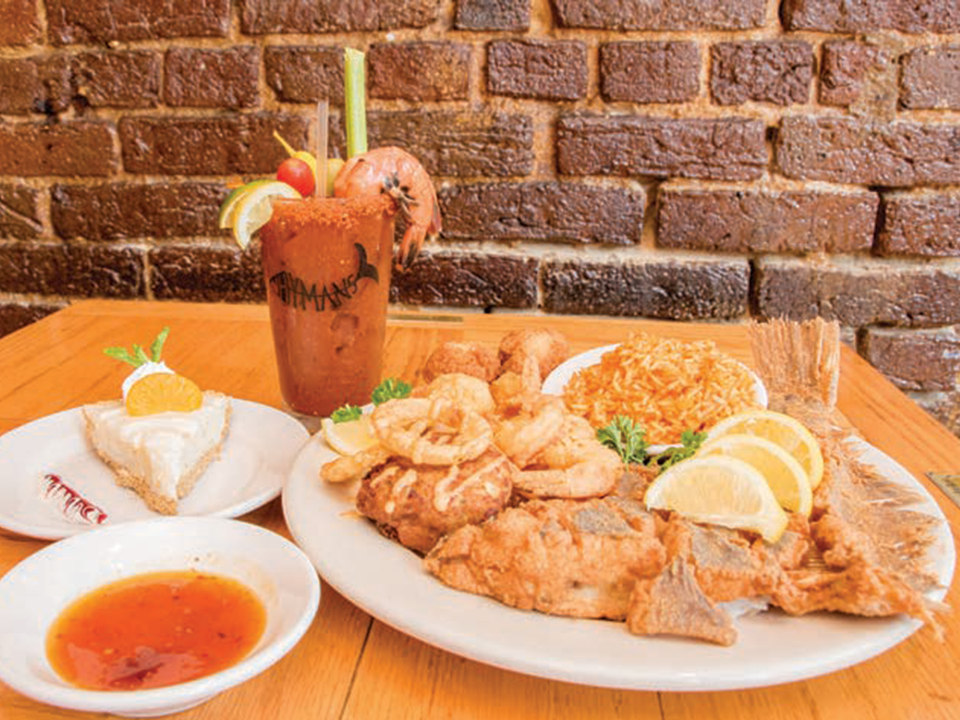 Hyman's Seafood is a Charleston landmark for locals and visitors alike. Paired with Aaron's Deli, the combination offers a vast seafood and deli spread over most of a city block in buildings that date back to the 1890s.
Hyman's Seafood has been at the same location, 215 Meeting St., for over 126 years. It started as a dry goods store established by a Jewish immigrant that ultimately changed course in 1987 but has remained a family-operated business. Currently, the fifth generation takes pride in continuing more than 118 years of customer service in the same buildings.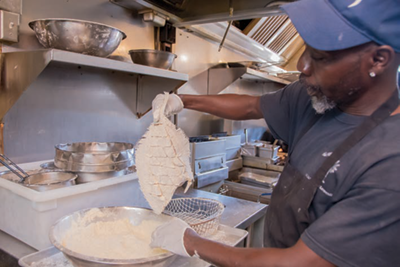 "At Hyman's Seafood and Aaron's Deli, a patron will find a true Southern-style atmosphere with top- notch service," explained operating partner Brad Gena, who is also Aaron Hyman's son-in-law. "The food is memorable, along with the entire experience. If there is ever a problem, one of the family members is always here to assure you are leaving happy."
In addition to dining, Hyman's Seafood successfully accommodates holiday parties, weddings and other large groups, ably serving from 15 to 100 people. They offer a selection of menus for party planners to choose from, including spectacular dishes such as their award-winning she crab soup, hand-breaded belly clam strips, salmon medley, crispy flounder and snow crabs.
All large-party menu entrees are accompanied by hush puppies and a choice of a side such as fries, red rice, potatoes, collard greens or sweet potatoes. Popular dessert choices are key lime or pecan pie, and deli trays are available for pickup.
"Our Southern-style cuisine is top quality and prepared to perfection. Hearty portions will have you leaving full. Local, fresh seafood is prepared nine different ways, from fried to boiled," boasted Gena. "It's best to book two to three months ahead, but you can attempt to book last minute. Call the restaurant and ask to speak directly with a manager. We take pride in our customer service, and our employees are the best in Charleston."
Hyman's Seafood and Aaron's Deli employ nearly 200 people in their quest to make every meal a pleasant one. Gena said the house rules are simple: "Rule number 1: The customer is always right. Rule number 2: When in doubt, refer back to rule 1. P.S.: We, or any restaurant, for that matter, are only as good as the last meal served. We take customer satisfaction very seriously. If you like us, tell others. If you don't, tell us."
Hyman's Seafood and Aaron's Deli also offer a kosher menu that is prepared by the Chabad House of Charleston. One hundred percent of the proceeds are donated directly back to the Chabad. Menu selections include matzo ball soup, salmon, chicken, meatballs, stuffed cabbage and beef brisket.
Be sure to visit Hyman's Seafood and Aaron's Deli at their historic location at 215 Meeting St. If you would like more information on large-party bookings, call 843-723- 6000 or visit www.HymanSeafood.com.
By Stacy Domingo
1