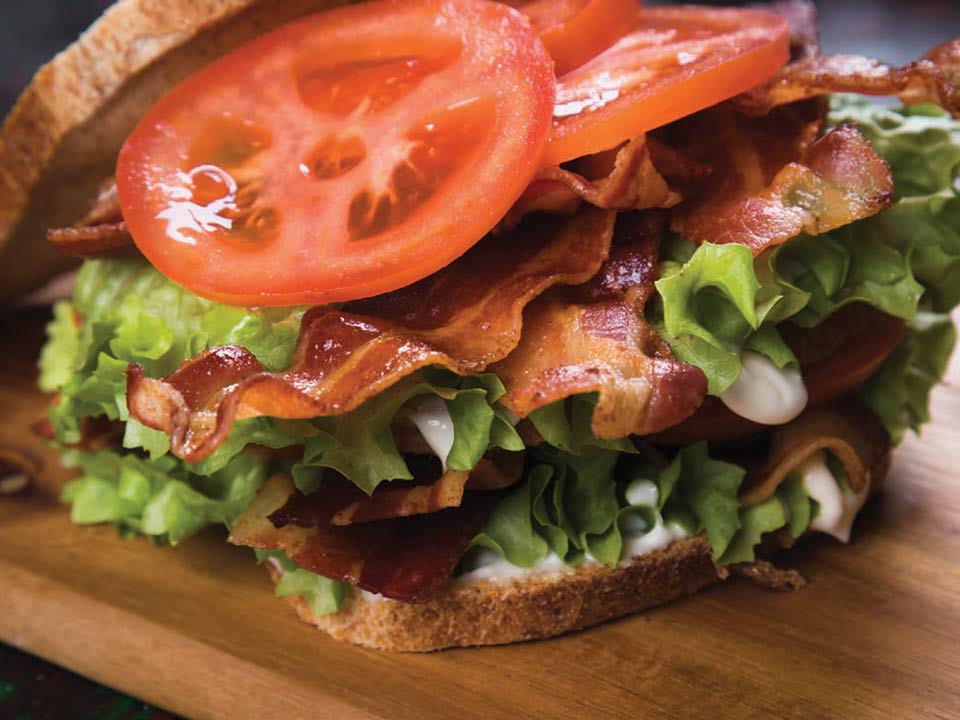 December 30th: National Bacon Day
It's true, just like everything else with its own special day, there's a day dedicated entirely to honor the salty, crunchy, sometimes smoky, almighty bacon.
Originally a mere side to eggs and toast in the mornings, bacon has officially swept the country to become an allout obsession. Everything from bacon-infused liquors to bacon-topped desserts, it's hard to find a dish or drink that people won't try adding it to these days.
So how can you join in on the fun come December 30th, officially known as National Bacon Day?
WRAP IT.
Literally around anything. When a bacon lover is in the kitchen, nothing is off limits. Shrimp, meatloaf, chicken, scallops, hot dogs, steaks, asparagus, jalapeno poppers and more – nothing is safe from being baconized. Why eat healthy vegetables all on their own, right? Don't believe me? There are even bacon-wrapped pretzels dusted in brown sugar and cayenne, proving that where there's a will, there's a way.
CHEERS TO IT.
If you thought your Bloody Mary was good as-is, wait until you try it with bacon-infused vodka. You read that right … we're putting bacon in our booze. Fry up your favorite slab of bacon, place it immediately into a liter of vodka with the lid sealed tightly and let sit in a cool, dry area for 5-7 days at room temperature. When it's done infusing, strain through a coffee filter, rebottle and use as normal in what will easily become your favorite Bloody Mary recipe for Sunday Funday.
Or any day; I don't judge.
GET SWEET AND SALTY.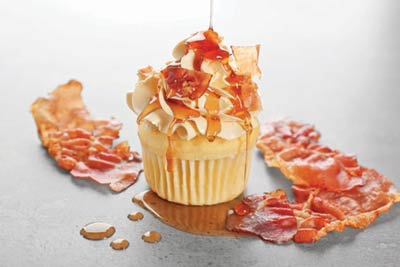 Ready for a treat that will please more than just the tip of your tongue? While the taste bud receptors in the very front are responsible for enjoying sweets, it's the sides of the tongue toward the back of the mouth that pick up on the salty goodness of bacon. With desserts that are a perfect mix of both, you'll have your whole mouth watering in blissful confusion. Doesn't celebrating National Bacon Day with a maple bacon cupcake sound pretty fantastic? I think so, too.
SEND BACON ROSES.
Roses are red, violets are blue, but, if you have a friend that likes pork, then send them a gift they can eat with a fork! To express how you feel to the bacon lover in your life, say it with a beautiful bacon bouquet! Bake up your own batch by simply rolling up the bacon, securing them with toothpicks, then baking for 30–40 minutes at 375 degrees Fahrenheit and enjoy!
Bake it, fry it – heck, even drink it – bacon is officially its own food group. Maybe you'll honor the pig's ultimate sacrifice by whipping up your favorite BLT (emphasis on the B); or perhaps it's time to get a little funky by sprinkling crushed bacon bits atop your favorite double-chocolate brownies while you binge watch Kevin Bacon flicks. How you celebrate National Bacon Day is up to you, but friends, nothing is off limits.
Oh, what a time to be alive.
By Krysta Chapman
0