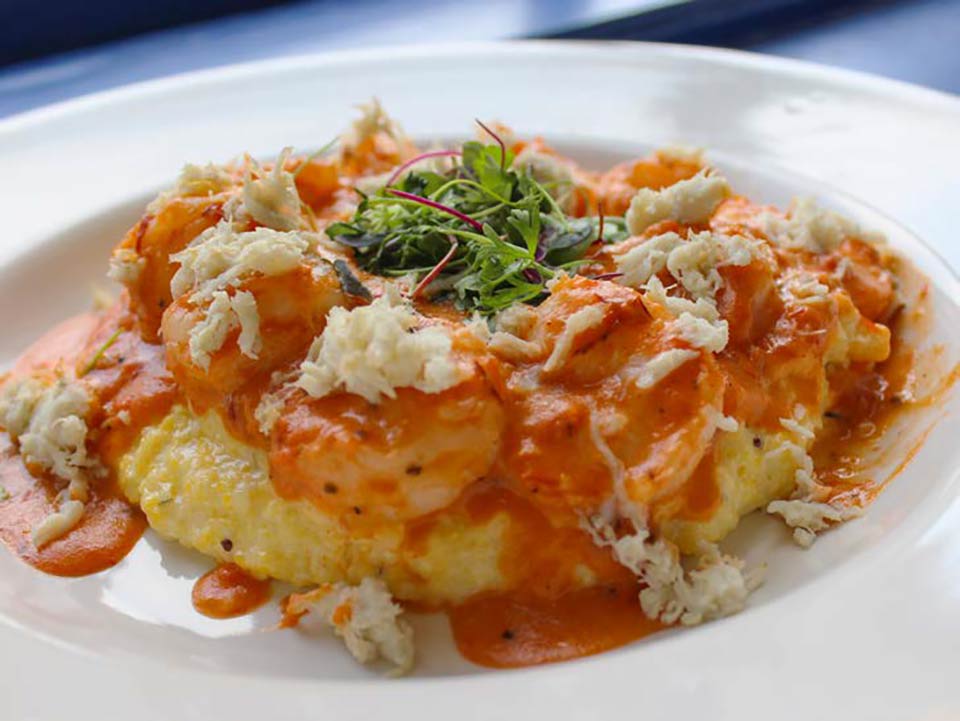 The purveyors of the ever-popular 82 Queen restaurant have created yet another delectable dining establishment to entice visitors. Jonathan and Patrick Kish's great-grandmother, Florence Powell (née Moseley), is to whom tribute has been paid with the restaurant's name. A Charleston native born in 1908, Florence met and married Jesse Powell, the plant manager at the American Tobacco Company's Cigar Factory where she was employed.
Both enjoyed life in the Lowcountry with crabbing, fishing, visiting the Limehouse Food Market and "creating delicious home-cooked Southern meals." Florence and Jesse continuously evolved their favorite dishes such as deviled crab, seafood gumbo and fried chicken and sweet potato johnnycakes, and washed them down with "Grannie's Punch."
Having passed the recipes on to their granddaughter Tyler Kish – married to chef and owner of 82 Queen, Steve Kish – the next generation has now assumed the responsibility of bringing these treasured family recipes to the table for all diners to enjoy.
Extensive lunch, dinner and Sunday brunch menus offer comfort and traditional dishes, including Granny's all-time favorites and other tasty delights like she-crab soup, chef's daily catch, oysters, tomato cucumber salad, pecan pie, bread pudding and homemade chocolate chip cookies.
"The Kish family is very excited to commemorate Florence 'Fonnie' Powell. She was an icon in the family and loved her deviled crab," said Jonathan Kish, chief executive officer of Queen Street Hospitality Group. "This menu is a look back to the heritage of our family, as well as what the sea and land near Charleston have to offer. We designed the restaurant to be inviting, comfortable and yet refined at the same time."
Patrick Kish, chief operating officer of Queen Street Hospitality Group, said, "We used antiques and family heirlooms around the restaurant from our great-grandparents, such as Papa's cast net and fishing poles and Granny's kitchen scale and her favorite plants for decoration. Please enjoy the deviled crab, fresh raw oysters or our unique shrimp and grits for your next family meal. On our fried chicken and sweet potato johnnycakes, you have to try our house-made hot sauce and hot honey."
If you find yourself craving some tastes that may remind you of home or your childhood, then head to Florence's Lowcountry Kitchen where delicious food, ambiance and decor might have you nostalgically remembering your own family – and how great food, great company and great conversation will always create great memories.
Located at a 300-year-old address that was once a single-family home, Limehouse Produce Company in the 1950s and a few other popular restaurants, Florence's Lowcountry Kitchen is at 49 South Market St. in downtown Charleston. Call them at 843-302-0290 or visit florenceskitchen.com.
By Eileen Casey
1