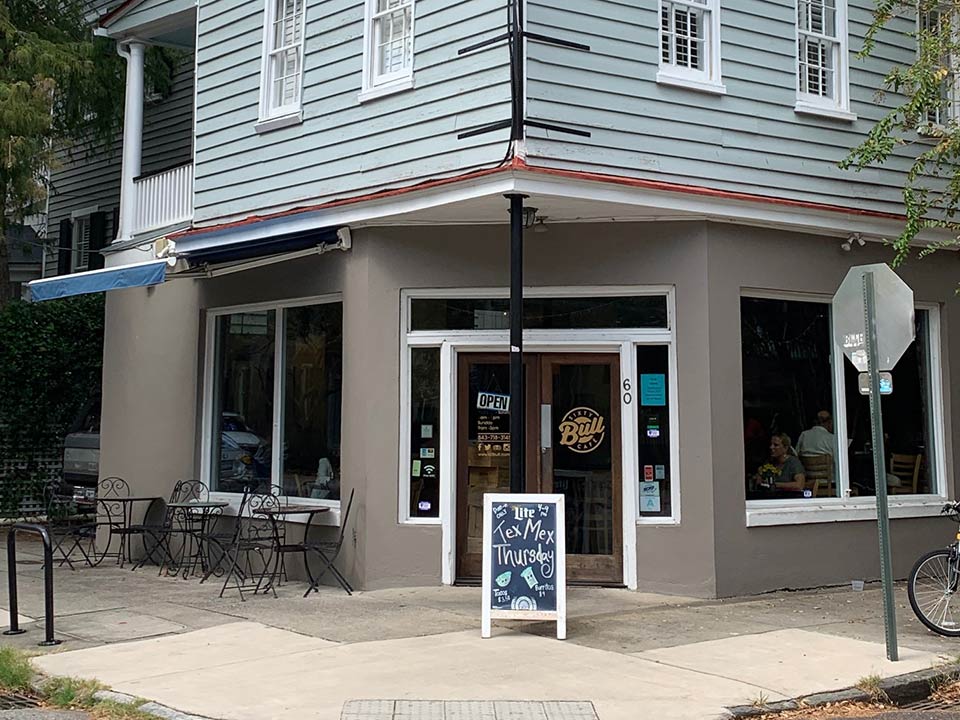 Growing up with an entrepreneur father who owned a restaurant and deli, Torrey Glass saw the hard work and love that went into cultivating the perfect atmosphere for customers; he was intrigued.
After years in the corporate world, Glass decided it was time to open 60 Bull Cafe. It is a place for people to come and enjoy a beer or glass of wine with fresh, house-made dishes in a relaxed atmosphere with friendly, efficient service. His goal was to create a space for customers to feel like they could meet other friends and neighbors, and the restaurant has a wide neighborhood customer base.
Glass and Executive Chef Joel Vetsch strive to only use local or regional sources for the menu. Vetsch brings shrimp, flounder and oysters from both Carolinas, and vegetables are locally grown.
Glass and Vetsch have cultivated multiple menus with weekly specials that customers appreciate. Tuesdays through Fridays, breakfast is served from 9-11 a.m., and lunch and dinner are available from 11 a.m.-9 p.m. on those days. Their Friday special features lightly breaded fried flounder, shrimp and oysters. Brunch is served Saturdays and Sundays from 9 a.m.-3 p.m. 60 Bull Cafe's dinner menu features six different salads, which diners can customize with house-made smoked chicken salad, grilled shrimp, salmon or grilled or fried chicken. A variety of local beers and wine by the bottle are available; each Wednesday offers half-priced wine bottles above $30.
Visit them at 60 Bull St. in Charleston or at 60bull.com.
By Alli Steinke
4