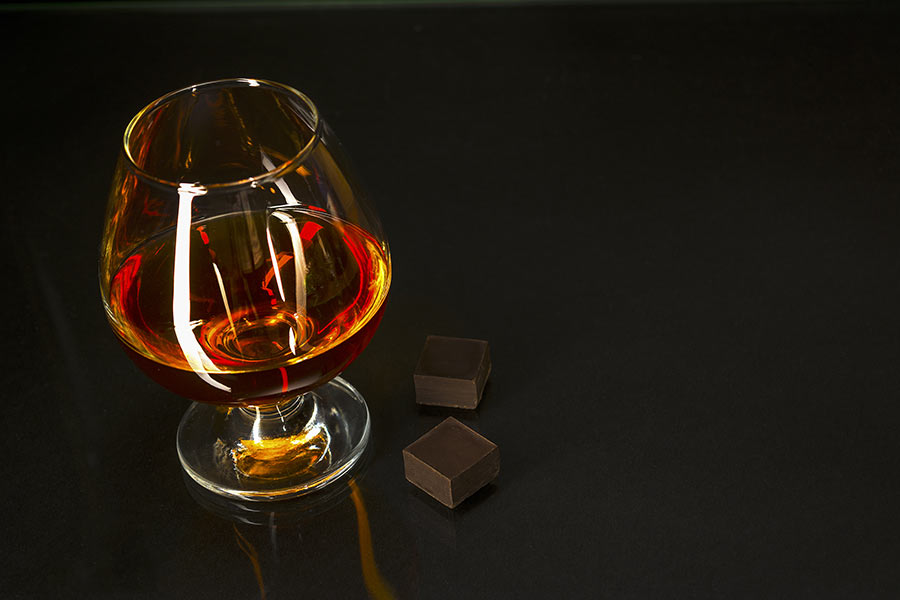 As we enter a new year in 2022, many of us are recognizing how important having meaningful relationships and pausing to celebrate life are to long-term happiness. That said, I've committed to contributing a sommelier column, which may help in reducing the stress of selecting remarkably tasty bottles. These wines achieve a high quality to price ratio, which I look to achieve in all my selections.
For this first issue of 2022, we are embarking on a time when celebrating with our love, friends and family is at the top of our minds. Valentine's Day is often celebrated with fine bubbles, decadent chocolate and velvety red wines, all of which heighten the senses and elevate the joy of love.
Below are my top wine choices with pairings for your Valentine's experience.
Chocolate + Wine Pairings
White Chocolate + Bubbles: Cantina Sant'Evasio "Brachetto d'Acqui"
Milk Chocolate + Pinot Noir: Walt "Blue Jay"
Dark Chocolate + Zinfandel: Turley "Old Vines"
Classic Italian Cuisine + Wine Pairing
Charcuterie + Rosé Bubbles: Schramsberg "Mirabelle"
Eggplant Parmesan + Chianti: Isole e Olena
Tuscan Bistecca (Steak) + Cabernet Sauvignon: Hess "Lion Tamer"
If you need another idea in addition to the above pairings and selections, you can alway rely on Italy's original city of love: Verona. The sweet spices, silky chocolate flavors and decadent dried fruits known in this area can be found in the classic Amarone — and if you want the best Amarone to sip with your love, you must try my all-time favorite, Tenuta Santa Maria.
This wine is undeniably elegant and is a refined style of Amarone, displaying fresh, licorice-tinged blackberries and savory Italian herbs across a brisk acidic profile, resulting in a long finish of mocha, garden fresh mint and coastal minerality.
Wishing you lots of love and happy celebrations, and we hope you and your loved ones have a very happy 2022. Cheers.
Check out SAVI Cucina online today.
By Ty Raju, SAVI Sommelier
0