Looking Good Enough to Eat (On TV)
It's no secret that Charleston's food scene has been showing up on the small screen for years. Here's a rundown of Holy City eateries and landmarks featured on some of our favorite shows.
Top Chef (Season 14)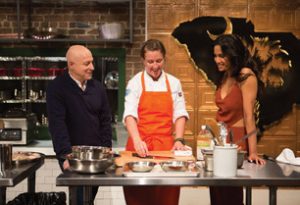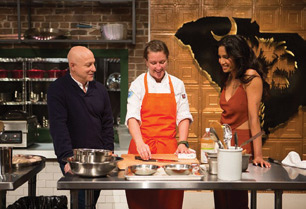 Could there be any better place to set Bravo's "Top Chef" than a city where brunch is a ritual and oyster roasts could be classified as a religious experience? On the show, contestants busily whipped through the aisles of Mount Pleasant's Whole Foods Market, loading their carts with butter beans and okra. Boone Hall Plantation also got airtime, when the masters of taste were tasked with preparing a meal there.
---
Cheap Eats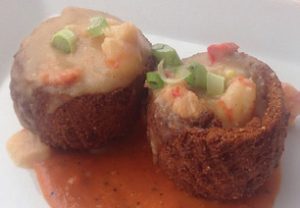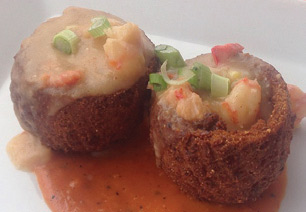 Back in October, Ali Khan took viewers on a day of inexpensive feasting on seafood-stuffed hush puppies and pulled pork. Smoky Oak Taproom, Sunrise Bistro Express, Fleet Landing and Stono Market & Tomato Shed Café were all featured on this Lowcountry episode.
---
Diners, Drive-Ins and Dives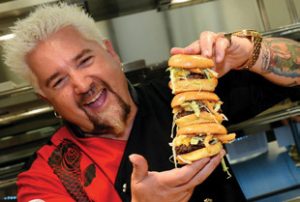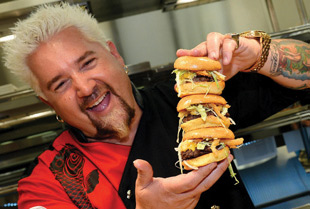 When Guy Fieri rolls into your town in his red convertible, you know it's a sign you have some pretty sensational food spots. This spiky blond knows a thing or two about flavor. The Glass Onion, Fuel Cantina, Tattooed Moose and The Early Bird Diner are among the regional joints that have been featured on "Triple D."
---
Best Thing I Ever Ate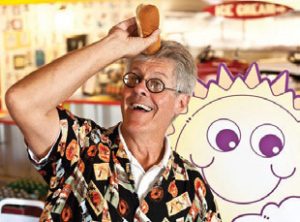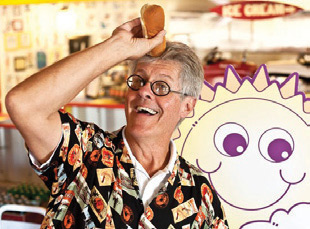 Jack's Cosmic Dogs on Highway 17 in Mount Pleasant is pretty darn iconic. From the funky retro digs to the wide selection of hot dogs topped with sweet potato mustard and blue cheese slaw, this stand has caught the eye of many. It's no wonder celeb chef Alton Brown, who frequently vacations on Isle of Palms, makes it a point to get his fill whenever he's in town. He admits waiting outside before the restaurant even opens to secure his spot in line.
---
Heat Seekers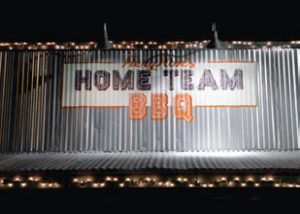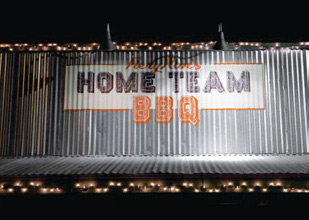 Sullivan's Island's Home Team BBQ is known for its strong live music scene and even stronger drinks. The show's hosts faced off by consuming a plate of killer nachos drenched in "Death Relish Salsa."
---
Food Paradise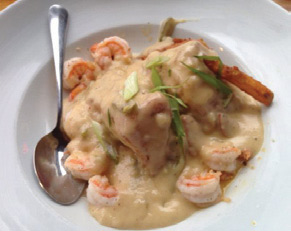 Page's Okra Grill is known for its colorful oversized chair, corn hole and mouthwatering dishes. From shrimp 'n' grits to scrumptious hummingbird cake, this local spot's fare quickly converts visitors into regulars. Fat Hen has also been featured on the show.
3