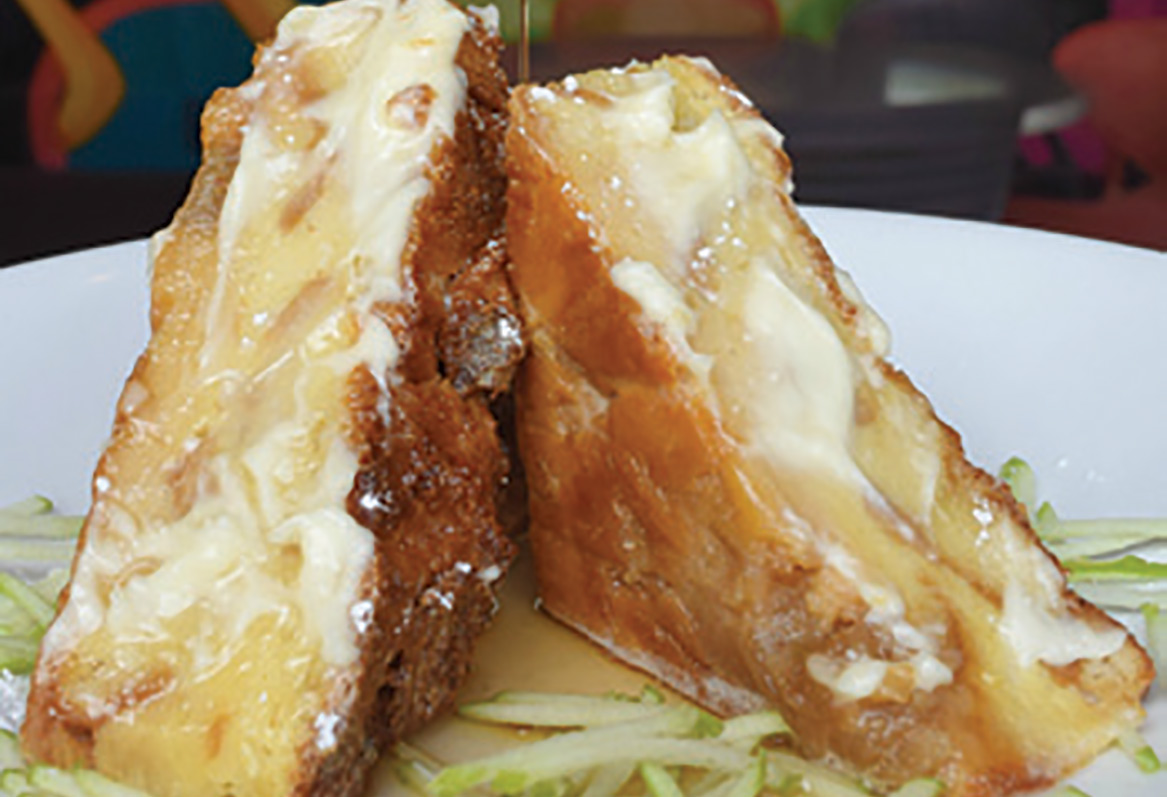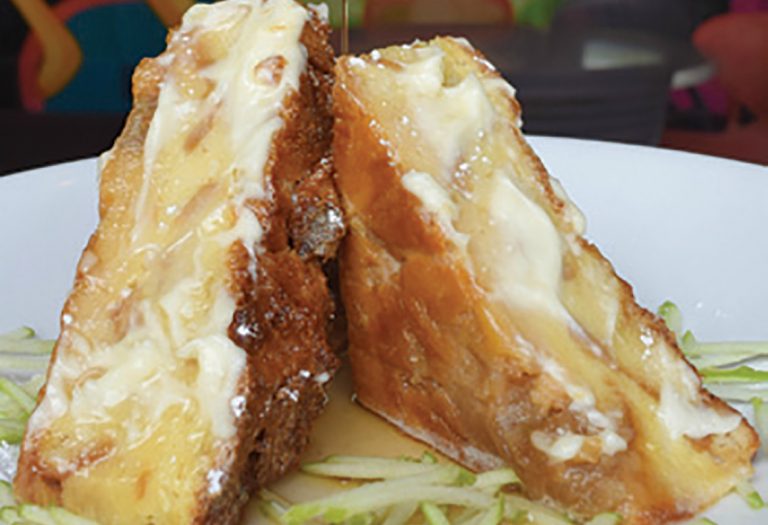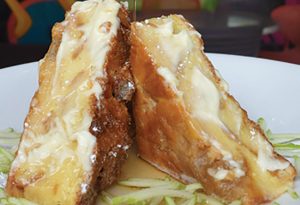 Print
Ms. Rose's Apple Bread Pudding
Ingredients
3 bags of white or brioche bread, cubed.
30 eggs
1 quart heavy cream
1 cup local honey
5 grand gala apples, diced + extra apple shavings
3 cans of apple juice
1 tablespoon vanilla extract
1 cup brown sugar
Instructions
In a sauce pot, cook apples, apple juice, sugar and honey until applesare translucent. Cool and then chill the softened apples.
Combine bread, eggs, cream and vanilla extract until the bread is wet.
Add apple mixture and gently fold together.
Grease baking dishes with pan spray and pour the bread pudding mixture into the pans.
Cover with aluminum foil and cook at 300 degrees for 2.5 hours.
Remove foil and cook for an additional 45 minutes, then chill.
Once chilled, cut into triangles and dip the bread pudding portions into an egg wash of two eggs, a splash of milk and brown sugar and vanilla to taste.
Bake for 10 minutes in a 350-degree oven.
Top with powdered sugar, syrup and apple shavings.
3