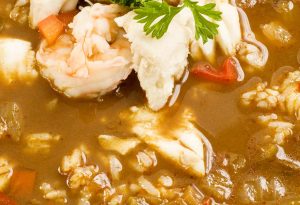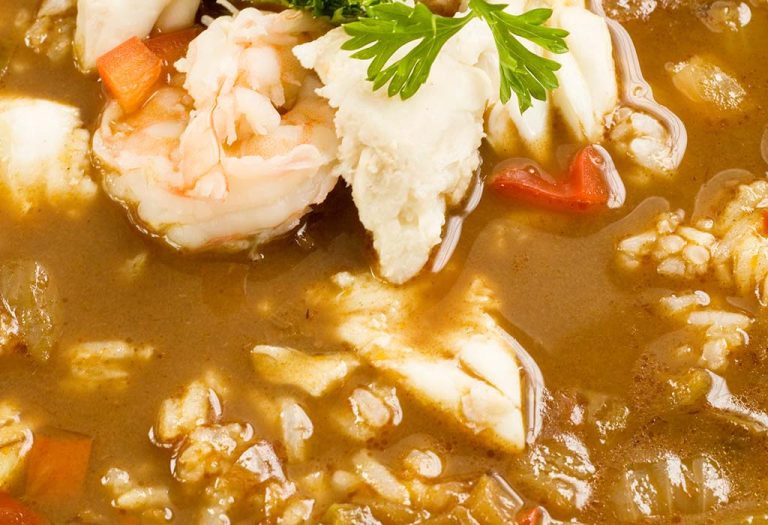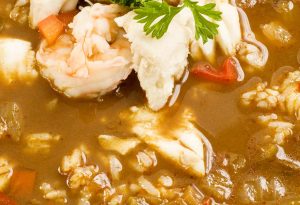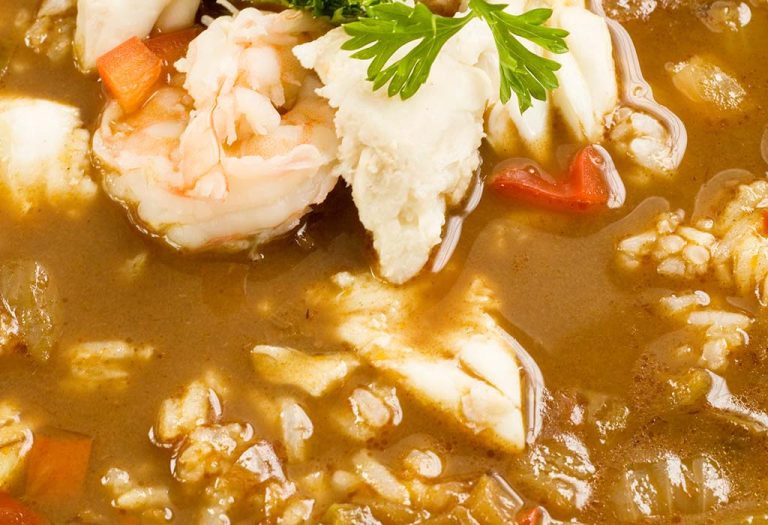 Print
Shrimp and Crab Gumbo
Ingredients
Recipe provided by Mount Pleasant Seafood.
½ tablespoon crushed dried thyme
¼ teaspoon white pepper
¼ teaspoon salt
¼ teaspoon ground black pepper
¼ teaspoon crushed red pepper flakes
Remaining Ingredients
1 pound of shrimp, peeled and deveined
1/3 cup all-purpose flour
2 tablespoons olive oil
2 cups chopped onion
2 chopped green peppers
4 stalks celery, thinly sliced
4 cloves garlic, minced
2 (14 ounce) cans of beef broth, divided
1 cup water
1 pound of chopped okra
12 ounces of lump crab meat
3 cups hot cooked long-grain rice
1 bunch Scallions
1 dash of hot sauce
Instructions
Mix together Cajun spice mix and set aside.
Rinse shrimp and pat dry, setting aside.
Cook flour in a skillet, stirring frequently for about 6 minutes until it is browned, put in a small bowl and set aside.
In a large Dutch oven or stew pot over medium-high heat, sauté onions, bell pepper, celery and garlic until tender.
Slowly whisk 1 can of beef broth into browned flour. Add this mixture, the other can of broth, 1 cup of water and spice mix to your Dutch oven or stew pot. Stir in okra. Bring a boil, then reduce heat and let simmer for 15 minutes.
Add shrimp and cook for 2-3 minutes until shrimp is pink, then gently stir in crab meat. Serve with rice and garnish with scallions.
17