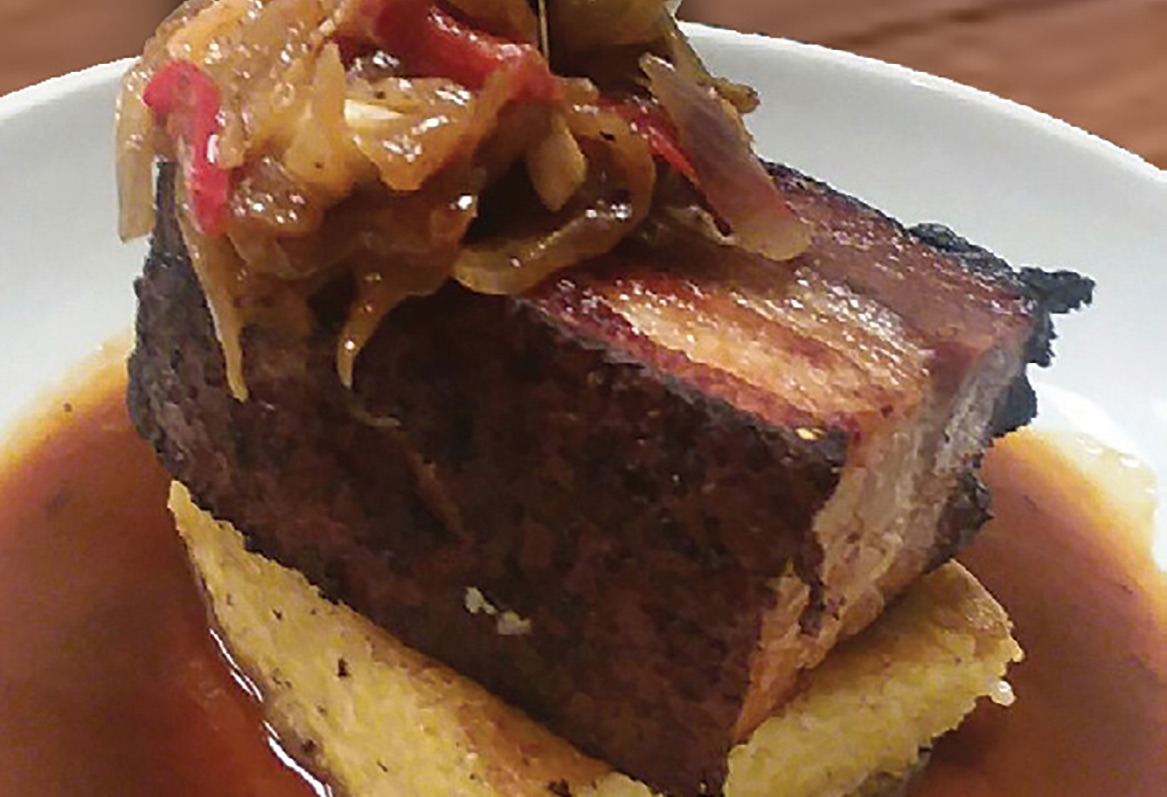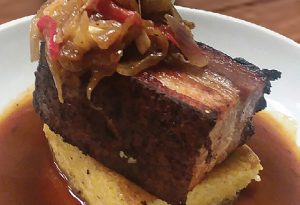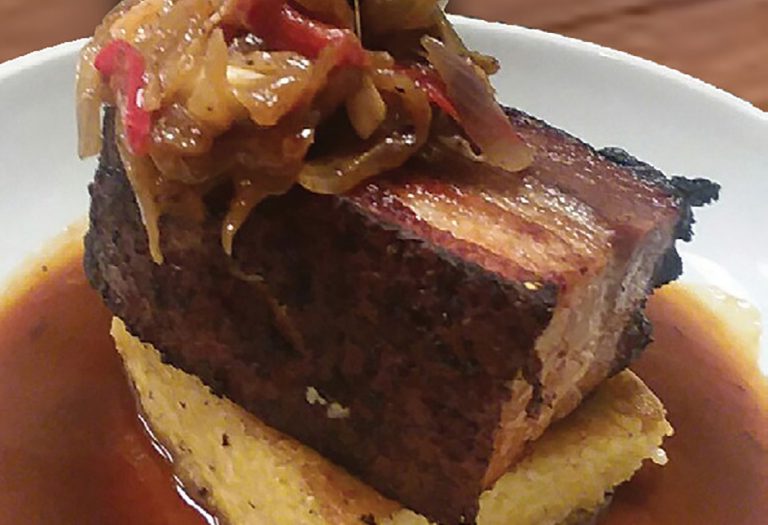 Print
Rivertowne Public House's Seared Pork Belly and Yellow Corn Panise
Ingredients
12 ounce whole side of uncured bacon
3 cups water
1 cup brown sugar
2 garlic cloves, minced
2 medium onions, roughly chopped
1 cup soy sauce
10 sprigs of thyme
10 stems of parsley
Salt and pepper to taste
Panise
1 cup local Adluh grits
4 cups chicken stock
1 cup cream
2 tablespoons unsalted butter
Salt and pepper to taste
Instructions
Season uncured bacon with salt and pepper and sear on all sides over high heat. Let rest.
In a bowl combine water, soy sauce, brown sugar, garlic, onions and herbs.
Pour mixture over pork belly in an 8 x 8 baking pan, cover with plastic wrap and then once with foil (without any tears or holes).
Cook for 8-10 hours in a 225-degree oven.
Save pan sauce for jus.
Cool pork belly overnight.
Cook grits, let cool and spread evenly into an 8 x 8 pan to cool overnight.
When ready, dust cut portions of the panise (grits) with flour and sear in butter until browned on both sides.
Slowly render the pork belly on all sides until dark and crispy.
Add flour to the braising sauce and reduce with butter, salt and pepper to finish jus.
To serve, pour jus on bottom of the plate, place the portion of panise in the center, layer the pork belly on top of the panise and top with caramelized peppers and onions.
1