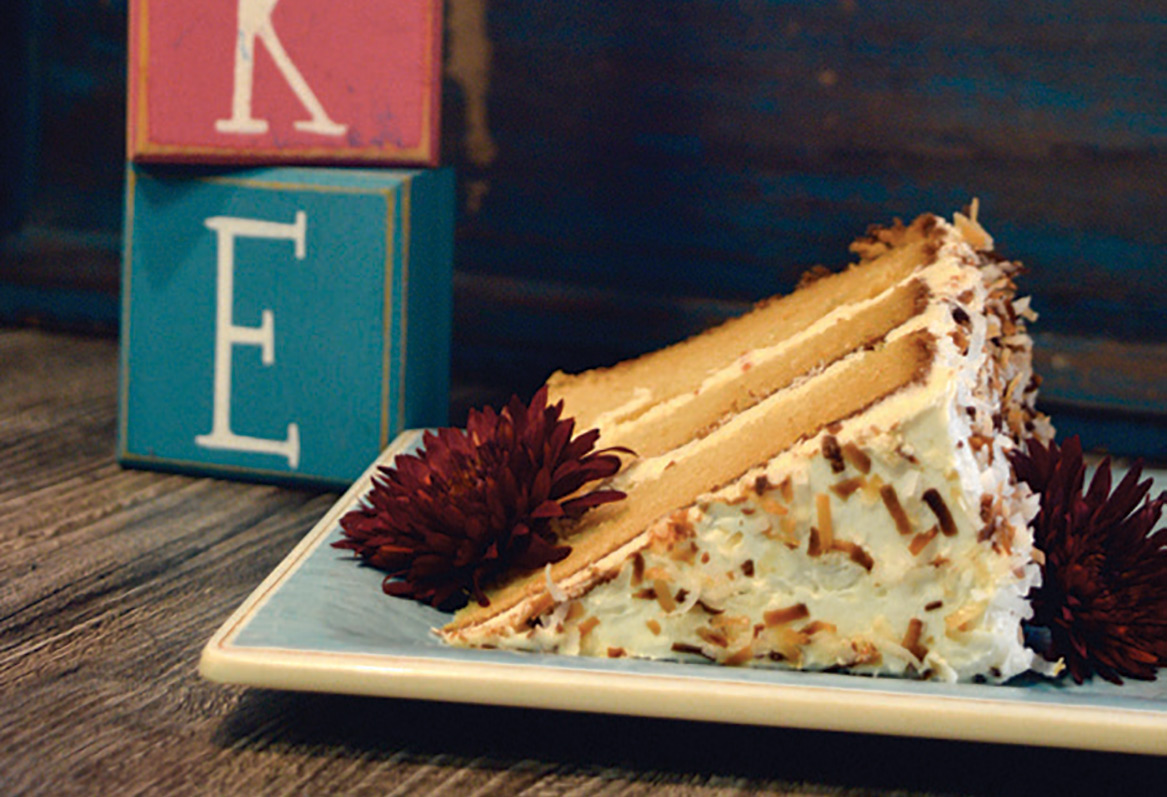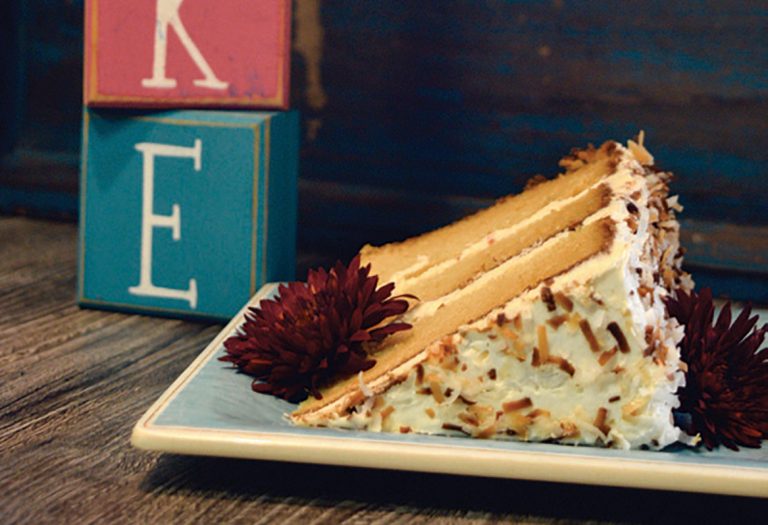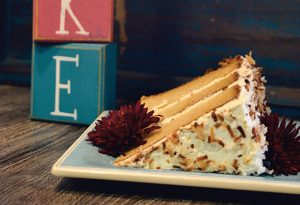 Print
Page's Okra Grill's Coconut Cake
Ingredients
Cake
5 large eggs
1½ cups unsweetened coconut milk
3 tablespoons coconut extract
3 cups cake flour
2½ cups of granulated sugar
4½ teaspoons of baking powder
½ teaspoon of kosher salt
1⅓ cups of salted butter
Icing
8 ounces of softened cream cheese
1 cup softened unsalted butter
4½ cups of powdered sugar
2½ tablespoons of Coco Lopez
1 teaspoon of coconut extract
1½ cups of toasted coconut flakes
Instructions
In a large mixing bowl, cream together the eggs and sugar until smooth.
Add the coconut milk, extract and butter to the sugar mixture and whisk together.
In a separate bowl, combine the salt, baking powder and cake flour.
Slowly add the dry ingredients to the wet ingredients, stopping to scrape the sides and combine completely.
Evenly distribute the batter into 3 pre-greased round pans and bake for 23 minutes at 350 degrees.
For the icing: In a large bowl, beat softened butter and cream cheese, scraping bowl occasionally, until smooth and creamy.
Add the extract and Coco Lopez, and then whisk in the powdered sugar. Add more sugar as needed until frosting is a thick, spreadable consistency.
Once the cake has cooled completely, frost and layer the 3 rounds of cake and then use the rest of the icing to frost the sides and top. 
Finish the cake by covering entirely with the toasted coconut flakes.
5