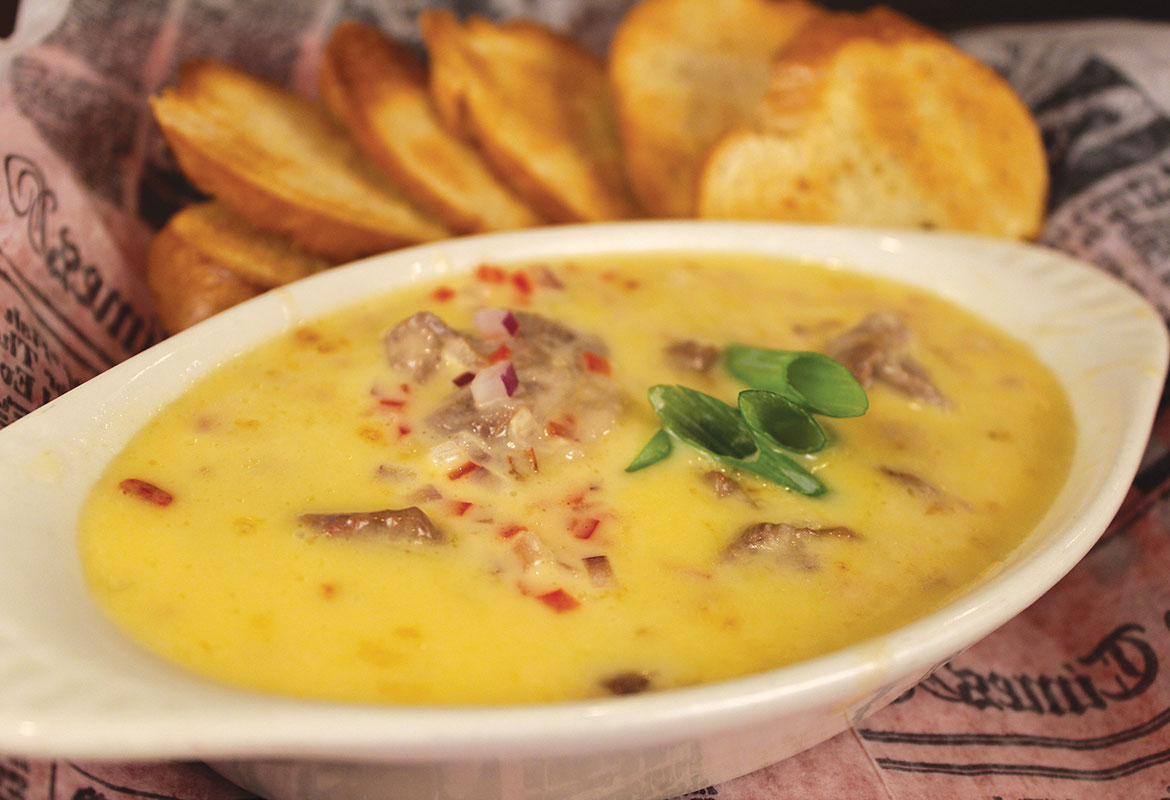 Enjoy the recipe this football season!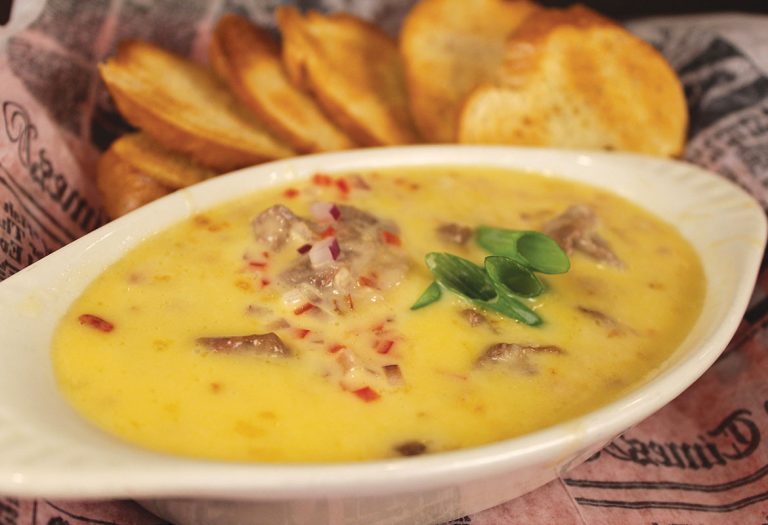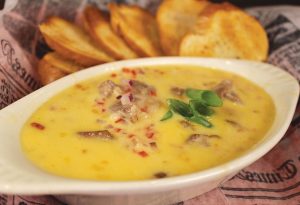 Print
Red's Ice House Charleston Cheesesteak Dip
Ingredients
12 ounces thinly sliced skirt steak (rubbed with Old Bay)
1 teaspoon kosher salt
½ teaspoon ground white pepper
2 tablespoons olive oil
2 cloves of garlic
1 cup minced red onion
1 minced red bell pepper
8 ounces provolone cheese
2 ounces Fromage Frais (available at Charleston Cheese House) – Substitute cream cheese if necessary
2 ounces milk
1 baguette
Instructions
In a large pot, heat olive oil over medium high heat.
Season your rubbed steak with salt and pepper.
Add steak, onions, garlic and bell pepper to the pan. Sauté until the steak is cooked and the vegetables are soft, breaking apart meat with spatula if necessary.
Add milk to the pan and stir in the Fromage Frais (or cream cheese) until melted.
Add provolone cheese until melted.
Slice baguette into crostinis and toast.
Serve dip warm with crostinis.
0