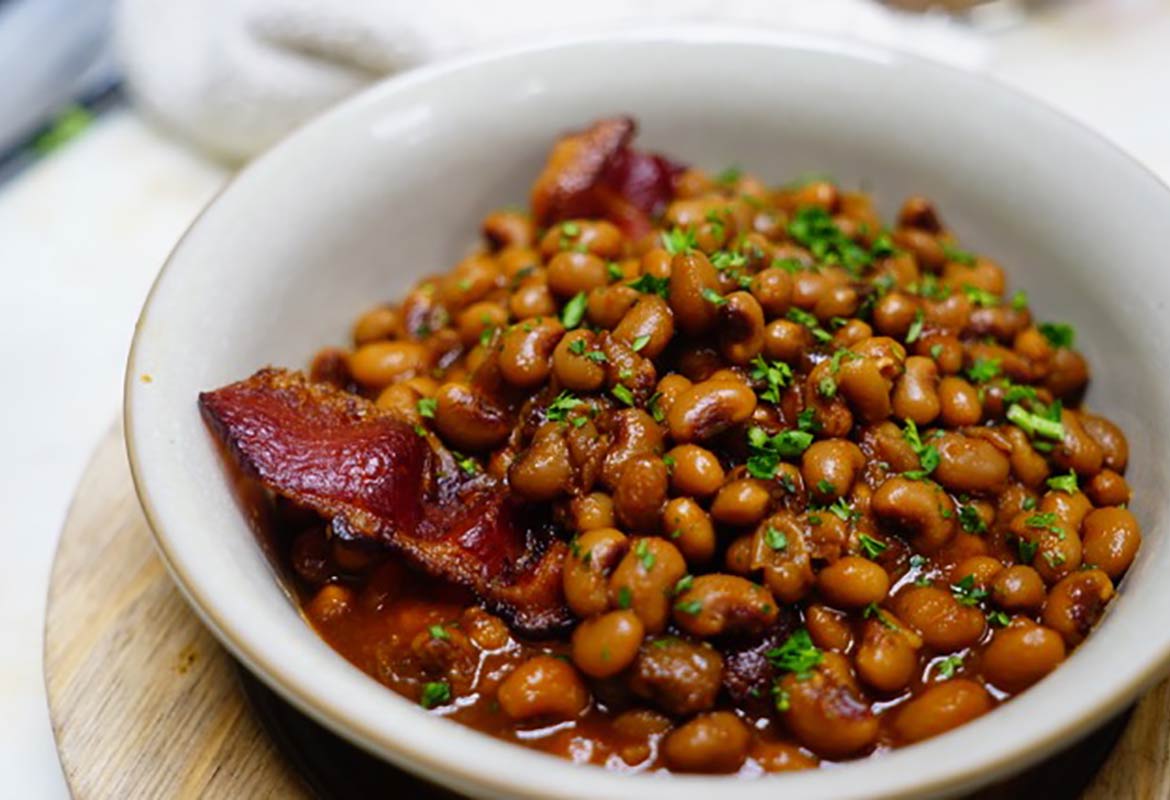 Enjoy these recipes this football season!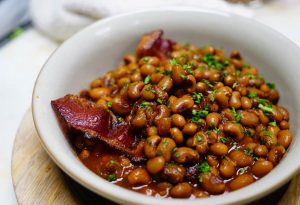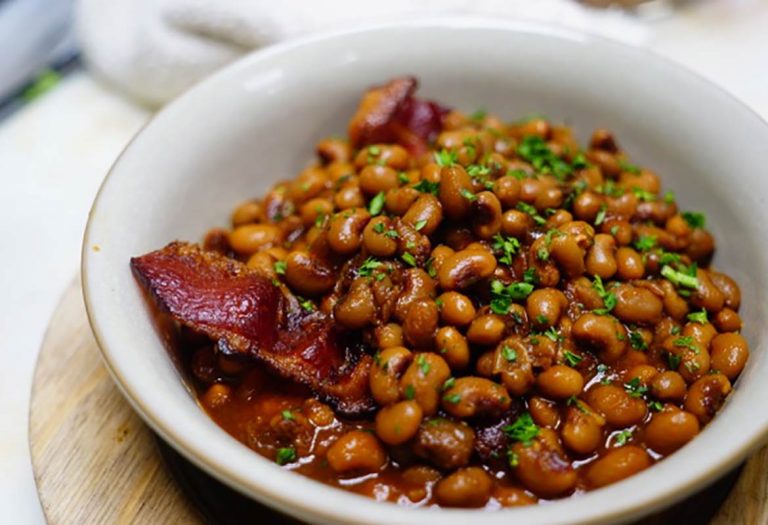 Print
Magnolias Barbecued Black-Eyed Peas by Chef Kelly Franz
Ingredients
6 cups black-eyed peas, drained well
12 strips bacon, cut in half
Barbecue sauce
BARBECUE SAUCE INGREDIENTS
1 small diced onion
2 tablespoons chopped garlic
2 tablespoons butter
1 cup apple cider vinegar
½ cup molasses
4 cups tomato juice
2 tablespoons Texas Pete hot sauce
1 teaspoon liquid smoke
1 teaspoon Kitchen Bouquet
teaspoon kosher salt
Instructions
Sauté onion and garlic in butter until onions aretranslucent.
Whisk in all remaining ingredients, bring to a boil andreduce by half on medium heat.
Adjust salt to taste.
Preheat the oven to 350 degrees.
Pour completed barbecue sauce over cooked and drainedblack-eyed peas in a greased two-quart baking dish.
Top with sliced bacon.
Bake uncovered for 30 to 35 minutes until bacon iscrisp.
1