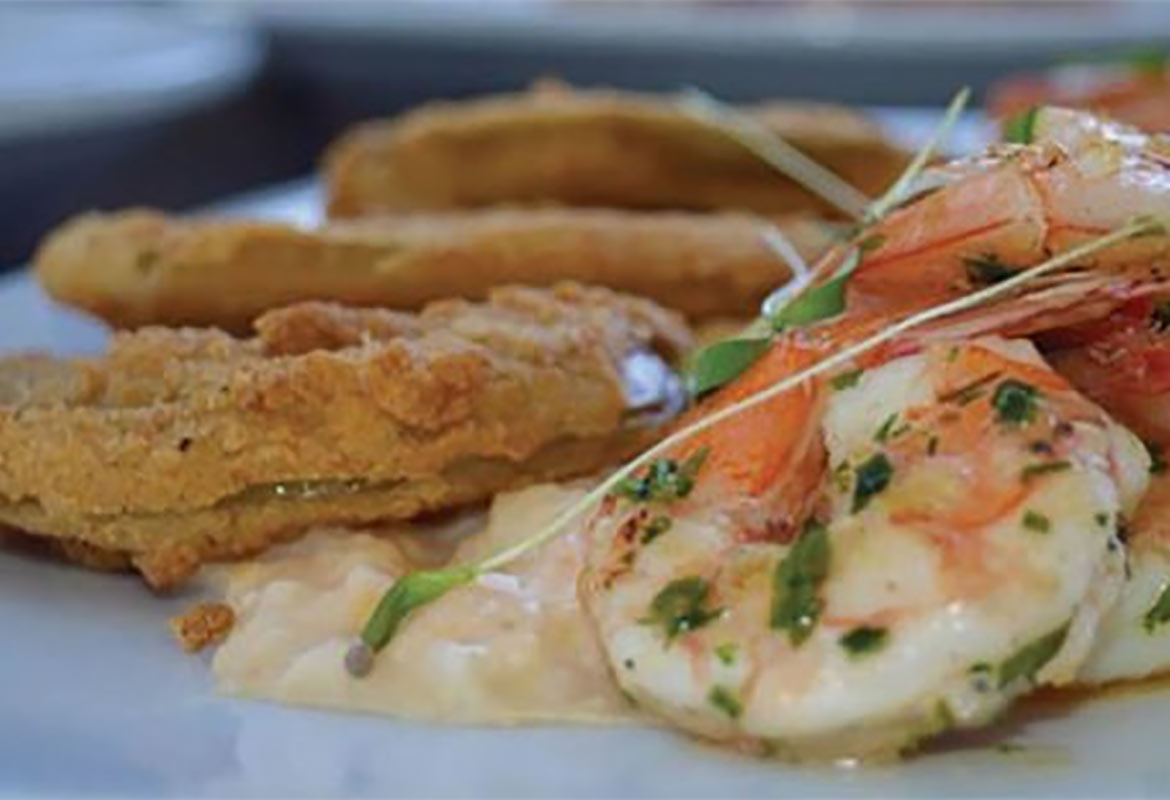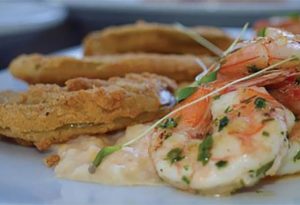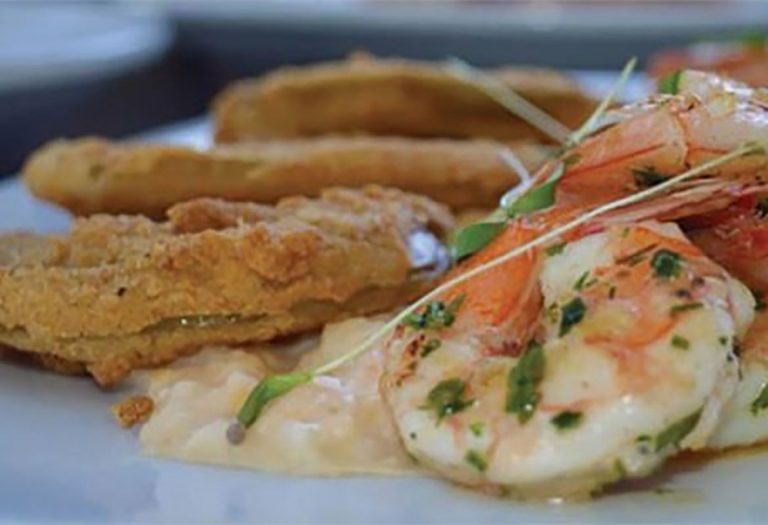 Print
Acme Lowcountry Kitchen's Shrimp and Grits
Ingredients
40 peeled and deveined local South Carolina shrimp.
12 slices of green tomatoes soaked in buttermilk overnight. Favorite seafood breader, as needed.
Two quarts canola oil.
Two tablespoons butter.
Three ounces of olive oil blend.
Salt and pepper to taste.
Four cups of your favorite grits recipe – cooked.
Instructions
1. Heat canola oil to 350 degrees.
2. Remove green tomatoes from buttermilk and pat dry. Reserve the buttermilk.
3. Dredge green tomatoes first in breader, then in buttermilk and back into breader.
4. Place tomatoes in preheated oil and cook until golden brown. Remove from oil and season with salt and pepper. Keep warm.
5. Preheat saute pan and olive oil. Season shrimp with salt and pepper.
6. When pan starts to lightly smoke, add shrimp in a single even layer. Cook shrimp for two to three minutes and flip. Cook for two or three minutes more.
7. Add butter to pan and lightly toss.
8. To serve, place a cup of your favorite grits on a plate and layer three green tomatoes. Place the shrimp next to the green tomatoes.
9. Garnish with your favorite fresh herbs.
7