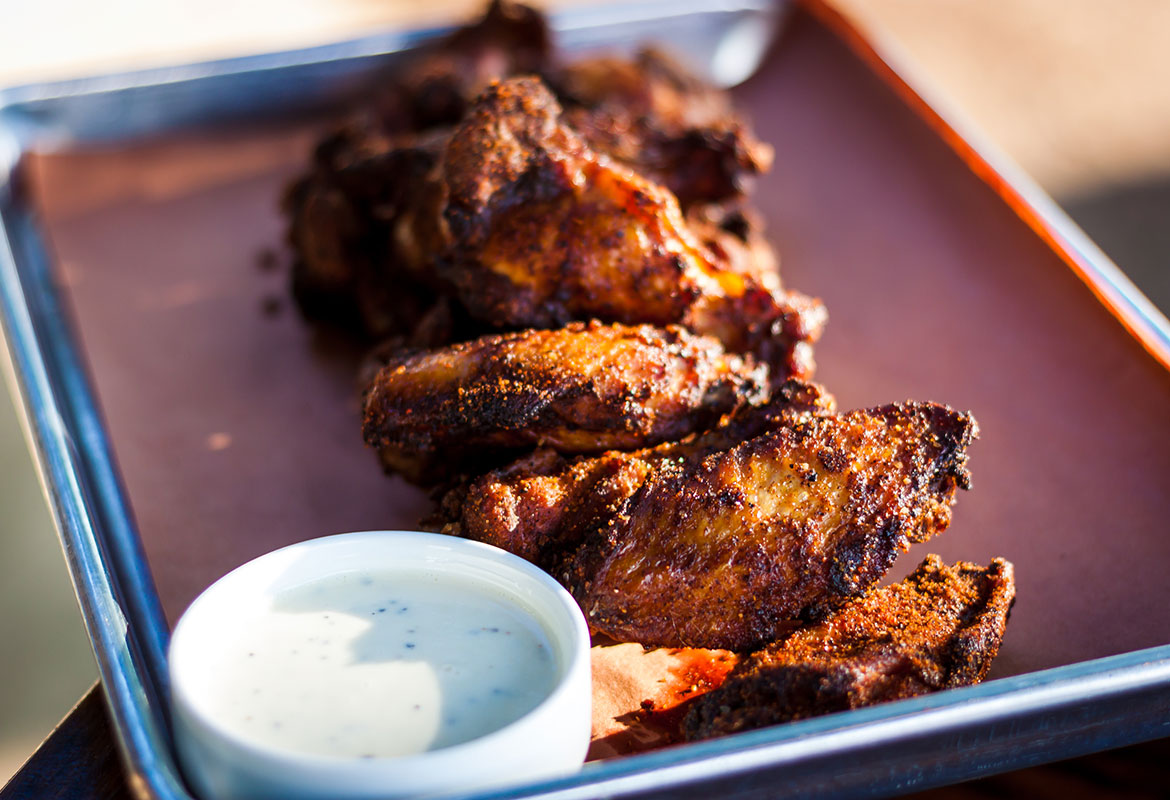 Enjoy the recipe this football season!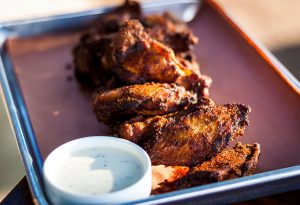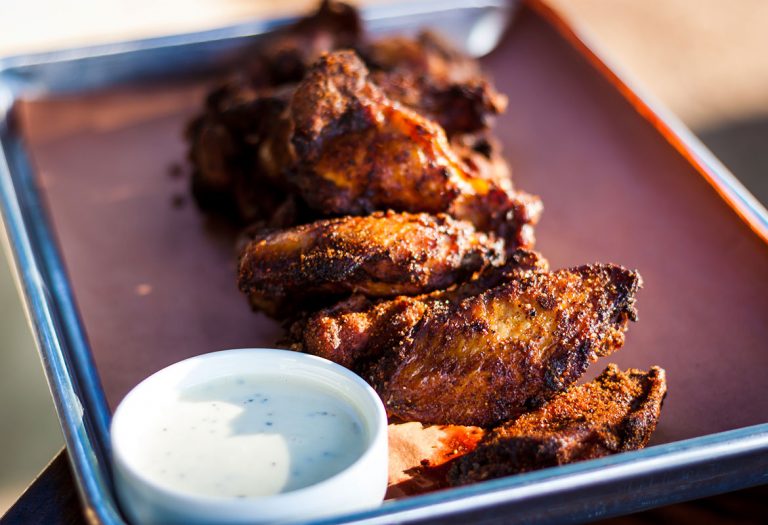 Print
Home Team BBQ Smoked Chicken Wings
Ingredients
Brine:
1 gallon water
1 cup brown sugar
1 cup kosher salt
1 bunch thyme
3 tablespoons crushed red pepper
24 large chicken wings
Dry Rub:
½ cup ground chili powder
2 tablespoons ginger
2 tablespoons dry mustard
3 tablespoons light brown sugar
2 tablespoons garlic powder
2 teaspoons cayenne powder
2 tablespoons coarsely ground black pepper
2 tablespoons kosher salt
Instructions
Brine:
In a large pot, bring water to a simmer and turn off heat.
Add all ingredients and whisk until dissolved.
In refrigerator, submerge chicken wings in brine for four hours.
Dry Rub:
In a mixing bowl, combine all ingredients and stir until combined.
Smoked Chicken Wings:
Prepare a smoker with red oak and heat to 225 degrees.
Remove brined chicken wings from liquid and pat dry.
Add chicken wings to a large mixing bowl and evenly distribute all but four tablespoons of dry rub.Smoke chicken for two hours and 30 minutes.
25