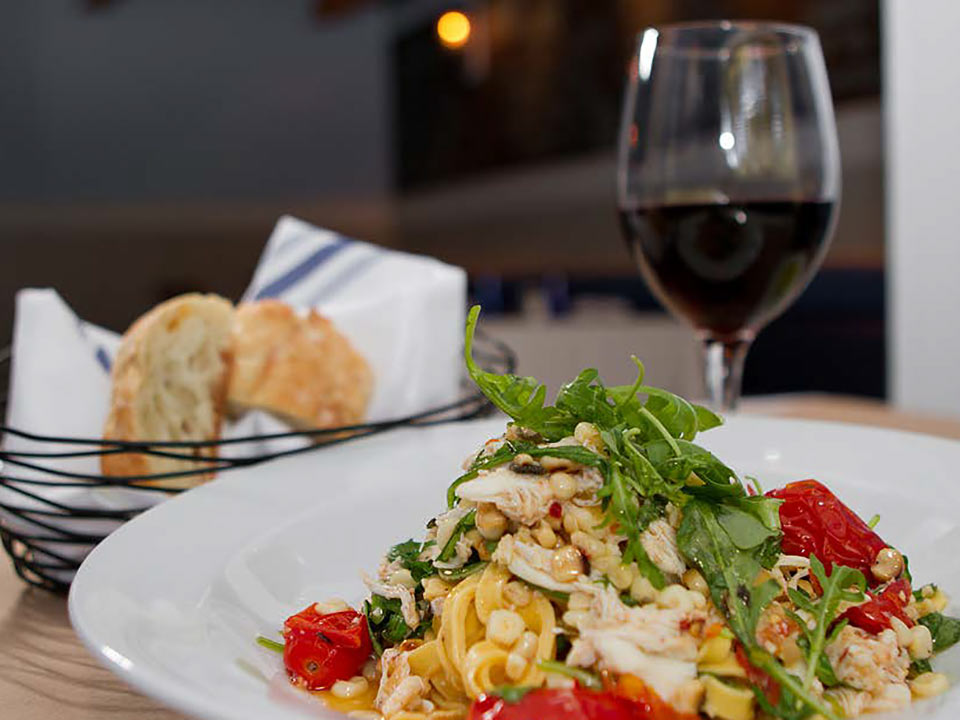 If you are looking for a captivating, out-of-the-ordinary dining experience in the heart of Murrells Inlet, look no further than Costa Coastal Kitchen & Bar. Costa has been serving an authentic Italian experience like no other since 2016.
The cozy and rustic ambiance will make you feel like you are dining in Italy. The top-notch staff accommodates your every need, and the expertly prepared dishes are delectable.
Whether you're looking for a romantic dining experience, a place to celebrate a special occasion or just want to enjoy a night off from cooking, Costa has you covered. From beginning to end, you will be "wowed" by the professional staff's dedication to making your experience an exceptional one.
The menu has something for every palate. No matter if you are looking for steak, seafood, pasta, salad or classic Italian favorites, you'll find it at Costa Coastal Kitchen & Bar. To start, try the beef, veal and pork meatballs with fresh ricotta, basil oil drizzle and toasted pine nuts. The fish of the day is always delicious and often served on a bed of chickpea and creamed corn puree – creative and mouthwatering. Not in the mood for fish? Choose the veal saltimbocca with fresh mozzarella, prosciutto and sage. It's delicate and perfectly sauced with shiitake mushrooms in a dry sherry and served over linguine.
Be sure to complement your meal with a beverage from Costa's full selection of specialty drinks or extensive wine list. Also, remember to save room for one of the homemade desserts.
Costa Coastal Kitchen & Bar is one of three restaurants owned and operated by Chef Jimmy Pronesti. He acquired the site formerly occupied by Bliss and transformed it into his own Italian restaurant. His first restaurant, Caffe Piccolo, has been serving delicious Italian fare on Pawley's Island since 2010. His third restaurant, Root, serves creative American cuisine and opened in Georgetown in November 2018. Before venturing into Georgetown County, Pronesti owned a restaurant in Myrtle Beach from 2002 to 2008.
Pronesti inherited his passion for cooking from his family while growing up in Pittsburgh, Pennsylvania. After vacationing in the area, he decided to move to South Carolina. For over 17 years, he has turned his dreams into fruition and served up creations that are far from ordinary at his three casual, fine-dining establishments. He takes great pride in making unique dishes at each of his restaurants.
Costa guests rave about the "biggest and best shrimp and scallops ever" and "absolutely amazing crab cakes and surf and turf!" One recent diner said that Costa was recommended to her by a discriminating friend and it did not disappoint in any way. She boasted that, "The ambiance is lovely, but more importantly the food and service were excellent."
Costa Coastal Kitchen & Bar is open for lunch and dinner. Don't wait another day. Set your GPS to 4606 Highway 17 Business, Murrells Inlet. It's worth the drive. Call 843-299-1970 for a reservation or more information.
By Tonya McGue
0