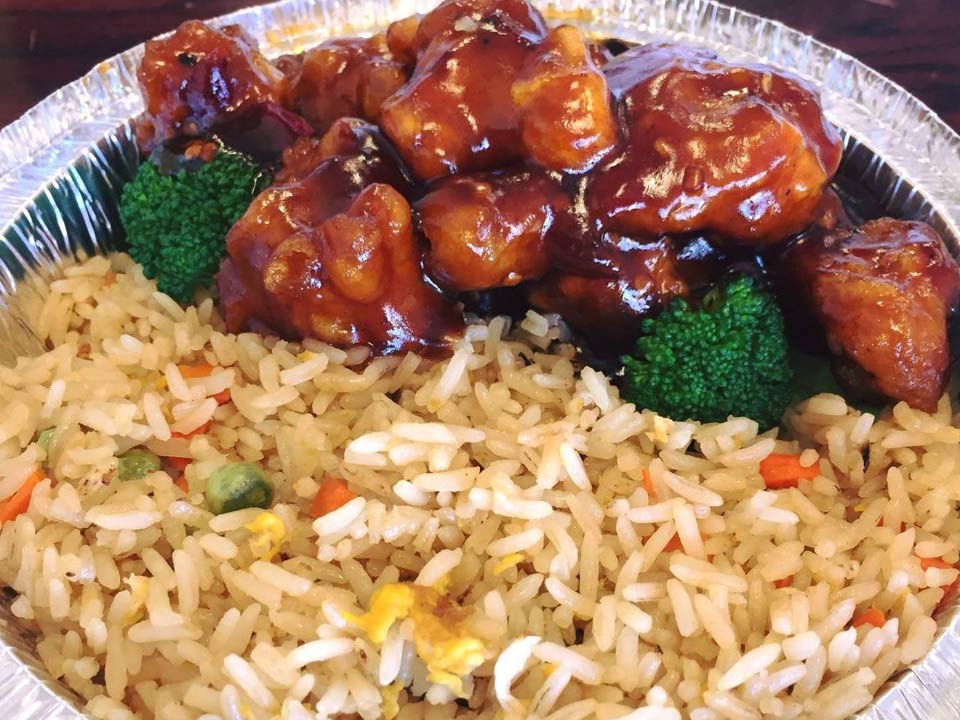 Thai food is well-known for its balance of five flavors: sour, sweet, salty, bitter and spicy. With an emphasis on lightly prepared dishes with strong aromatic components and spicy ingredients, you can enjoy the delicious
After relocating from North Carolina, co-owner David Musselwhite opened Asian Flavor with his fiancée, a native of Thailand. They took over the space and name over two years ago, and, as Musselwhite explained, "We had some experience with Thai cuisine, and who doesn't love Thai and Chinese food, right?"
The menu is extensive, offering soups, salads, appetizers and a range of Thai specialties, entrees, noodles and curries. The lunch specials are a reasonable $6.25 and are available Monday through Friday from 11 a.m. to 3 p.m., with delivery service available. Asian Flavor caters as well. Hungry yet?
The enticing takeout or dine-in menu offers familiar Chinese dishes, too, such as fried rice and entrees including the always-popular sweet-and-sour chicken. The Chinese combo plates are available all day and include a spring roll and rice.
Musselwhite revealed that Asian Flavor will deliver in a radius ranging from the Mount Pleasant side of the Ravenel Bridge to as far as Isle of Palms.
"This is a diverse community, and we have enjoyed wonderful success at Asian Flavor, where our customers can experience authentic cuisine," Musselwhite acknowledged.
Tasty dishes, reasonable prices and fast delivery have made this local favorite a popular choice if you are looking to add a little spice to your palate.
Asian Flavor is located at 1145 Johnnie Dodds Blvd. in Mount Pleasant. To learn more, call 843-971-6868 or visit www.asianflavormtp.com.
By Eileen Casey
1