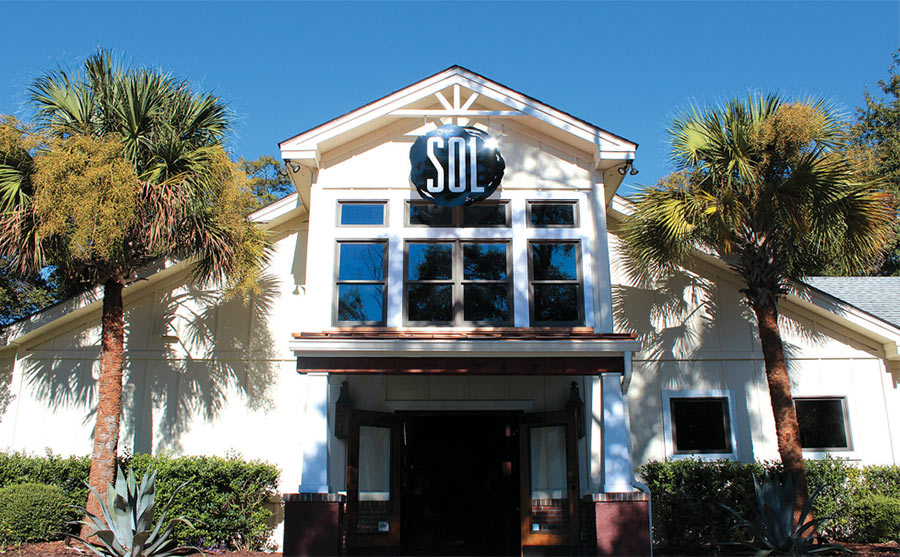 SOL Southwest Kitchen & Tequila Bar has won numerous accolades in Best of Mount Pleasant voting. Owner David Clark believes it's a reflection of the restaurant's quality food, beverages and a committed staff and ownership.
"We — including partners Andy Palmer and Joe Sciortino — have been a favorite for locals since we opened in 2013. Our food and drinks are delicious, but our staff makes it happen day in and day out. We feel lucky to have such great, hardworking, loyal employees. We truly are a family-owned and operated business, and our employees are an extension of that family."
Clark, his partners and their families live in Mount Pleasant and feel "fortunate to be part of a thriving community that is pro-business." He added, "It has been fun being part of the local business community, and we enjoy doing our part in giving back to the community." 
The restaurant prides itself on high-quality food and chefs make everything from scratch on a daily basis. Clark said, "Guacamole is made around the clock; we hand-cut tomatoes for our salsas; we shuck fresh corn and grill it on our wood-fire grill for recipes; and we roast fresh peppers for our green and red chili sauces. We also put the same effort into our cocktails by only using fresh-squeezed juices and quality ingredients. Our customers appreciate the effort and can taste the difference."
According to Clark, the restaurant's Southwest dishes, such as enchiladas and chimichangas, are popular, but guests love "anything" cooked on the restaurant's wood-fire grill.
SOL won many accolades for Best of Mount Pleasant, including Best Mexican Restaurant, one of the Best Margaritas, one of the Best for Tex-Mex and one of the Best Inside Bars. Finally, employee Meghan Merritt was named one of the Best Servers in Mount Pleasant.
For more information, visit solsouthwestkitchen.com, or call 843-388-4302.
1