It was another great summer for the books, but as we head into the fall and winter seasons, there is nothing but excitement, entertainment and plenty of enjoyment ahead. Charleston is known for its decadent dishes, but while you're dining at the most fabulous establishments the South has to offer, don't forget to pair your delectable culinary creation with a cocktail that complements the much-anticipated cool weather and joyous festivities. Move over frosé, colder weather calls for an Old-Fashioned – or three. These local restaurants shared their unique takes on this favorite winter cocktail.
Grace & Grit, located at the foot of the Ravenel Bridge in Mount Pleasant, shared the recipe for their Peanut Brittle Old-Fashioned. This beautifully crafted cocktail is an original creation by Grace & Grit's bar manager Michael Youker and bartender Paul Zekus. If fall and winter seasons had a taste, it would be this cocktail.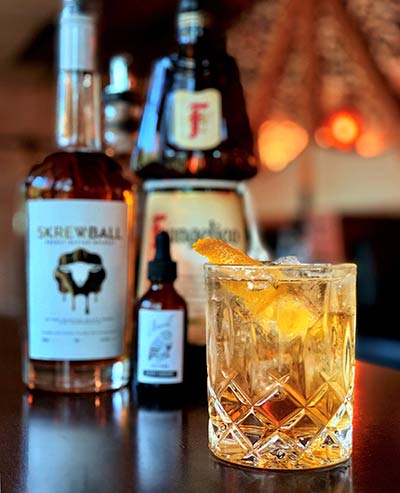 Peanut Brittle Old-Fashioned
2 ounces Skrewball Peanut Butter Whiskey
½ ounce bourbon
½ ounce Frangelico
Burnt Caramel Bitters
Orange twist for garnish
Combine all ingredients in a glass, and garnish with the orange twist.
Cane Rhum Bar, located in the heart of downtown Charleston on East Bay Street, has graciously passed along their take on the Old-Fashioned called the "Piña Coolada Old-Fashioned." Owner Vincent Bobo created this cocktail that complements both Charleston's welcoming feel and coastal ambiance.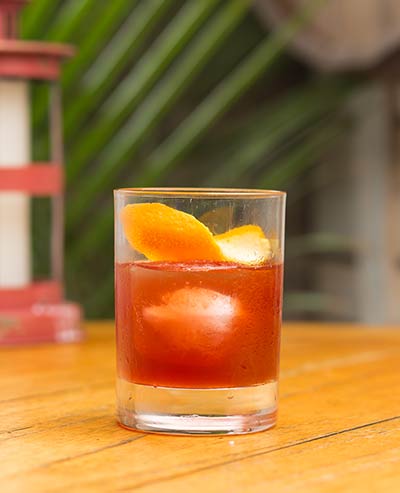 Piña Coolada Old-Fashioned
2 ounces pineapple-infused rum
1 ounce Amaro di Angostura
½ ounce pineapple juice
½ teaspoon brown sugar
1 large block coconut water ice cube
Orange slice for garnish
In a glass, place the brown sugar, pineapple-infused rum (after it's been infused for a few days), Amaro di Angostura, pineapple juice and a couple of dashes of angostura bitters.
Add ice, stir with a spoon and strain over the coconut water ice cube. Garnish with the orange slice and enjoy!
Patrick Denny, beverage director and mixologist, shared an original cocktail from Butcher & the Boar's new menu. Denny created this delicious masterpiece from his very own childhood nostalgia. "My mother would always turn old bananas into banana bread in the fall and winter. The hard spice and comforting sweetness of a banana in a warm slice of bread is heaven. I wanted to turn that into a cocktail," he said. Visit Butcher & the Boar, located on Coleman Boulevard in Mount Pleasant, for this tasty concoction.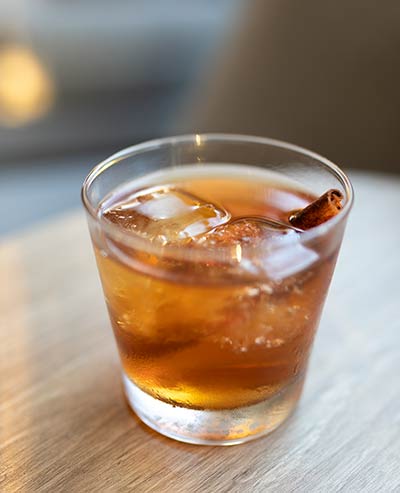 Banana Bread Old-Fashioned
2 ounces banana-and- cinnamon-infused Jim Beam White Label
¼ ounce maple syrup
2 teaspoons Laphroaig® 10 Year
3 dashes house bitters or angostura bitters
Add all ingredients into a mixing glass, add ice and stir until properly chilled and diluted. Strain into a lowball glass over fresh ice and garnish with a cinnamon stick.
By Jenny Harrison
0