Now comes the real fun – sharing some of my favorite stops around the Holy City! For better or worse, I've never come across a cuisine I didn't enjoy, and my top six Editor's Picks prove just that. From Korean food straight out of the shopping plaza of a gas station to Mexican to classic Americana, there's no way you can taste your way through this list without finding something to fall in love with.
Just one favor, save some for me – deal?
---
Ko Cha Korean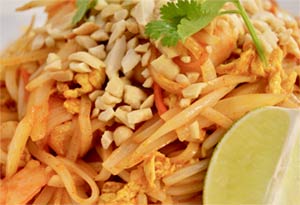 Tucked inside a small plaza, directly connected to a gas station in West Ashley, Ko Cha is the best Korean food in town, hands down. Forgoing any fuss and sticking to what they do best, locals know that any plate ordered at Ko Cha will be plentiful and unbelievably tasty. Their Shrimp Pad Thai and Beef Bulgogi have always been top contenders in our home – that is, until we tried their out-of-this-world Seafood Soup. Talk about a game-changer! Don't be turned off by their unassuming location – Ko Cha is where it's at. You can thank me later.
---
Harold's Cabin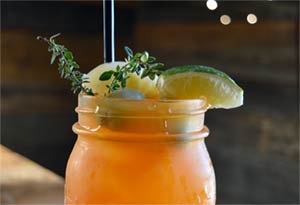 What isn't there to love about a place with adorable rustic decor and the perfect pickled veggies in tiny mason jars? From their rooftop garden to their delicious cocktails – such as the Blonde Bloody – Harold's Cabin is thick with an incredible back-story that completes the charm, making this gem worth a stop-in any time of day. Oh, and Bill Murray is a co-owner. Only ups the "cool factor" by 100, right?
---
Little Jack's Tavern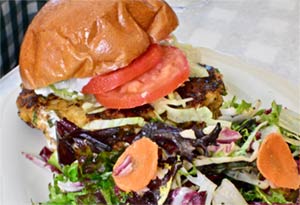 Self-proclaimed as "a neighborhood restaurant and bar with all-day service and timeless appeal," Little Jack's Tavern has been causing quite a stir in the last year, after getting attention from the likes of Southern Living and Bon Appétit. In the mood for something both a little classy and a little comfort – Little Jack's has your back. Grab their cheeseburger – seemingly understated but unbelievably mouthwatering – and a "Bee's Knees" cocktail, and you'll quickly be floating on cloud nine.
---
Minero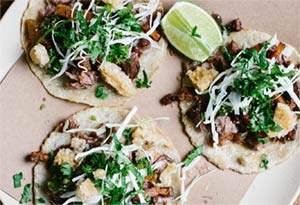 Admittedly, I'm mildly addicted to all flavors straight out of Mexico, but that shouldn't stop you from trying out Minero if you haven't already ventured up their stairs just off of East Bay Street. From the stellar chef/owner Sean Brock, Minero offers up legit guacamole, quality margaritas and a surprisingly mouthwatering plate of dry-rubbed chicken wings. But that's not why I go. For me, it's all about the burrito! Jam-packed with plenty of hoppin' john, avocado, poblanos, cabbage, cilantro, crema, salsa verde and cheese that is fried around the outside of the burrito, this gift from the foodie gods is one thing I'm unable to avoid.
---
Ms. Rose's Fine Food & Cocktails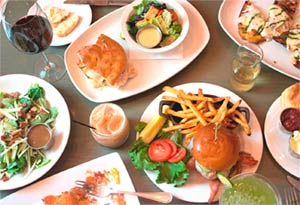 I'm more than a little embarrassed to say that it took nearly two years of me driving by Ms. Rose's to finally stop in for dinner one night – but, hey, you live and you learn. From their Southern twist on calamari served with stone grits to the caprese flatbread and smoked salmon crostinis, just their appetizer menu is enough to satisfy the taste buds. If you're looking for more – and why wouldn't you be? – their fried chicken and Carolina "Juicy Lucy" burger are local favorites. Sit outdoors, grab a table inside or saddle up to the bar for impressive food in a quirky, vintage setting you'll quickly want to stop at time and again.
---
Ted's Butcherblock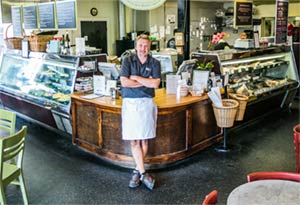 While you may not expect to find some of the best food in town located inside a butcher shop, I find it hard to stop by for any of their quality, hand-cut-to-order meat selections and walk out without first sitting down to enjoy a bite or take home a small parting gift from their shop section. With sandwiches that fit any craving, house-smoked salmon and brisket and house-made meatballs – made with beef, pork and veal – I guarantee you'll add Ted's to your local favorites circuit in no time. Want to try a little bit of everything? Their charcuterie boards are second to none, so bring a friend if you're in the mood for sharing something delicious.
0