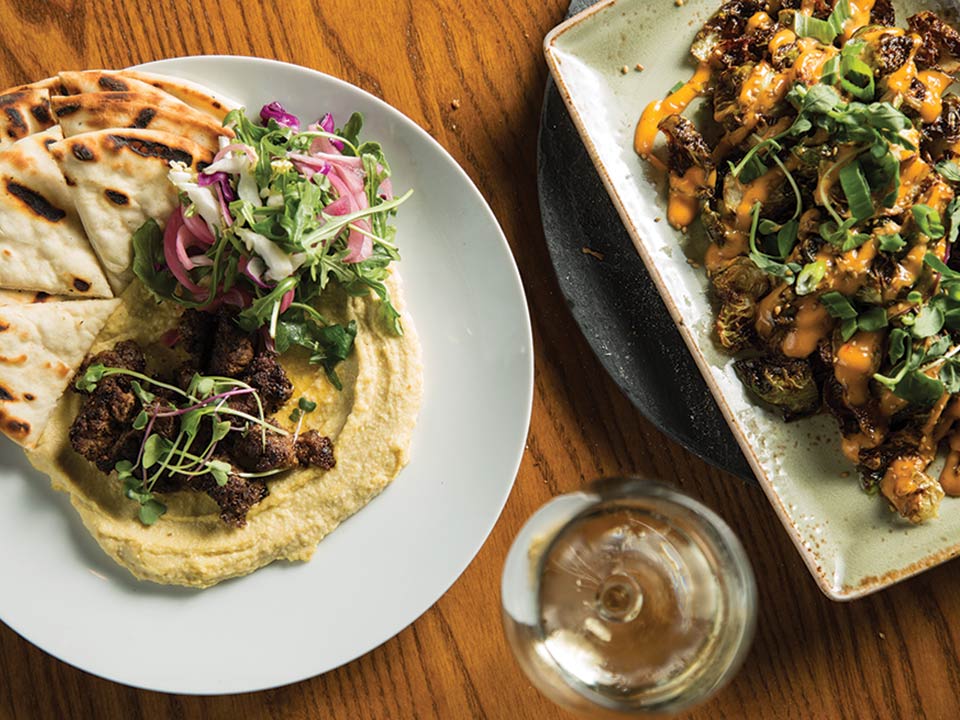 Root in historic Georgetown is all about creative American cuisine and local roots. They use local produce, seafood and meats and prepared dishes that simply take your breath away. The ambiance is a unique collaboration of Americana blended with chic, coastal vibes set along the Harborwalk with waterfront views of the Waccamaw River. It's an intimate, yet fun atmosphere.
Root, which opened in November 2018, is the newest of three Georgetown County restaurants owned and operated by chef Jimmy Pronesti. The first, Caffe Piccolo, has been serving delicious Italian fare on Pawleys Island since 2010. Costa Coastal Kitchen & Bar, a superb Italian restaurant in Murrells Inlet, opened in 2016. Before venturing into Georgetown County, Pronesti owned a restaurant in Myrtle Beach from 2002 to 2008.
Pronesti inherited his passion for cooking from his family while growing up in Pittsburgh, Pennsylvania. After vacationing in the area, he decided to move to South Carolina. For over 17 years, he has turned his dreams into fruition and served up creations that are far from ordinary at his three casual fine-dining establishments. He takes great pride in making unique dishes at each of his restaurants.
Root's lunch and dinner menus change quite often so that they can incorporate seasonal ingredients while the ingredients are at their peak of deliciousness. For lunch, try the delicious shrimp bisque with roasted local shrimp, brandy and cream with pink peppercorn and herb oil. Follow that up with the crispy Brussels sprouts tossed in ponzu sauce with sriracha sauce and toasted benne seeds and then seared scallops served over a sweet corn risotto with crispy bacon, arugula and Parmigiano Reggiano.
For dinner, don't miss the house-made hummus starter with shawarma-spiced Colorado lamb, pickled onion and grilled pita points, a burrata salad with grilled South Carolina peaches and then the amazing beef short ribs slow braised with ginger, chili and garlic, served over kimchi fried rice with local collard greens. And don't forget to end your experience with something sweet. You can't go wrong with anything on the dessert menu.
Root offers a tasty drink menu that changes from time to time to accommodate seasonal ingredients and regional craft beers. In addition to traditional favorites, you'll find specialties like the Southern Belle made with Ketel One Botanical Peach & Orange Blossom, St. Germaine, blood orange juice, fresh lime juice, peach bitters and a splash of simple syrup.
In addition to the main dining area and outdoor patio, Root offers a private room with an exquisite view of the river for special events, big groups and wedding parties.
The five-star reviews rave about the "phenomenal food," "adorable restaurant," and "service was amazing." Many said it is their favorite restaurant in the area. One bragged, "The food was some of the best food we have ever had. Each dish was perfectly prepared and wowed everyone. Our (wedding) guests all raved about the food at Root for weeks."
Stop by Root located at 919 Front Street in Georgetown for lunch, or call 843-833-8224 for your dinner or special event reservation today.
By Tonya McGue
1