In April, Charleston bade farewell to one of the bastions of the brunch scene when Hominy Grill shuttered its doors. It's sad to say goodbye to one of the best venues for that iconic Southern dish, shrimp and grits (and who can forget the Charleston Nasty Biscuit?), but Hominy Grill owner and chef, Robert Stehling, has moved on to his next chapter, and, so, reluctantly, must we. Don't fret though, because thankfully we live in a culinary paradise, and there is still a plethora of fine establishments where you can find your Sunday Funday fix in the Lowcountry. To help you navigate the scene, we've highlighted a few here and shared a little bit about what makes each place a worthy brunch destination.
EARLY BIRD DINER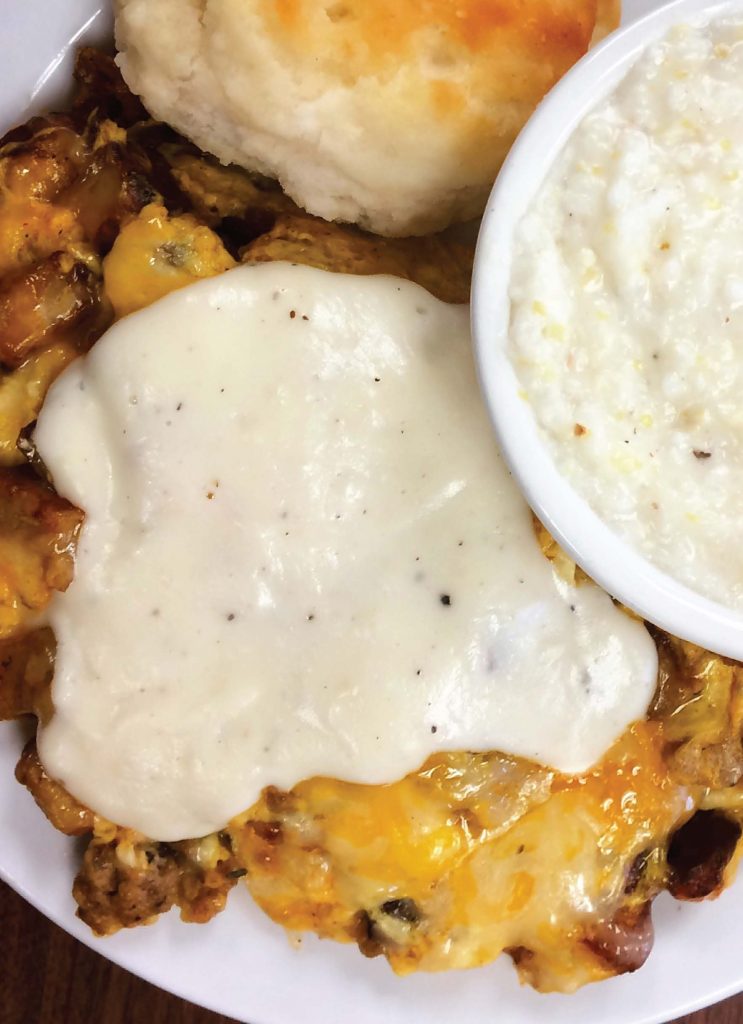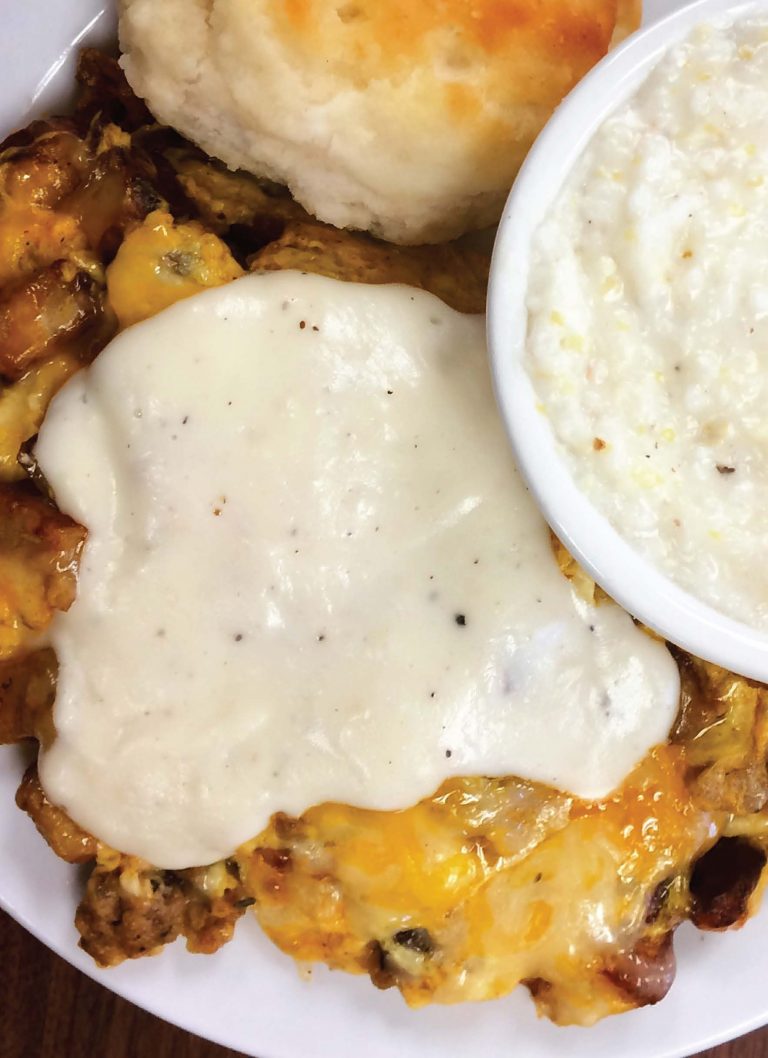 More than your typical greasy spoon, this cozy and funky West Ashley restaurant has been featured on the Food Network show "Diners, Drive-Ins and Dives" and continuously wins various local awards for "Best Brunch." If you've ever driven by its Savannah Highway digs around Sunday mid-morning, you've likely witnessed the big crowd gathering outside eagerly anticipating the restaurant's opening.
Nicole Haigler, who owns Early Bird Diner along with her husband and head chef, Dexter, said the main attractions are the different specials they offer that are based around seasonal produce. Dexter writes a new menu for every Sunday brunch, which is served from 10 a.m.-3 p.m.
Their most popular items are always available, including their incredible chicken and waffles and the country scramble — a scrumptious concoction of their house-made sausage, potatoes, egg and cheddar topped with cream-pepper gravy and served with a biscuit or toast and a side.
Early Bird even sells their own EBD blend of King Bean Coffee if you just can't get enough in-house. You can also purchase products like their sweet & spicy red pepper jelly, bags of grits or jars of their honey mustard barbecue sauce.
As the restaurant only seats 80 and usually opens to a full house, a wait is to be expected — but you will leave satiated. The quirky street sign posted out front will draw you in, but it's the awesome food that compels your return
FAT HEN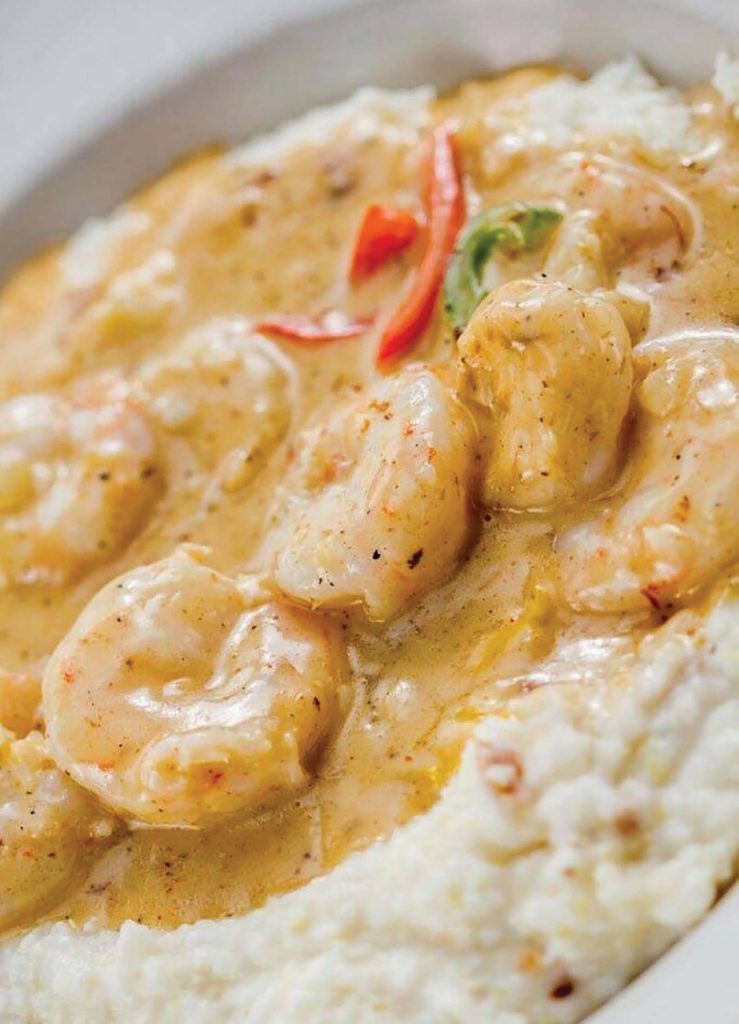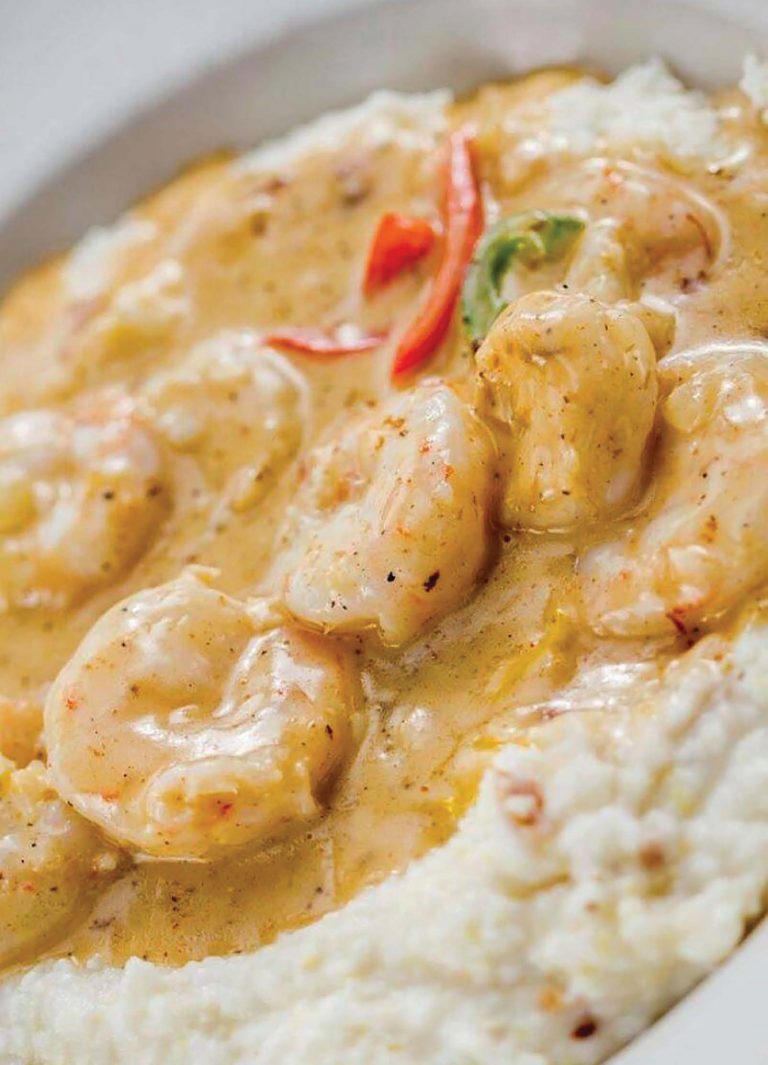 Featured on the "Brunch-nado" episode of the Travel Channel show "Food Paradise" (among others), Fat Hen has received plenty of recognition in the culinary world, and, when you eat there, you'll understand why. Nationally acclaimed chef Fred Neuville owns and operates the John's Island hot spot along with his wife, Joan.
Kick off your brunch bash with a cup or bowl of she-crab soup. Flavorful appetizers include fried green tomatoes layered with pimento goat cheese, sweet pepper relish and tomato jam, and a steak tartare with Dijon, anchovy, capers, toast points and a quail egg.
Then choose from mouth-watering entrée options like a Barbecue brisket and macaroni and cheese openfaced sandwich (cue Homer Simpson drool) or a Fat Hen burrito loaded with eggs, chorizo, avocado and cheese and topped with red and green chili sauces, queso fresco, sour cream and cilantro.
Relish in the sweet-and-savory blend of the sausage and French toast sandwich, crème brulée French toast piled high with sausage, fried egg, jam, smoked gruyere and bacon cheese grits.
Fat Hen also serves a couple of great gluten-free selections such as its quiche of the day and the squash rice with lentils, rice, butternut squash, roasted tomatoes, artichokes, goat cheese, arugula, olive tapenade and pistou.
Enjoy it all in a warm, laid-back atmosphere where you can relax and unwind with a bloody mary or mimosa in a mason jar. Brunch is served Sundays from 10 a.m.- 2:30 p.m.
GRAZE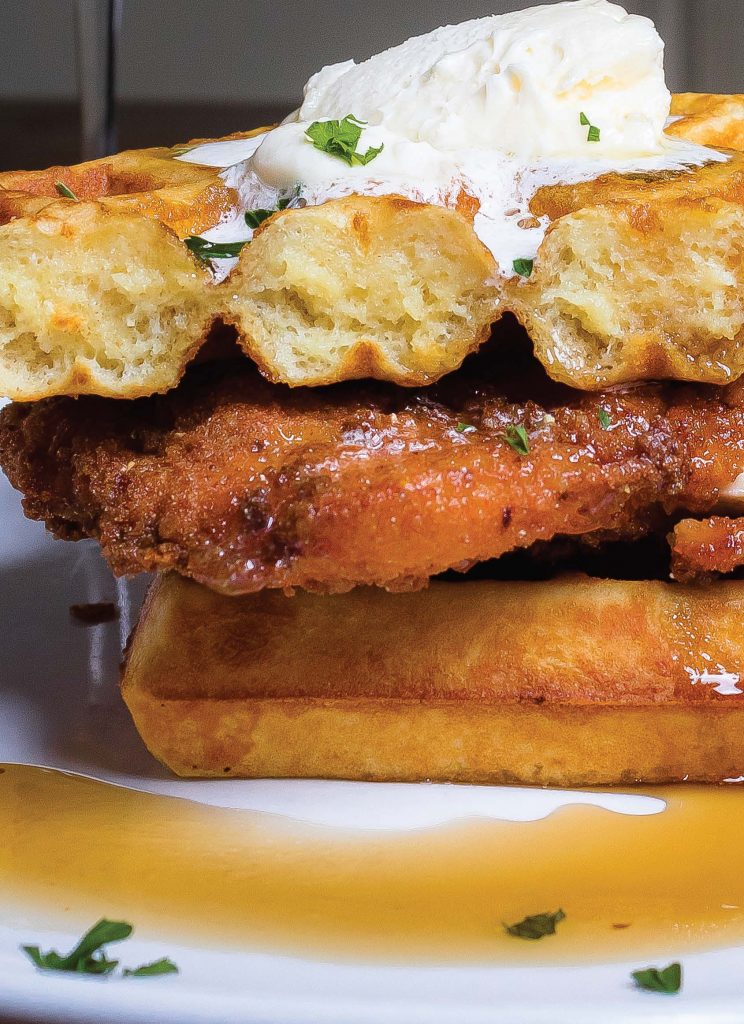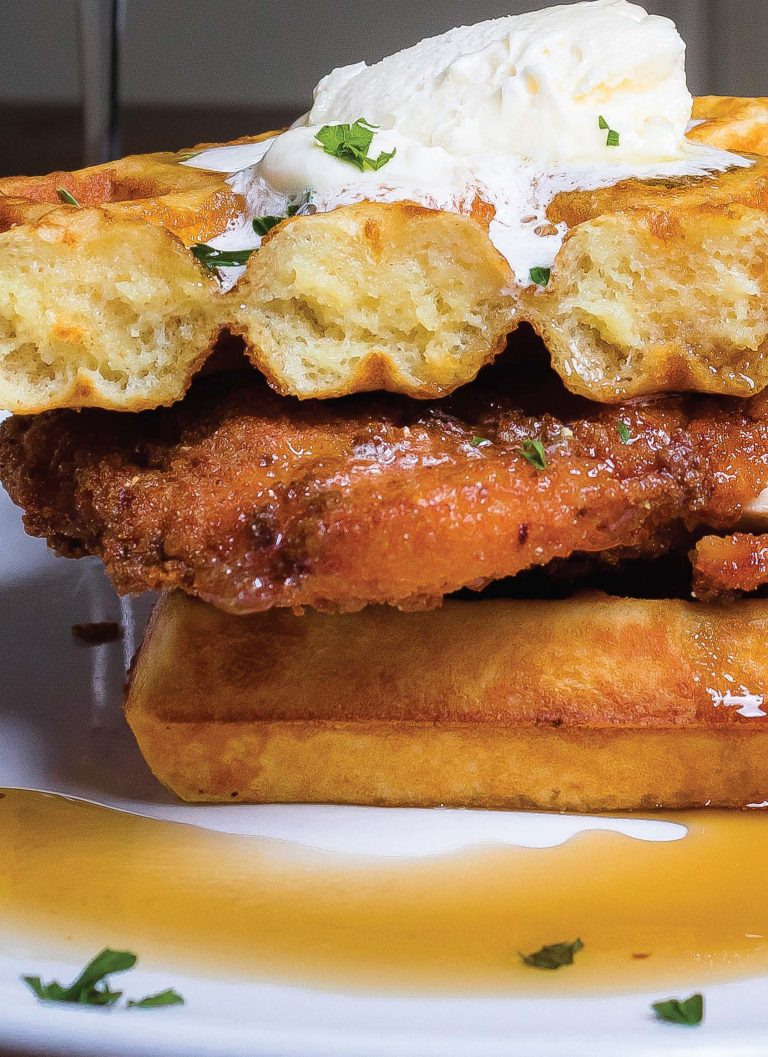 Sure, it's situated in a strip mall near Whole Foods, but don't judge a restaurant by façade only. Step inside to the casual elegance of Graze and explore a brunch menu chock-full of creative and delectable dishes that will wow your taste buds.
Treat yourself to a pulled-pork Barbecue Benedict smothered in hollandaise because it's never too early for barbecue. Sample the poutine, Graze's decadent version of this French-Canadian comfort-food classic. Theirs features hand-cut fries covered in a warm, savory blanket of pork cheek ragù cheddar curd and topped with a garlic aioli. And the duck confit BLT — thank you, sir, may I have another?
If you're more in the mood to indulge your sweet tooth, Graze provides an array of brioche French toast selections including bananas Foster, apple cinnamon and Nutella.
Or maybe you'd prefer to combine the best of both flavor worlds and order the chicken and waffles, featuring Tabasco and buttermilk-marinated boneless chicken breasts, homemade waffles, honey butter and maple syrup.
Graze is a small restaurant packing big flavor, and the delicious food is complemented by attentive and accommodating service. Pair your meal with a mimosa, Bellini or bloody mary, and let the Sunday Funday festivities begin. Graze serves brunch from 10 a.m.-3 p.m. on Sundays.
THE MUSTARD SEED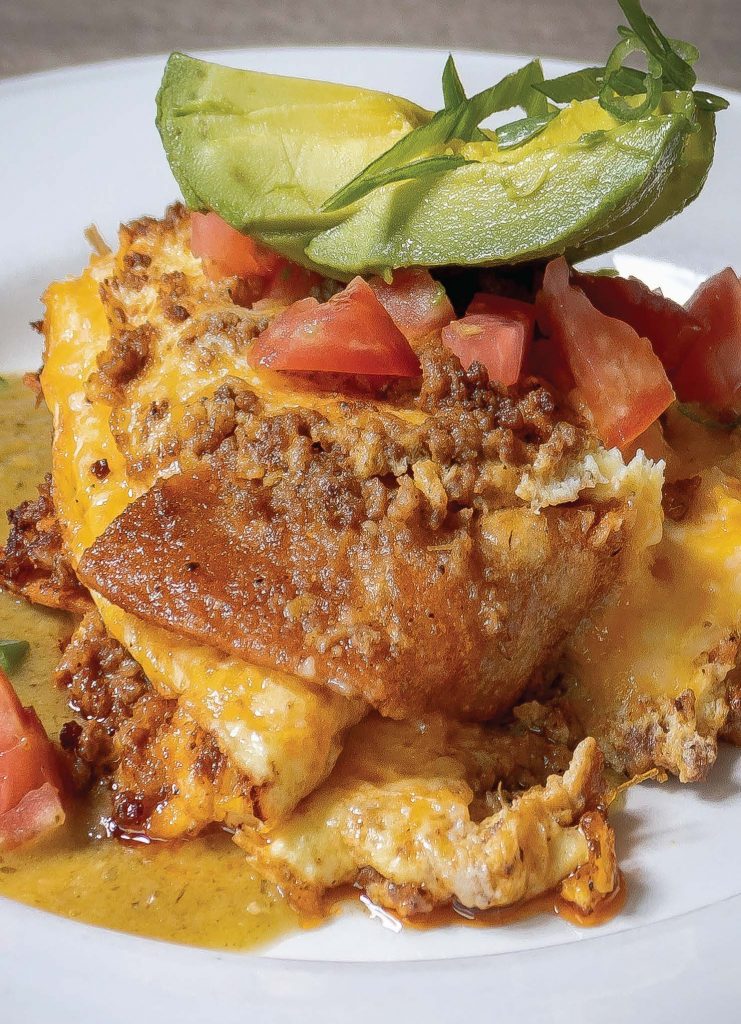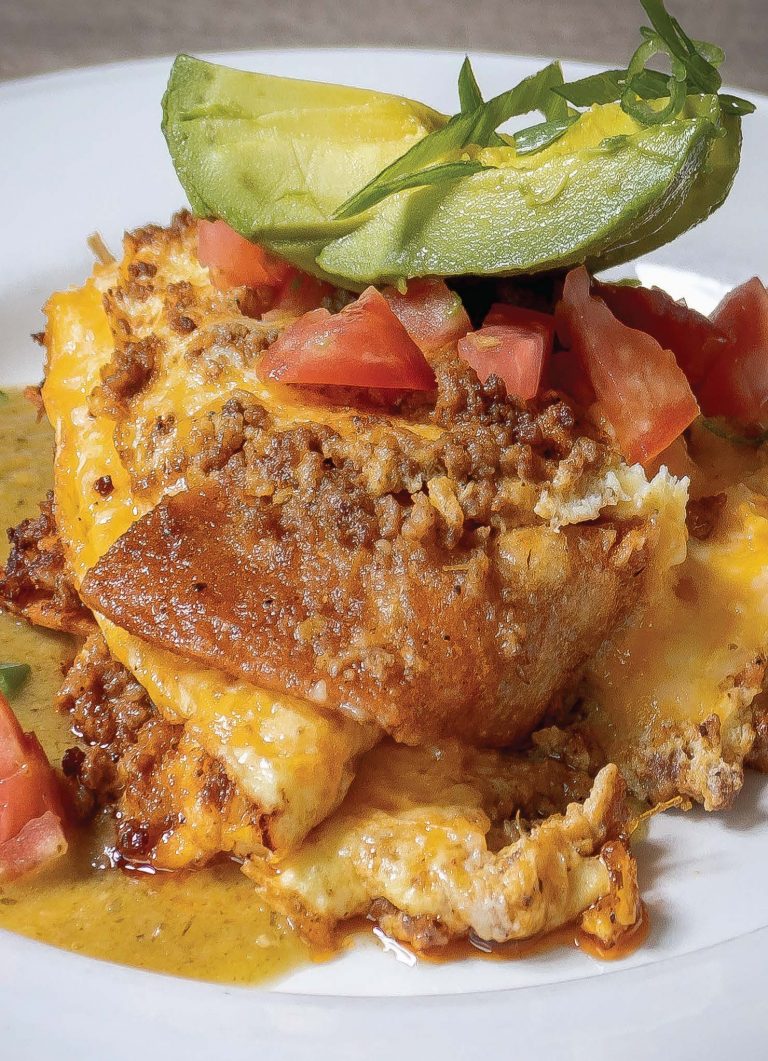 Crafting recipes using high-quality, fresh ingredients are critical to any restaurant's long-term success, and it helps explain why The Mustard Seed, located on Chuck Dawley Boulevard, is a Mount Pleasant mainstay. Serving brunch from 10 a.m.-2 p.m. on Sundays, The Mustard Seed still packs in the crowds. I mean, let's face it: Food don't lie, y'all.
So start your morning — or early afternoon — by ordering the buttermilk biscuits with sorghum butter and strawberry jam or a cup of corn chowder, then move on to the main course.
If you're in the mood for a little Tex-Mex breakfast mash-up, then try The Mustard Seed Migas, featuring house-made chorizo sausage, corn tortilla chips, cheddar and jack cheeses, scrambled eggs, tomato and avocado — all drizzled in warm verde sauce.
The Mustard Seed does a fantastic rendition of shrimp and grits, and the Southern Benedict topped with a crab cake, fried green tomato, arugula and hollandaise paired with potato hash is another sure-fire winner.
Sometimes all you need is just a really tasty burger, and The Mustard Seed has you covered there, too, with their American burger, simply prepared with the basics such as house-made sauce, pickles, onions and American cheese on — of course — a seeded bun. Add a fried egg and let that yolk-y goodness ooze over everything.
The atmosphere is comfortable and inviting, and the owner, Sal Parco, and his staff are friendly and personable, which all adds up to create a wonderful experience. If you've never had a chance to make it here, stop in and try it; you'll become a regular in no time.
Written By Colin McCandless
1