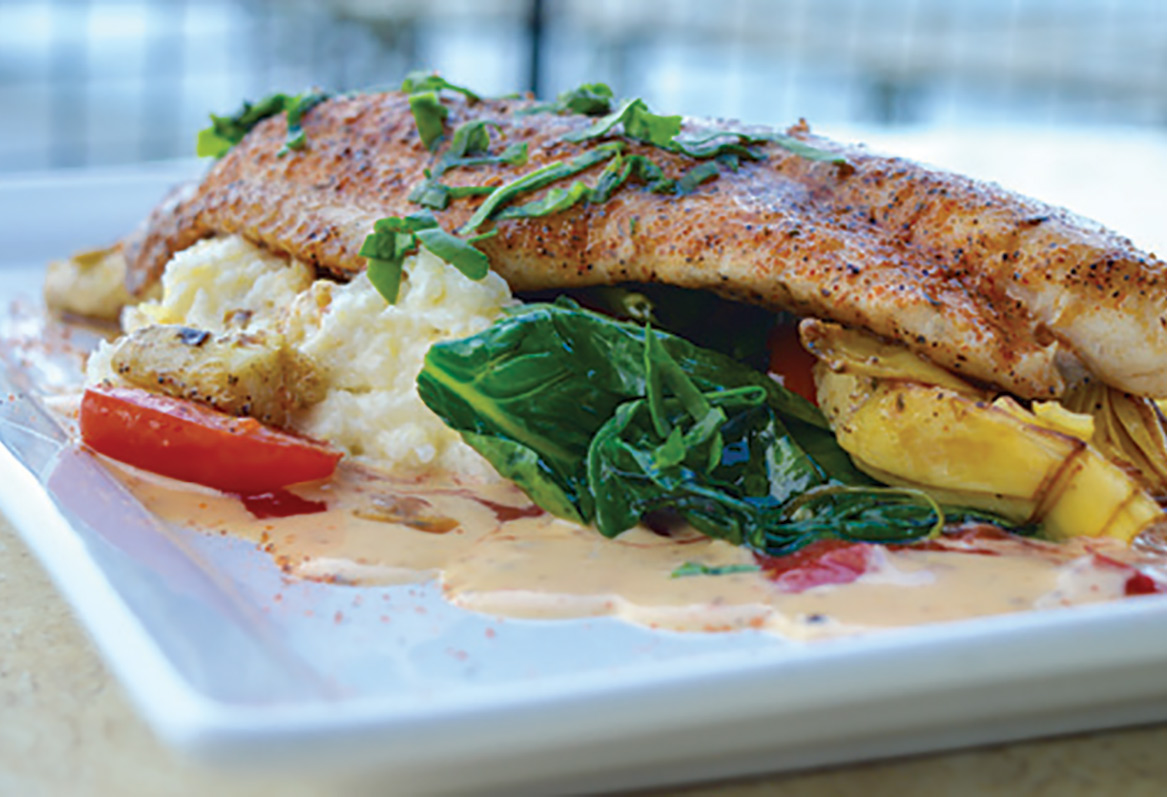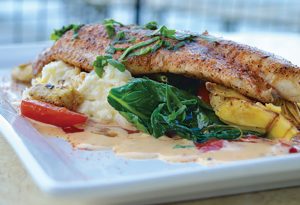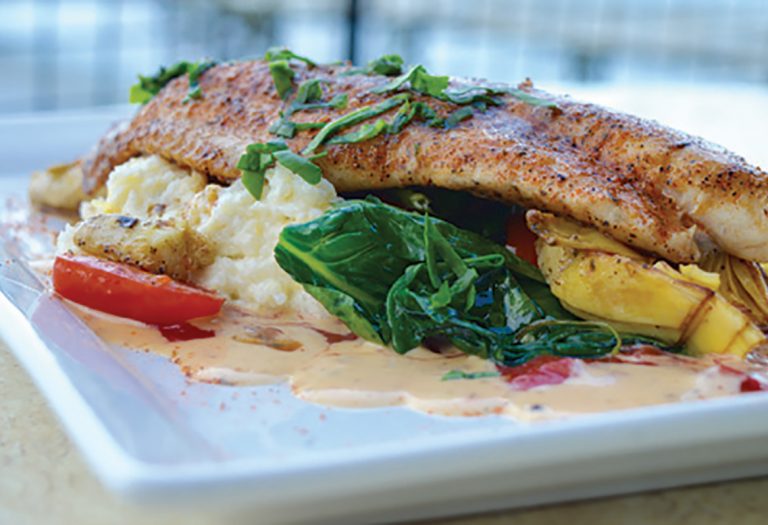 Print
Wando River Grill's Popcorn Grits
Ingredients
2 cups chicken or corn stock
4 cups heavy cream
¼ cup butter
1 cup Geechie Boy grits
1 cup popcorn kernels
4 ounces corn oil
Kosher salt and white pepper to taste
Instructions
Heat a large pot with ¼ cup corn oil, addthe kernels and cover.
Cook until popcorn is popped and notburnt. Remove unpopped kernels.
Bring stock and 2 cups of cream to a boil,add grits.
Simmer on a low heat, stirring often for 1hour.
Heat remaining cream and butter in a sauce pot.
Using a food mill, rice the popcorn into the warm cream and stir until incorporated.
Gently fold grits and popcorn mixture together.
Season with salt and pepper to taste, then let cool before serving.
*Adjust the consistency with whole milk as needed.*
3