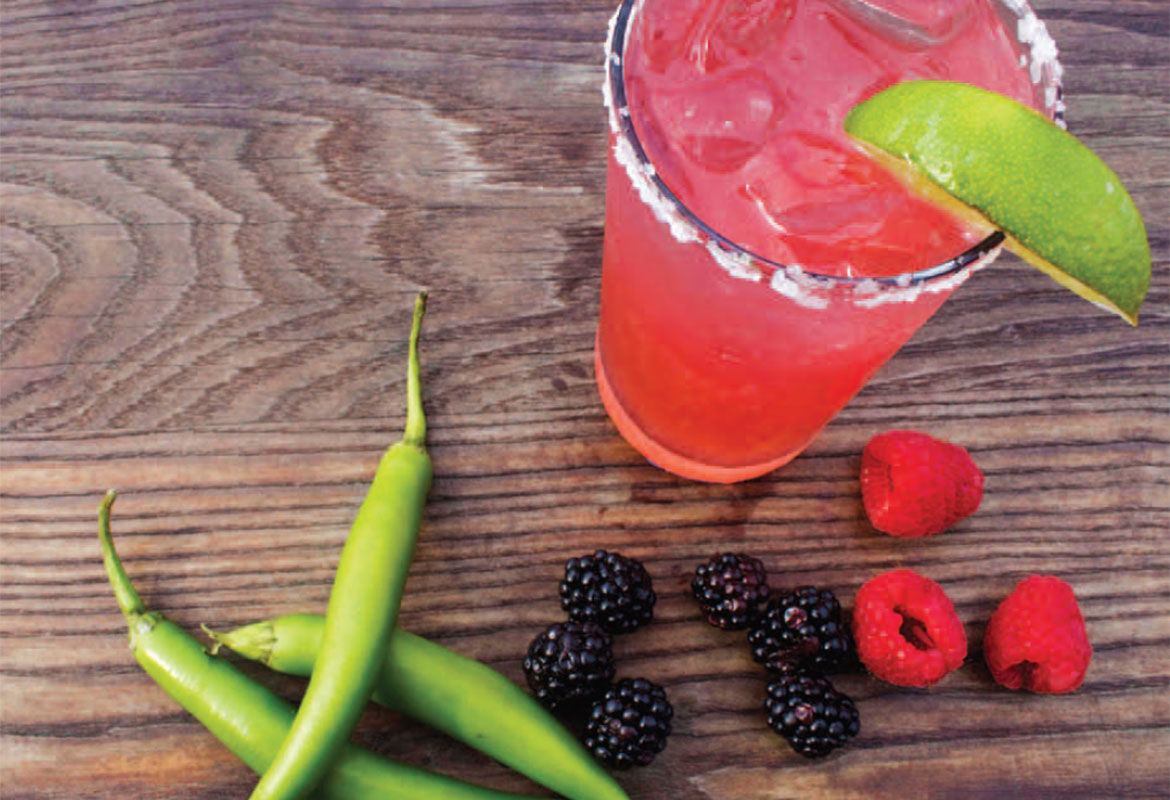 Enjoy the recipes this holiday season!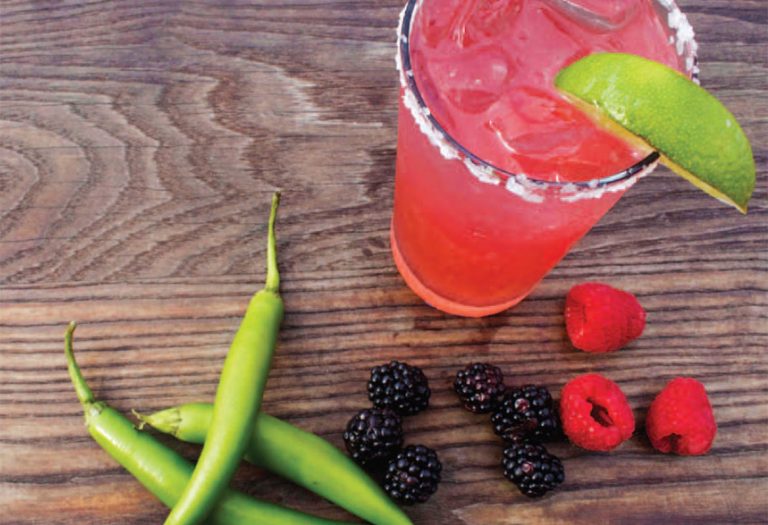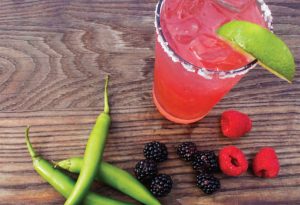 Print
Tequila Mockingbird
The Tequila Mockingbird is a tasty play on a margarita with a combination of tequila, blackberries and raspberries and blood orange liqueur, with a slight kick at the end from the serrano pepper.
Ingredients
1.5 oz. blackberry, raspberry and serrano infused tequila (see recipe below).
1 oz. Solerno blood orange liqueur.
1 oz. fresh squeezed lime juice.
.75 oz. agave syrup.
Splash of soda water.
Instructions
To build the cocktail, make sure you have your cocktail shaker, collins glass and fresh cut lime and salt for garnishing. In your shaker, add ice, the infused tequila, Solerno, lime juice, agave syrup and soda water and give it a good shake. Take your collins glass and swirl the lime around the rim of the glass and dip it in the margarita salt. Pour the cocktail into the collins glass, garnish with a lime and enjoy with friends!
To make the infused tequila. Take 2 to 3 quarts of raspberries and blackberries and 2 to 3 serrano peppers and add to a 1 to 2 gallon jar. Add enough tequila (1 to 2 liters) to cover the ingredients. Let this sit for a minimum of 5 days, up to 10 days. For a spicier version of the drink, let the peppers sit the whole 10 days or pull the peppers early for a slightly less spicy drink. Once the tequila is ready, strain the ingredients into another jar or large bowl, remove the peppers and very lightly press on the fruit to get some of the juice out. The finished product will be good for a few months.
4